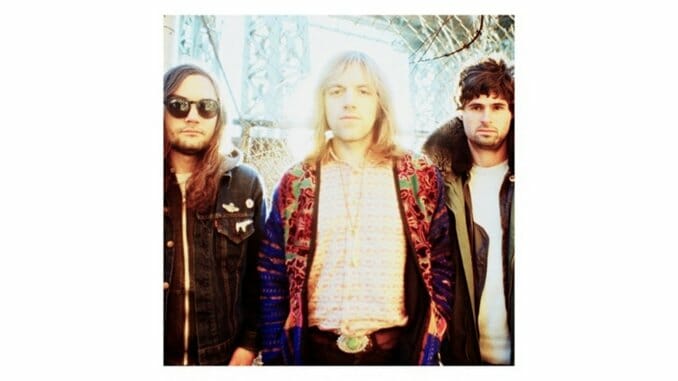 Seattle's The Pharmacy are road dogs, seemingly always touring whether it be here in the States or across the pond. That doesn't leave much time for the studio. It comes as no surprise then that the three-piece's latest LP, Stoned & Alone has taken some time to assemble. And the term "assemble" is more accurate than it might seem.
Stoned & Alone is a collection of new songs as well as a handful of singles and 7-inches released over the past year. And while the result is a textured half-hour of out-there psych pop, it never quite feels like you're listening to a single album. But if being a singles band is what they're going for, then they do it exceptionally well.
The songs continue The Pharmacy's evolution from loose and crappy garage rock to sophisticated and moody psych pop. Stoned & Alone brings to mind another singles band in The Kinks, although sonically The Pharmacy nods toward the Davies Brothers' more sweeping late-'60s and early-'70s work, especially on songs like "Sure" and "Where Do You Run To?"
Despite the paranoid implications of the title, Stoned & Alone maintains a sunny disposition throughout. Then again being stoned and alone isn't always a bad thing. The darkest (and most out of place) cut on the record is also the best. "Dig Your Grave"—released as a 7-inch earlier this year—packs a lot of different emotions into its short running time, as does the video for the song, a beautifully campy two minutes that includes a murder and setting fire to instruments. It will make you either want to dance or hide under the covers.
The same can be said for the entire album. While Stoned & Alone captures the camp and the spirit of rock 'n' roll, it also leaves you wondering what exactly The Pharmacy is going for. Then again, perhaps it's best not to overthink it.