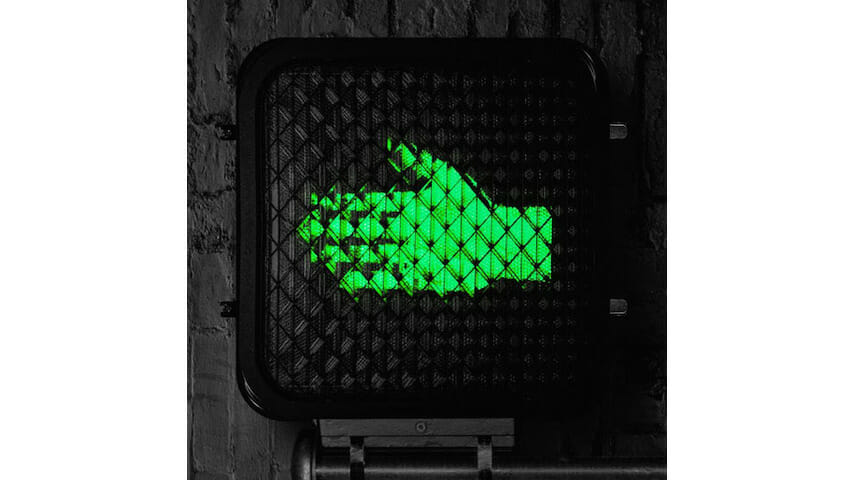 Somewhere over the last decade, Jack White lost his way.
Music's Willy Wonka, a man with access to virtually every piece of vintage recording equipment on the planet, had too many ideas of what to do with it all. His solo releases got weirder and less listenable as time went on; he attempted to rap on Boarding House Reach, a record that saw him strip away most of his famed guitar solos, replacing them with organs and gospel choirs while leaning hard into his old school country obsession, a phase that began to slowly take over his music on 2012's Blunderbuss.
Successful, for sure—all three of his solo records hit #1 and saw him headline nearly every major festival in America and abroad (although to diminishing returns recently there was a sense that even some of his biggest fans were starting to lose interest. This was most obvious when looking at his setlists on the last tour: White was playing more White Stripes songs than ever before, easily eclipsing the selections from his solo catalogue. One of the kookiest artists in mainstream rock was becoming too out-there for even his own listeners.
Against this backdrop, enter The Raconteurs' Help Us Stranger, an honest-to-goodness (relatively) no-frills rock record. This album, the band's first in over a decade and their third to date, feels like a much-needed breath of fresh air after increasingly worse trips drawing from that well of mediocre country-tinged blues rock that got more disappointing with each release. Gone are those unnecessary fiddle, organ and bongo solos, Help Us Stranger sees White and his bandmates return to straightforward rock, complete with killer guitar riffs and catchy, singalong choruses.
Lead—yes, White actually doesn't take lead on most of the record—vocalist Brendan Benson, bassist Jack Lawrence and drummer Patrick Keeler do an extraordinary job reigning in White's worst impulses, largely limiting him to what he does best: absolutely shred on guitar. Help Us Stranger, like the supergroup's first two records Broken Boy Soldiers and Consolers of the Lonely, actually resembles Benson's solo work more than anything they've done. Benson's songwriting shines throughout here, his brand of power pop—extremely underrated throughout the 2000s—makes up most of the backbone of Help Us Stranger's 12 songs.
Though Help Us Stranger isn't without its faults. "Somedays (I Don't Feel Like Trying)" is a near note for note re-do of Lyndard Skynard's "Tuesday's Gone," a song with such an iconic blues guitar riff that it's surprising that White would nearly rip it off the way he has. Even a bruising solo from White can't save "Live a Lie," a track with such a simplistic one-note chorus that it threatens to wipe out the extreme highs of its predecessor, album highlight "Now That You're Gone." In fact, every song that comes after "Now That You're Gone" is mostly skippable: "What's Yours Is Mine" feels like the only Boarding House Reach outtake here, while the slow burning acoustic guitar-led "Thoughts and Prayers" never lives up to the group's past downtempo material like Broken Boy Soldiers' "Together" or "Carolina Drama," perhaps The Raconteurs' best track to date (and arguably one of the best White has ever written throughout his whole career).
Help Us Stranger's lyrics don't do them any favors as there are lines abound that are borderline cringeworthy, "Thoughts and Prayers'" penchant for rhyme maybe providing some of the worst: "There's a man who lives up the block / He doesn't even own a clock;" "Maybe I'm just a cast away / Or a poor boy led astray / No one left here to betray / The only child of the earth / Nobody left here to give birth / It's hard to tell what that's worth."
But here's the thing—White's lyrics have never really mattered much anyways. Help Us Stranger, like everything The Raconteurs (and White in general) is propelled along by its guitar solos and big choruses, even if those words are essentially rock 'n' roll gibberish. People sing along to the guitar riff on "Seven Nation Army," not the actual lyrics, after all.
The songs themselves might not mean much when attacking them from an intellectual perspective, but I'd be damned if "Bored and Razed" or the tempo restart on "Don't Bother Me" doesn't force even the biggest cynic to throw their hands in the air and scream along as those guitar freakouts hit a festival crowd. Songs like "Now That You're Gone" or "Sunday Driver" aren't reinventing the wheel by any means, but they're both certainly more enjoyable than anything on mainstream rock radio these days.
The Raconteurs were never Jack White's best project (that'd be The White Stripes) or its hardest-hitting (The Dead Weather), but it's his most melodic one and his catchiest, a much-needed joyful infusion of White's famous blues licks and Benson's power pop. Help Us Stranger continues this trend, giving us a fun romp through the most succinct Jack White material in a decade, a collection of songs that will thrill crowds across the world until White moves on to whatever his next project is.