The Shins Release New Song "Mildenhall"
Images via Matt Roberts/Getty, Columbia
Music
News
The Shins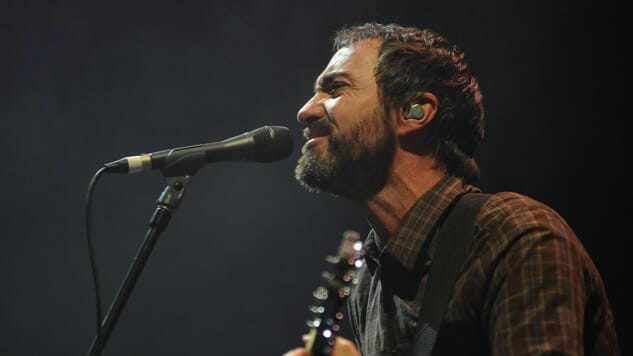 The rollout for The Shins' fifth LP, Heartworms, has been steady and ideal for longtime fans of the James Mercer-helmed band. Kooky and spooky effort "Dead Alive" came first, then the easy-moving and luxuriously chiming "Name for You" followed suit.
Now, with the release of third single "Mildenhall," The Shins have dropped a slice of warm and wistful folk-pop not dissimilar from the sort of tunes they came to fame on. The heft of the track is just Mercer strumming an acoustic guitar while an aqueous drum beat plays and he sings about being an Army brat trying to catch bands such as The Jesus and Mary Chain. It's easy to envision him up late at night learning guitar chords to pacify the restless spirit that comes with changing homes so often because Mercer's narrative eye is so sharp. "And that's how we get to where we are now," he brightly hums to put a bow on the song. It's a gift to fans, a breezy summation of past lives and further proof that The Shins' forthcoming album adroitly dials into the band's various wavelengths.
You can pre-order Heartworms here or wait for the record to drop on March 10 via Columbia. Check out "Mildenhall" below.