Hear Iggy Pop Perform Songs From Raw Power, Released 46 Years Ago Today
Image via Wolfgang's Vault
Music
Features
The Stooges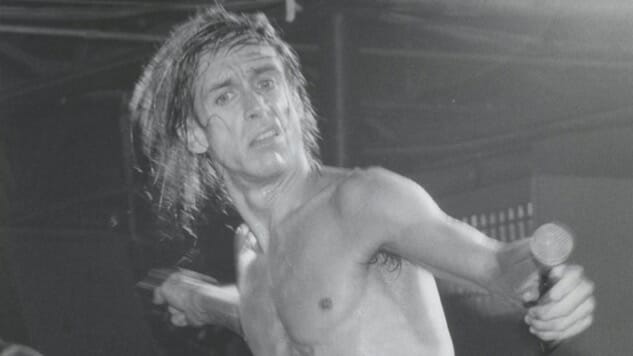 The Stooges released their classic third studio album, Raw Power, on this day in 1973. As one of the first punk albums, Raw Power didn't initially find a audience to appreciate it until years after, but it's now considered an integral part of both the rock and punk canons.
The Iggy Pop and David Bowie-produced Raw Power possessed the kind of playful, dangerous smirk, take no prisoners attitude and fiery energy that made it hard to resist. Tracks like "Search and Destroy" and "Gimme Danger" were marked by pumping guitars and Iggy Pop's grimy, snarling vocals, and though many tend to classify this LP as a garage rock album or punk rock forerunner, it's also been cited as a major influence on heavy metal and hard rock.
In 1977, Iggy Pop released The Idiot—his debut solo album and first album since Raw Power— as well as his second solo album Lust For Life. On March 21 of that year, Iggy Pop performed at the Agora Ballroom in Cleveland on his Lust For Life tour, where he played several cuts from Raw Power. Iggy Pop opened the set with a performance of the title track, and he also ripped into a moody version of "Gimme Danger" and growling rendition of "Search and Destroy."
Listen to Iggy Pop perform songs from Raw Power in 1977.