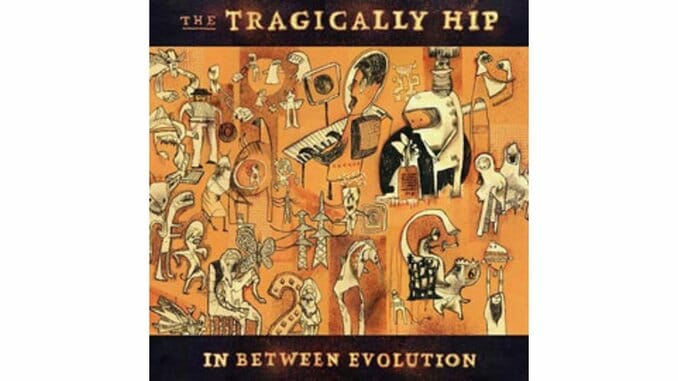 Neil Young. The Band. Cowboy Junkies. Leonard Cohen. Joni Mitchell. Daniel Lanois. After all our neighbors to the north have done for music, its tough to blame Canada for The Tragically Hip. But the world's changing. This is the "New Normal." We've got to hunt down and fight the Canadians before they bring the fight to us—a pre-emptive strike to stop bands like the Hip before they can wreak havoc on American pop music.
The band pulls off some solid rockers on Evolution, but the lyrics flip-flop between high-school notebook drivel and stream-of-consciousness rambling. And the music is bland, almost-alt rock—a failed R.E.M./Soul Asylum hybrid. No wonder it ran me off so fast when I caught the band in '98. After a transcendent, Coltrane-inspired opening set from guitar phenom Derek Trucks, the Tragic ones took the stage. Less than a minute into their set—screaming fans waving Canadian flags inside the smoky air of the 40 Watt Club as if rock had just been adopted by the International Olympic Committee—I took refuge on the post-midnight streets of Athens, Ga.
Don't get the wrong idea. I'm not anti-Canada. Some of my best friends are Canadian.