Hear The Who Perform "Twist and Shout" on This Day in 1982
Photo by Hulton-Deutsch Collection/Getty Images
Music
Features
The Who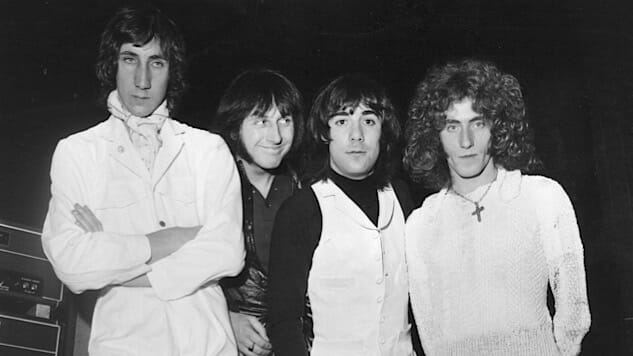 The Who were supposed to be finished with touring in 1982. The band had originally planned a tour around their 1982 album It's Hard, but they later told the press that it would be their last ever tour. Though it would be their last with drummer Kenney Jones and the informal ending to their second era as a band, The Who reunited multiple times afterwards and eventually resumed touring.
On this day (Dec. 16) in 1982, they played the first of two nights at Toronto's Maple Leaf Gardens, and the second show was billed as The Who's final show. Night two was also broadcast globally on the radio and as a pay-par-view TV special. Both shows featured a rambunctious encore performance of "Twist and Shout" with raw lead vocals from original bassist John Entwistle. The song, which was made famous by The Isley Brothers and The Beatles, had previously been sung by Roger Daltrey during their famous performance at The Isle of Wight Festival in 1970, but Entwistle's version is just as reckless.
Read: The 20 Best Songs by The Who
Hear The Who perform "Twist and Shout" via the Paste vault below.