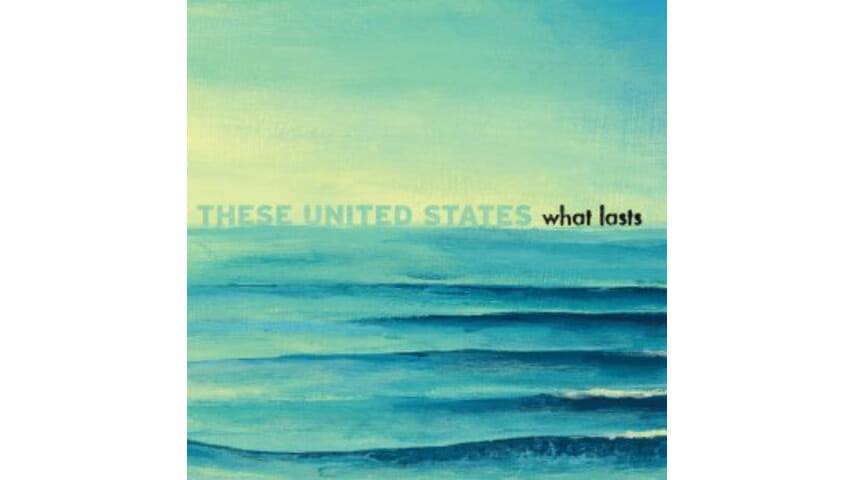 Lacks a punch
The first thing one inevitably notices about D.C.-based folksters These United States is their singer, Jesse Elliott. The frontman's vocals have a tendency to tremble earnestly, especially on "Nobody Can Tell," the opener to the group's latest album, What Lasts. Delivered in his choppy singing style, some of his lyrics, like "I admit I miss my pops and all the trash he talks / If I make it back alive I'm gonna give him all my thoughts" are poignant in their sincerity.
But though Elliott's immediate confession is impressive, it goes right out the window with truly unnecessary lyrical repetition that weighs the tracks down. "I swam and I swam and I swam and I swam," Elliott declares in "Nobody Can Tell." Then, he continues, "swam and I swam and I shivered and then swam / I sunk and swam and I laughed and I swam / I still swim / I still swim." He's swimming—we get it.
Luckily, two tracks later, "One You Believe" hits hard. Its tramping beat doesn't tire, and Elliott finally finds the right style to pair with his passionately pleading, affected voice. Likewise, "Ever Make You Mine," is beautifully composed. The trend, unfortunately, doesn't continue, and the remaining lyrics are ultimately more forgettable than alluring.
The next track, "Great Rivers" is almost a force to be reckoned with, but there's just something missing. It'd benefit greatly if the backing guitars were boosted up, giving them a crisper, fuller sound. Presumably, with the right crowd, "Great Rivers" could morph into something of a booze-soaked hoe down when performed live, but in-studio it's simply restrained.
The record, as a whole, is missing the gritty, raw qualities heard from previous These United States' songs like "West Won," from 2008's Crimes. It's easy to wish for the uncompromising impact of a song like "First Sight," off their 2008 debut, A Picture Of The Three Of Us At The Gate To The Garden Of Eden. Sadly, this album gets bogged down in hollow harmonies and filler songs that merely scrape the surface of emotion.