Hear Tori Amos' Daytrotter Session From 10 Years Ago Today
Featuring songs from her 2009 holiday album, Midwinter Graces
Photo by Scott Dudelson/Getty
Music
Features
Tori Amos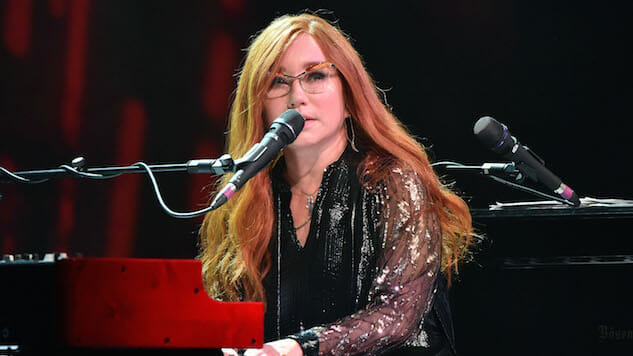 Tori Amos has led a whole generation of rocking, honest female singer/songwriters. The classically trained singer and pianist may come from classical roots, but she has always had a rock star's flair. Her first album, Little Earthquakes, arrived in 1992.
Amos has continued to record and release music, including, most recently, her work on the soundtrack for Amazon Prime TV show Good Omens. Her 10th studio album, Abnormally Attracted to Sin, was released in May of 2009. A few months later, she was cozied up in our Daytrotter studio in Davenport, Iowa, on this day (Dec. 10) in 2009, which just so happened to be the first snowy day of the season, as Sean Moeller recalls. That day, Amos played two songs from the then-recently-released record, "Lady In Blue" and "Ophelia," plus "Pink And Glitter" and "A Silent Night With You" from her 11th studio album Midwinter Graces, a sort of baroque holiday record. The latter two songs have a Yuletide feel to them.
Listen to Tori Amos' 2009 Daytrotter session below.