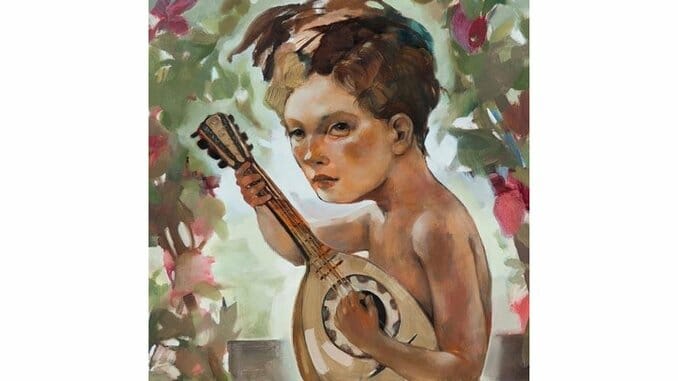 Young singer-songwriter grabs love by the horns
A year ago we had the pleasure of introducing Tristen as a "Best of What's Next" artist. She spoke to us about writing music as a kid, completing her college degree and her upcoming album Charlatans at the Garden Gate.
This week, with the release of her confident debut, Tristen reminds us just what it was we loved about her to begin with.
Charlatans is an exploration of love and relationships, delving deeply into private conversations, while keeping the atmosphere light with tambourines, a little bit of rock, a touch of twang and a splash of pop.
In "Matchstick Murder," Tristen confronts how difficult it is to remain strong, while trying to find love. She sings, "No rolling stone may break my bones / You always said I was a liar / but you dont know how hard I tried / to turn those daggers in your eyes into the chains of chastity."
For most of the album, she approaches love as if it's an enemy or at best an elusive dream. In "Doomsday" she best illustrates the point: "careful little heart / knew just from the start / that the temptress lured them in with their fancy filthy grin / so they hid the lock and key to protect the dynasty / and the secret still remains as a bird inside a cage / can the tale be true love does not pursue / that it lives where it is free as a bird inside a tree."
"Heart and Hope to Die" follows suit, showing once more, just how tangled emotions can get. Tristen demands, "Show me how your daddy and your momma made you", suggesting only a physical relationship while keeping her guard up and promising "I'm not going to cry this time for your love."
A far cry from the usual love songs, Tristen approaches love offensively, refusing to be shackled by others' ideals. The simple storytelling that she employs is comforting and personal. Listening to Charlatans at the Garden Gate, it's easy to imagine her singing in a small bar to a group of close friends.
"Love is not a playful thing, unless I have you on a string," she croons in "Tadpole". Her music remains light with playful rhythms, but she keeps her songs controlled as if they were on a string, as well. If you're feeling brave it's a good listen for a quiet evening at home, but Tristen's study of the heart may be far too honest for some.