Truth Club Sign to Double Double Whammy, Release "Blue Eternal"
Photo by Kathryn Fulp
Music
News
Truth Club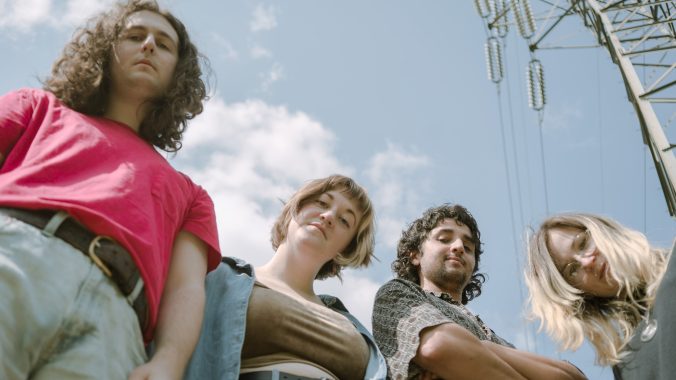 Truth Club have unleashed their explosive latest single "Blue Eternal," a screeching, melodic track interlaced with moody indie-rock influence. Distorted guitar riffs underscore a half-sung, half-yelled exploration of weariness, disassociation and nihilism. "Blue Eternal" is the Raleigh group's first offering as part of Double Double Whammy's roster, the latest step in their rise through the post-punk ranks.
For the last four years, Truth Club have represented the direction that new-age punk is taking, mixing their sound with shoegaze influence and wistful lyrics. Their ever-unpredictable sound continues to evolve and morph on "Blue Eternal."
Watch the lyric video for "Blue Eternal" here.