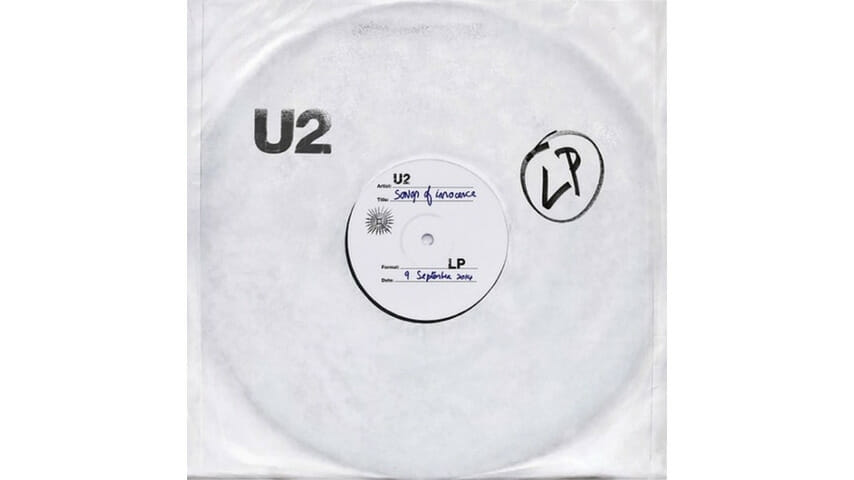 Like most musicians of a certain age do, U2 has reached the reflective part of their storied career. It's at this point when most bands or artists revert back to either the sound that helped bring them their biggest successes or go even further in the past to pay homage to their influences.
U2's 13th studio album follows those same tenets but manage to throw an interesting spin on it. Rather than try to switch gears towards a vintage sound or mindset, Songs of Innocence is a wistful look back viewed confidently through the lens of the present.
The quartet manages this by collaborating with hit-making producers: Paul Epworth (Adele, John Legend), Ryan Tedder (Beyonce, Kelly Clarkson), and Danger Mouse (The Black Keys, Broken Bells). By doing so, U2 manages, for a good chunk of the album, to remain relevant and modern without shaving away the arena-ready rock that got them to the mountaintop.
They save the nostalgia for Bono's lyrics. As spelled out in a long expository essay in the album's liner notes, these songs are paying heed to the band's heroes like Joey Ramone and Joe Strummer, their families and their strongest memories from growing up in Ireland. In that last case, it can be something as lovely as a vision of cherry blossom trees in a neighbor's yard on "Cedarwood Road" or the horrors of IRA bombings ("Raised By Wolves"). Like a lot of Bono's lyrical work over the years, the sentiments can be a little too on the nose and might induce an eye roll or three, but there's little doubt that his heart is in the right place.
Musically, the band's effort to move further into the 21st century yields some very mixed results. I usually would hesitate to point fingers directly at some of the names involved in this album. Yet, it's hard not to notice that the weakest songs on Songs are the one with Tedder and Epworth's names attached as producers. One such song, "Iris (Hold Me Close)," does the right thing by ceding the spotlight to a meaty bass hook from Adam Clayton, but the rest of it comes off like a desperate rewrite of "Where The Streets Have No Name." "Song For Someone" on the other hand is a straight and poorly aimed shot for the big box store demographic, with Bono vocally jumping from pensive to arms akimbo pleading in straight AAA radio style.
Once the controls for the album are ceded (mostly) to Danger Mouse, the album really starts to cook. The last five songs are the best batch of material U2 have played a part in for a decade, at least, with scintillating uses of electronics and The Edge pulling out some of his finest guitar tricks (on "Cedarwood Road" he ably slides from fractured post-punk to sleek pop smoothly, and he cuts through "Sleep Like A Baby Tonight" with notes that feel like they fracture into shards the second they leave his amplifier). For about 25 minutes, all four men sound energized, challenged and, dare I say it, like they're having fun. I'd say this bodes well for the future of a band that is closing in on its 40th birthday together. Other legacy acts of their ilk should be so lucky.