PREMIERE: VirgoTwins Unveil Music Video For "Shadow Work"
Photo by Still Rift
Music
News
VirgoTwins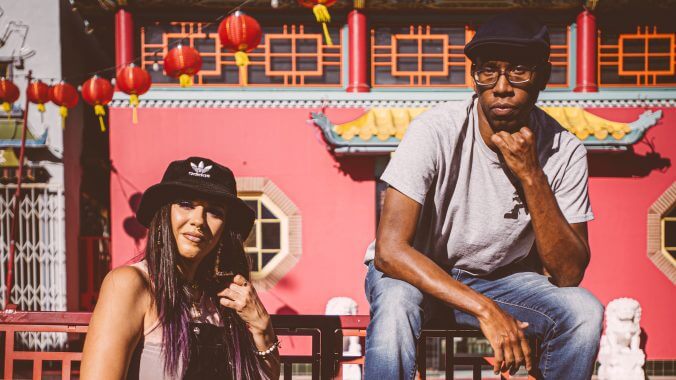 Earlier this year, West Coast hip-hop group VirgoTwins released their debut album, ArtSpace. Now, they're continuing the momentum with a brand new music video for their song "Shadow Work." VirgoTwins, the project of Chicago-born/West Coast-based MC Gilead 7 and San Diego producer Boricua Sandy, are quickly becoming one of the most exciting underground rap groups around right now, and ArtSpace should enter your rotation immediately if it hasn't already. "Shadow Work" is a highlight from the record, as it properly encapsulates MC Gilead 7's flow and cadence and Sandy's incredible instrumentation. It's a brilliant measure of old-school hip-hop laced with contemporary, progressive philosophies; a living time capsule bound to no era.
MC Gilead 7 says about "Shadow Work": "This song is an ode those who 'work' in the 'shadows' of the art, sometimes right in front of us but unnoticed. Their influence is felt, and you know them through that. From Breeze Brewin to Future Shock to Bigg Jus, to Sonic Sum and more, we lure sacred shadow workers under a magnifying glass and give them the esoteric spotlight their dedication to the craft of Hip-Hop warrants but is rarely offered."
Watch the Raphi Henley-directed music video for "Shadow Work" below.