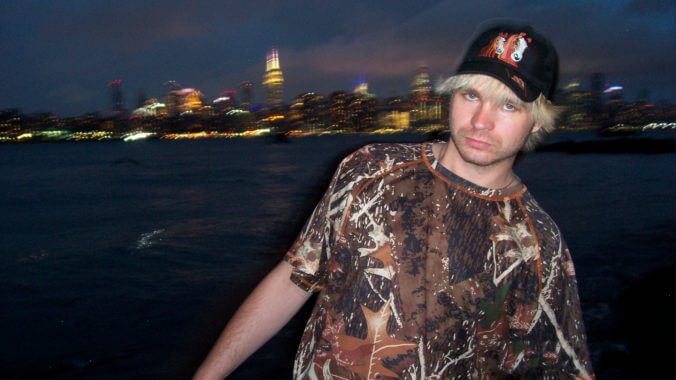 As if Water From Your Eyes' 2023 couldn't get any better, the band's own Nate Amos has announced a new EP under his longtime solo project This Is Lorelei. The new record, titled EP #33, is arriving this Friday. To coincide with the announcement, Amos has unveiled a single called "The Laughter Remains," a folk-inspired, reflective track that juxtaposes greatly with Water From Your Eyes' recent gem Everyone's Crushed—showcasing Amos' undeniable range.
Amos says of "The Laughter Remains": "In 'The Laughter Remains' an unnamed narrator observes an angel singing to a dying bird on a beach. Inspired by the waltzes of Shane MacGowan and the poetry of Emily Dickinson, I wrote it as a song of comfort for myself at a time when I was undergoing intense therapy and felt in the midst of a painful but ultimately worthwhile personal transformation. Music is and always has been an outlet for me, but in this particular case it really gave me a boost when I felt unboostable. Listening to the song now I realize that I was more equipped to navigate emotionally tumultuous terrain than I gave myself credit for at the time. It's a song about a future that is always there, in one form or another, and will always be worth looking forward to."
Listen to "The Laughter Remains" below.