Daily Dose: "Weird Al" Yankovic, "Beat on the Brat" (Ramones Cover)
The song will appear on a new Dr. Demento covers collection, as well as Weird Al's new career-spanning box set.
Music
Features
"Weird Al" Yankovic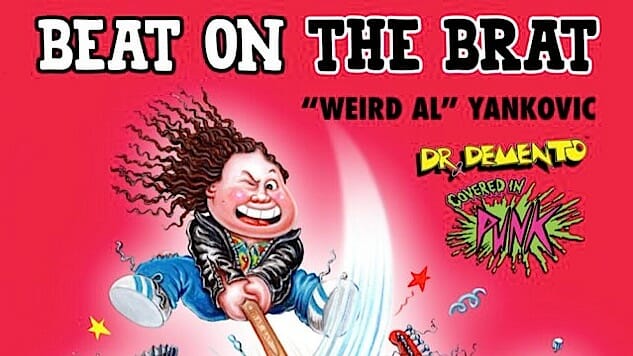 It's Thanksgiving week and everybody is ready to get up and run from their desks for a few days. So here's some fun running music to do it with. The unstoppable "Weird Al" Yankovic has been covering great pop songs for over 30 years now, and he can credit Dr. Demento for at least part of his utterly unique career. The radio host, whose kitschy weekly show was broadcast over the airwaves in one format or another from 1974 to 2010 before migrating online, discovered Yankovic in the late 1970s and brought him to the world's attention in the early '80s. Now Dr. Demento is prepping a compilation album called Covered in Punk (which comes out in January), so of course, Weird Al has a song on it. As he noted on his Facebook page Tuesday, "Beat on the Brat" is his favorite Ramones song. The recording will also appear on his own Medium Rarities, a collection of B-sides and rarities housed within his career-spanning Squeeze Box set, which comes out Nov. 24 and is available for order now.
Listen to Yankovic's "Beat on the Brat" below. And while you're here, read our list of the 30 Best Punk Cover Songs of all time, and watch Ramones live in concert on Dec. 28, 1978, here.