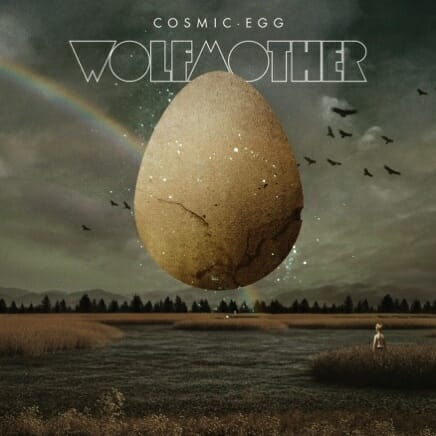 Wolfmother lost its bite
When Australian trio Wolfmother hopped onto the scene in 2005, many were quick to draw Led Zeppelin comparisons—and they weren't unfounded. The riffs were huge, the grooves were deep and singer Andrew Stockdale's howl was high and wild. Thing is, Led Zeppelin kept things interesting album after album; Wolfmother's sophomore record Cosmic Egg finds the band's razor-sharp riffs already dulling.
Stockdale did lose two-thirds of his band last year due to irreconcilable differences, and with them lost much of his band's bite. Sure, maybe it was presumptuous to name a song "Colossal" on Wolfmother's debut, but the band's bluster matched its ballsy, bluesy stomp. Nothing on Cosmic Egg manages to recapture Stockdale's once-contagious enthusiasm for '70s rock revivalism; instead, he seems to be taking cues from—gulp—modern rock radio. "White Feather," with its nondescript guitar line, could be Jet's next single. Much of Cosmic Egg is just that—not-quite-hatched, and in need of sharper claws.