American Military Censors Afghan War Data as Trump Ramps Up the Conflict
Photo by Andrew Renneisen/Getty
Politics
News
Afghan War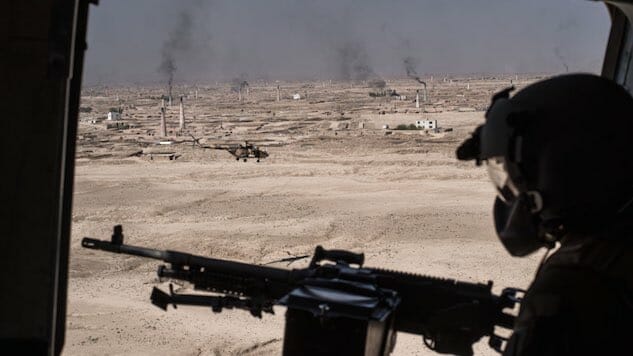 Afghan officials have requested that the American military censor key figures from the effort to grow local security forces, and The N.Y. Times reports that the military will comply with that request.
The secrecy will make it difficult for the American public to gauge the progress of the Afghan forces. The NYT quotes John F. Sopko, the special inspector general in Afghanistan, as saying this:
The Afghans know what's going on; the Taliban knows what's going on; the U.S. military knows what's going on. The only people who don't know what's going on are the people paying for it.
The government usually doesn't classify good news. I don't want any nameless, faceless Afghan bureaucrat telling the American taxpayer what they ought to know.
The American military defended the move to classify information by saying it was done at the request of the Afghan government.
This isn't the first time information like this has been redacted—the Obama administration tried a similar tactic in 2015. At the time, officials said the data could endanger American and Afghan lives if made public. This time, however, the censorship comes as President Donald Trump ramps up the conflict.
As Afghan security casualties have steadily risen over the course of the last year, Trump has decided that strengthening the military's presence with more troops and more airstrikes is the way to go. Now, Americans will have no way of knowing whether the casualties are increasing or decreasing, as that number was among the figures to be redacted. We won't even know how many troops are serving for the Afghan security forces.
Sopko warned The NYT that this could be a slippery slope. "If they start classifying this stuff now, what are they going to do next month?"