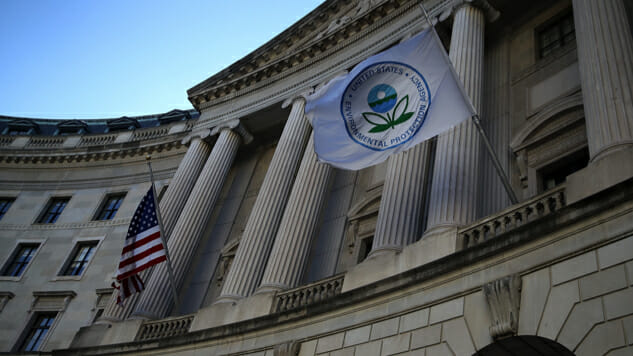 The Trump administration continues to show this week that it has absolutely no interest in solving or even acknowledging climate change. As Motherboard notes, the EPA has now made it policy to stop providing public information on the issue. That's most recently taken the form of significantly walking back the climate change information available on the EPA's website.
Reminder: The UN report estimating we only have until 2040 to fix the planet came out a little less than a month ago.
EPA.gov's redirect page for climate change now simply shows an error message. The only way you can find information about climate change on the EPA's site is by explicitly searching for the term. Even then, a closer look reveals that those pages are from the Obama administration and earlier. Essentially, the administration is ignoring the most impending and global problem humanity has ever faced.
The Environmental Data & Governance Initiative put a report together with a timeline of similar events. Back in April 2017, that same page was replaced with a message essentially saying that the administration planned to update the website's information to reflect the beliefs of EPA head Scott Pruitt and President Donald Trump. It asked viewers to be patient while those changes were being made. It took over a year, but the page on climate change has finally been readjusted for the beliefs of our administration.
As of Oct. 18, epa.gov/climatechange is gone.