Federal Government Sneaks Hundreds of Migrant Children into New York City, Thousands of Miles from Their Families
Photo by Drew Angerer/Getty
Politics
News
Migrant Children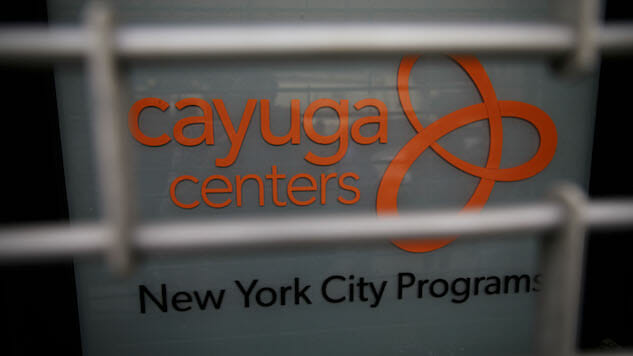 Hundreds of migrant children separated from their parents at the southern border have been inconspicuously transported by the federal government to New York City, reports the New York Times. Trump signed an executive order on Wednesday ending the family separating policy but thousands of children still remain in custody and separated from their parents.
350 of the children have been transported to the Cayuga Centers in Harlem and 239 of them are currently being housed there. Cayuga is just one in a group of social service agencies that are contracted by the federal government to house unaccompanied minors. It is still unclear how many migrant children have been transported to New York City and the whereabouts of the rest of the children are still unknown. The minors at Cayuga include a child as young as nine months old and a 9-year-old Honduran boy who arrived in New York on a bus from Texas alone.
Mayor Bill de Blasio spoke in front of the center on Wednesday, criticizing the Trump administration after he was not informed of the children being transported to New York:
Come clean with the truth. Who are these children? How many are they? Where are they? What is happening here? How is it possible that none of us knew that there were 239 kids right here in our own city? How is the federal government holding back that information from the people of this city and holding back the help these kids could need?
De Blasio revealed that some of the children have arrived with chicken pox, bed bugs, lice and other contagious untreated diseases. He also noted that the children are struggling with mental health after the trauma they have experienced: "The professionals we met with made clear that this has been a traumatic process for a lot of these kids. The mental health issues alone, they made clear to us, are very real, very painful." He went on to say, "They need mental health support, it's one of the things we talked to the providers here today of how the city, the health department and others can provide that extra mental health support for these kids."
The children have been spotted around the city as they arrive from Texas. A group of young girls arrived at 12:45 a.m. local time on Tuesday to Cayuga Centers—however, a woman in charge of transporting them said they had not been separated from their parents. Seven boys were seen on Wednesday in New York's La Guardia Airport, unaccompanied and shielding their identity with hoods.
VIDEO of children separated from their parents arriving at LaGuardia airport. There are now dozens of people at both Terminal B and Terminal C, and they're asking for more support! Help show these kids that they're not alone

Video via @JohnSurico of the NY Times pic.twitter.com/YGeQlLQeSM

— IfNotNow (@IfNotNowOrg) June 21, 2018
According to Cayuga Centers, "These children are placed in Spanish-speaking foster homes as they await reunification with a family member or sponsor, or return to the country of origin." The center also said they provide long-term care to "unaccompanied youth who do not have sponsors" if their home countries are too dangerous.
Since the children are considered unaccompanied, they are entitled to their own court hearings. Lawyers who have been handling their cases say that some of them have asked to be sent home. However, the government does not provide any information on the parent's whereabouts and the parent could still be in the U.S. looking for the child. Yet some children have been sent home following their hearings. As of now, there is not a system in place to reunite the separated children with their families, nor is there an easy way for a parent to find out where their child is located. Trump's executive order lacked any language detailing a plan to reunite the separated families.