This Is the Best Campaign Ad We've Ever Seen
Image via MJ Hegar for Texas/YouTube
Politics
News
MJ Hegar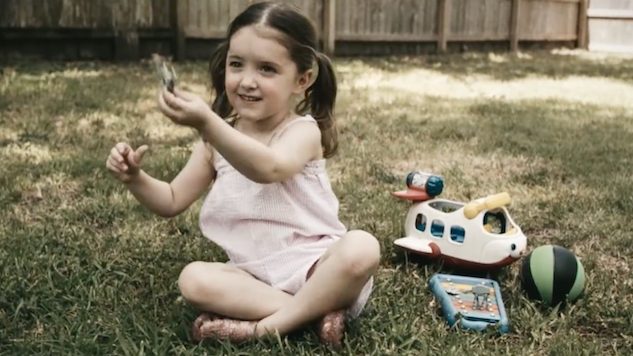 MJ Hegar is the Democratic candidate for Texas's 13th congressional district, and she just released a campaign ad that is so good it could help kick Tea Party Republican incumbent John Carter out of his seat.
The video has over two million views on Youtube, and that number keeps climbing.
However, Hegar's life plan never included politics until Carter, her district's congressman, refused to help her because she wasn't a donor. The video's caption reads, "My whole life has been about opening, pushing, and sometimes kicking through every door in my way. Ready for a Congress that opens doors for Americans instead of slamming them in our faces?"
Hegar's heroic campaign ad tells the story of her life and the events that led up to Carter closing the door on her request. The ad begins with a brave and transparent story of her childhood exposure to domestic violence and her experience living with a single mother who paved the way for her and her sister.
The Washington Post notes that Hegar is a veteran who served three tours in Afghanistan before getting injured. She received a purple heart and was the second woman to be awarded the Distinguished Flying Cross with Valor. As the title of the video states, Hegar went on to break down doors for women in the military. After she was banned from her dream job because she was a woman, she sued the Pentagon. She traveled to D.C. to lobby Congress to allow women to serve in all front-line ground combat jobs. There, most congressmen refused to help including Carter. However, Hegar didn't' give up, and on Dec. 1, 2015 the Defense Secretary Ash Carter announced that women in the U.S. military could serve in combat posts.
It all leads back to her encounter with Carter, and the narratives are connected by the "doors" theme—those that were closed to her and those that she is striving to kick open. This ad is by far the most honest, humble and inspiring political ad we've ever seen, and the Internet seems to agree.
MJ, you made the best political ad anyone's ever seen.
I should be asking YOU for help! https://t.co/5nNjOp3vT7https://t.co/xXeBYmTEml

— Lin-Manuel Miranda (@Lin_Manuel) June 22, 2018
With us living in a nonstop shitshow, you might've missed this incredible MJ Hegar ad. Her story is amazing; she's half war hero, half Erin Brockovich. We must help this exciting Dem beat Tea Partier John Carter. #TX31 is now only Likely R. She can do it. pic.twitter.com/Hi1epMJoiI

— Adam Best (@adamcbest) June 24, 2018
Everytime I watch this @mjhegar ad, I pump my fist. One of the best political ads I've ever seen. #Amjoy

— Jonathan Capehart (@CapehartJ) June 23, 2018
This ad was directed by @caycefayce and it's a rare, wonderful moment of an extraordinary spirit (@mjhegar) in collaboration with an extraordinary talent. WOW! https://t.co/WGiiGesBCG

— Patton Oswalt (@pattonoswalt) June 21, 2018