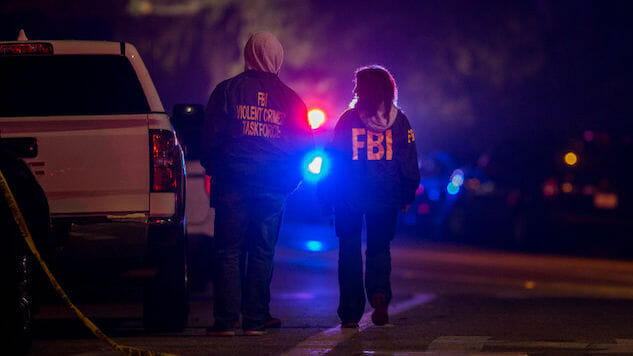 Authorities revealed on Friday that the deputy who lost his life in the Borderline Bar & Grill shooting in Thousand Oaks, Calif., on Nov. 7, was a victim of friendly fire. Sgt. Ron Helus was the first one on the scene when Ian David Long began tossing smoke grenades and firing into the crowd, killing bar patrons in the mass shooting.
The second officer to arrive was a California highway patrolman.That patrolman, who is to remain anonymous, shot Helus in the heart and is now on leave as a result of the accidental killing. Ventura County Sheriff Bill Ayub said of the revelation, "It was just a tragic detail that unfolded so rapidly, in my view it was unavoidable. They were ambushed almost immediately," per the AP.
No other details were revealed about Long's still-uncertain motives in the shooting. He used a laser sight and flashlight on a .45-caliber semi-automatic pistol to shoot through his own smoke bombs at innocent college students before taking his own life.
Helus gave his life to protect hundreds of people in the Borderline shooting. Though he wasn't directly Long's victim, Helus' sacrifice goes to show that gun violence can't just be solved with another gun, no matter the wielder's ethics.