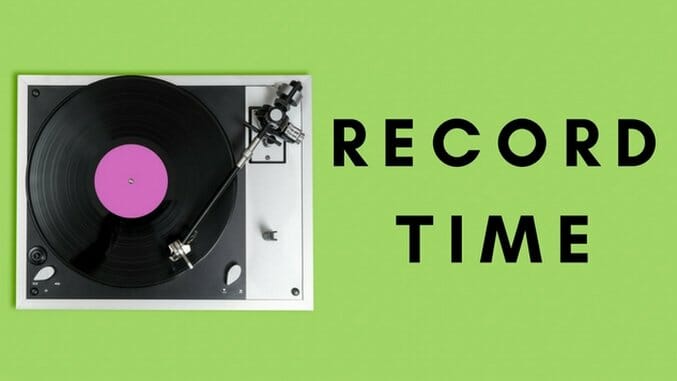 Record Time is Paste's monthly column that takes a glimpse into the wide array of new vinyl releases currently flooding record stores around the world, and all the gear that is part of the ongoing surge in vinyl culture. Rather than run down every fresh bit of wax in the marketplace, we'll home in on special editions, reissues and unusual titles that come across our desk with an interest in discussing both the music and how it is pressed and presented. For the first of two editions of the column this month, we give you a rundown of some of the many releases dropping tomorrow for Record Store Day.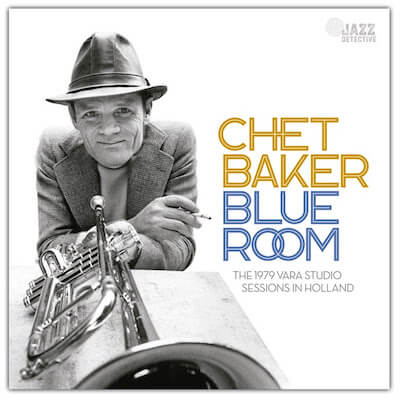 Chet Baker: Blue Room: The 1979 Vara Studio Sessions in Holland (Jazz Detective)
Around the time that Chet Baker entered VARA Studio 2 in the Netherlands, the jazz trumpeter was on something of a hot streak. In the year that these sessions were laid down, he recorded dozens of songs, urged on by a wealth of willing collaborators and acolytes around Europe. For some reason, this material — recorded over two dates in April and November of 1979 — have never been issued until now. Listening to this double LP set, it feels like we've been cheated of another important chapter in Baker's long history as a recording artist. He's working at high level throughout (no pun intended), enjoying the musical camaraderie of the trio of the players working alongside him. Having survived a crippling addiction to heroin and getting his embouchure back after his teeth were destroyed in the late '60s, Baker knew better than to not overplay. He let the solos drift out of him like a plume of blue smoke. Every note is clear and unburdened and colored with a passion that drove this amazing artist for all of his sadly short life.
---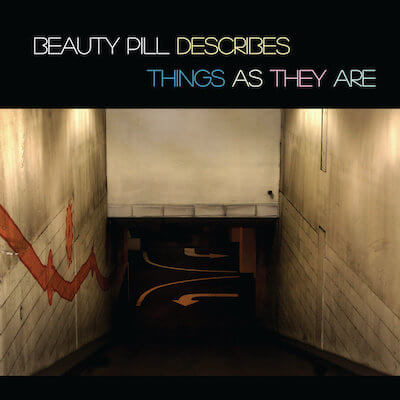 Beauty Pill: Beauty Pill Describes Things As They Are (Findings)
As if dealing with a health condition that required the implanting of an artificial heart, and thus derailing the momentum he had been gaining with his art-pop project Beauty Pill, Chad Clark found himself stuck in a deal with the devil once he finally completed his magnum opus: 2015's Beauty Pill Describes Things as They Are. The label he signed with turned out to be run by a delusional egotist that didn't know how to handle the critical attention being directed at the album. He let it quickly go out of print and tangled Clark up in a battle for the rights to the music. Finally free of that nonsense, this brilliant album is returning to the world tomorrow in a new vinyl pressing, complete with remastered sound and a pair of bonus tracks. If you've not yet been introduced to this damn near perfect album, now's your chance. On it, Clark utilizes his sharp ears and savvy production sense to create an immersive sound world where the electronic and acoustic coexist peacefully or clash sensually. He backs all the sonic expansiveness up with lyrics that explore topics both simple, like a crush on a barista, and grand, like the story of two gay lovers in Malawi sharing a final tender moment before fleeing for their lives.
---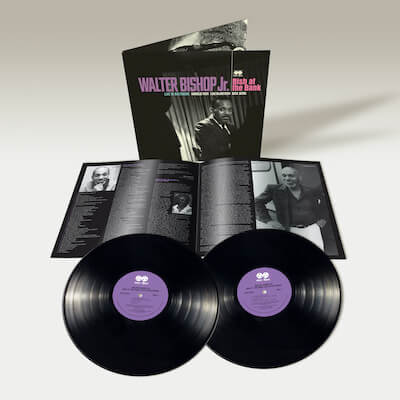 Walter Bishop Jr.: Bish at the Bank: Live in Baltimore (Reel to Real)
Pianist Walter Bishop Jr. is another jazz artist whose profile has been raised considerably thanks to the reissue market of the current vinyl explosion — primarily thanks to the two albums he recorded for Black Jazz in the early '70s being brought back into circulation. His career ranges far before and after those peaks. He played with Charlie Parker and Miles Davis in the '50s and made music well into the '90s. This double LP release hails from 1966 and 1967 when Bishop and his steady trio made appearances at two venues in Baltimore. Each track finds the group going on extended vamps, often with breathless momentum. Their rendition of Davis' "So What" is blisteringly fast to the point that the musicians are almost stumbling over each other in the opening moments and continuing to rage for nearly 14 minutes. Too, the simply titled "Blues" feels agitated with the musicians and audience members audibly losing their cool to each moment of saxophonist Harold Vick's storming solo and drummer Dick Berk's Blakey-like conflagrations.
---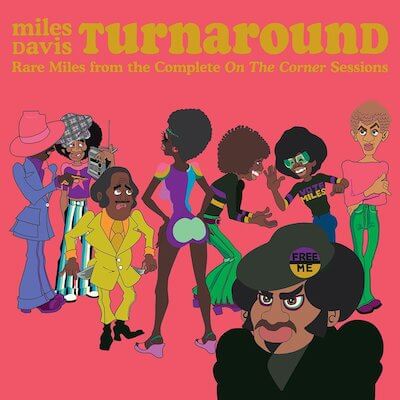 Miles Davis: Turnaround: Rare Miles from the Complete On the Corner Sessions / M.E.B.: That You Not Dare To Forget (Legacy / Columbia)
In 2007, Columbia released what felt like the final word on Miles Davis's brilliant electric jazz-funk album On The Corner via a six-CD set compiling everything the trumpeter and his many collaborators recorded during the explosive sessions in 1972 and 1973. This RSD exclusive feels like a small aside from that conversation, plucking four of the better jams from that set for a single LP. Producers Steve Berkowitz and Michael Cuscuna chose wisely as these cuts are brilliant examples of the fusion of Black musical forms that Davis was attempting at this time. "Jabali," an extended breakdown featuring electric sitar, tablas and a wealth of percussion rolls like a James Brown groove slowed down to 16 RPM, while "The Hen" lets Dave Liebman's soprano sax tussle with an especially fired up Reggie Lucas on guitar and Al Foster on drums. Also out tomorrow is a curious collection of songs credited to M.E.B. (formerly Miles Electric Band), an ensemble of players that logged time with Davis or that count his crucial '70s work as a key influence on their own music. True to the spirit of that era, the group incorporates modern styles like hip-hop, slam poetry and a good amount of rock fury courtesy of Living Colour guitarist Vernon Reid who lends a solo to the slick "Over My Shoulder."
---
Earshot: Letting Go / Taproot: Welcome (Atlantic / Real Gone Music)
When L.A.'s Earshot and Michigan band Taproot, both representatives of the first wave of nu-metal bands, were first releasing albums in the early '00s, the music industry was in peak CD mode. Hence, these 2002 releases never had a chance to come out on vinyl. That oversight is finally being put right on RSD as Real Gone Music is issuing both on wax for the first time. Whichever flavor of this genre that you prefer is here for you in either release. Earshot's take on nu-metal is far more melodic, leaning on their emo influences as hard as they do the chorus effects on their pedal boards. Taproot, by contrast, is a touch more cinematic (is that a string section I hear on "Art"?) and a lot more furious as Stephen Richards maxes out his vocal chords to screeching effect throughout the album.
---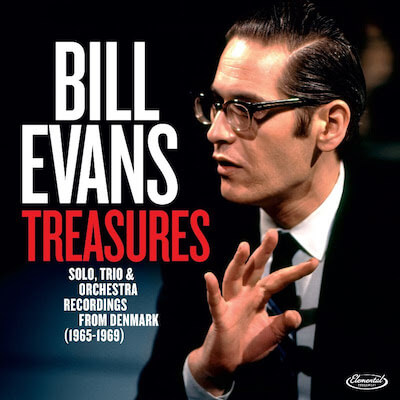 Bill Evans: Treasures: Solo, Trio & Orchestra Recordings from Denmark (1965 – 1969) (Elemental)
In truth, it would make sense to title every archival release that the Bill Evans Estate has brought into the world Treasures. That's just what this bevy of recordings feels like — precious jewels brought out from deep within the earth. The difference is that we can actually possess these treasures via the physical releases that Elemental and producer Zev Feldman have overseen. This triple-LP set is particularly worth cherishing. One disc includes two recordings Evans made with the Royal Danish Symphony Orchestra and the Danish Radio Big Band. The strings of the former are sublime, carrying Evans' piano and the swing of his rhythm section (drummer Marty Morell and bassist Eddie Gomez) higher into the clouds. And as these recordings were all produced for broadcast on Danish radio, they are presented with stunning clarity, leaving no detail unnoticed. Another truly remarkable achievement that should be near the top of your RSD shopping list.
---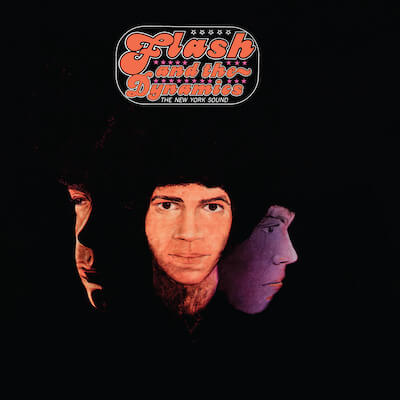 Flash & the Dynamics: The New York Sound (Tico / Craft Recordings)
The lone album by boogaloo band Flash & the Dynamics codified the genre that the group trafficked in with the title of their instrumental "Electric Latin Soul." And that goes far beyond just the name too. The song is a nasty little number dripping with acid funk guitars and the thrum of congas and timbales. The album takes that template and explodes it all over 10 tracks of danceable psychedelia that likely left Carlos Santana speechless with envy. Leave it to the mighty Kevin Gray at Cohearant Audio to take these already astringent tracks to new levels of potency with his all-analog mastering work on this long overdue reissue. Listening to it at an appropriately loud volume, I felt like I was wonderfully lost in a Bronx nightclub ca. 1971 while George "Flash" Espada and his band loosened both my limbs and my unconscious mind. I'll be revisiting this theater of the mind often. Join me, won't you?
---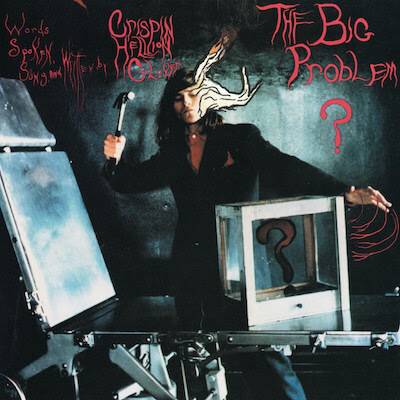 Crispin Hellion Glover: The Big Problem ≠ The Solution. The Solution = Let It Be. (Real Gone Music)
If forced to choose my most-anticipated RSD 2023 release, I daresay that this would be it. At the time best known for his appearances in films like Back to the Future and River's Edge, Crispin Glover confounded every last expectation by releasing an album that defies easy description. Produced by cult novelty act Barnes & Barnes ("Fish Heads"), the record is a mishmash of styles ranging from an ugly rap tune about masturbation to a gorgeous Goth tune undercut by Glover's warbly vocals ("Getting Out of Bed") to a truly unhinged cover of Nancy Sinatra's "These Boots Are Made For Walkin'." Real Gone have expanded the story just so by including a big poster and slipping the three untitled tracks that were previously CD-only onto the end of each colorful wax edition. If outsider art like Jandek or Daniel Johnston is your tipple, you'd do well to make sure you land one of the 2,000 copies of this reissue that are being released on Saturday.
---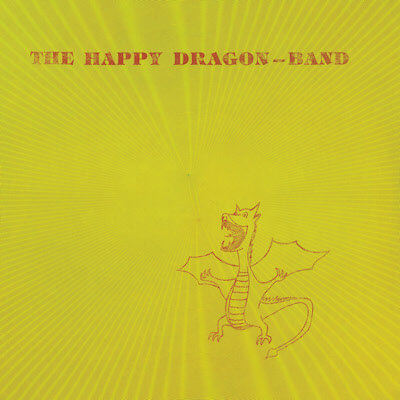 The Happy Dragon-Band: The Happy Dragon-Band (ORG Music)
Originally issued on a vanity label in 1978, the debut album by The Happy Dragon-Band, a project led by Detroit studio whiz and musical curiosity seeker Tommy Court, has been a grail for collectors for decades now. And who could blame them? The record is an absolute outlier even among other daring Midwest bands like Pere Ubu and Devo. There's no one guiding sonic principle as Court and a few friends try their hands at proto-reggae, psych-stomp, noise-folk and early industrial experiments. It's the kind of Jandekian experiment that feels like we're getting a direct link into the unbound creative id of a basement legend. RSD is the first time that this singular album is getting a proper re-release with lightly cleaned up sound and a nice yellow vinyl pressing. If you're one of the 1,000 people to score a copy of this tomorrow, consider yourself very lucky.
---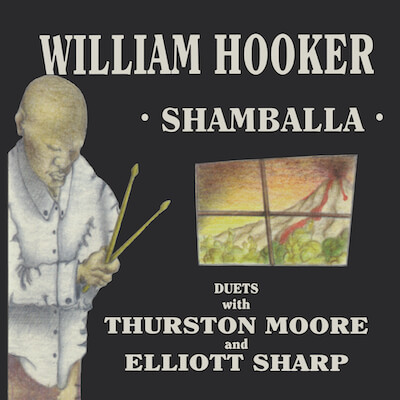 William Hooker: Shamballa (ORG Music)
New York percussionist and poet William Hooker is one of the great jazz experimenters, using his trap kit, voice and assorted toys less for rhythm than for deep scrutiny. He knows exactly what sounds these cymbals and drums are supposed to make, but the question always remains: what noises can a player find within them that have never been heard before. It makes him the perfect foil for guitarists Elliott Sharp and Thurston Moore, both of whom appear on this release, originally issued by Knitting Factory Works in 1993 and out tomorrow on vinyl for the first time. Each LP finds Hooker duetting with one of the men. Sharp responds with an equally percussive attack on his instrument, thumping and scraping at the strings with his fingers in an all-out battle with propriety. Moore stays his usual course, letting feedback and distortion hover over everything like an airborne toxic event.
---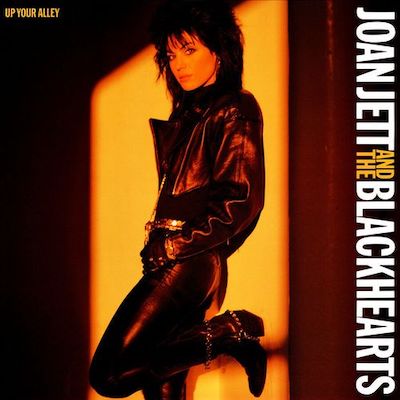 Joan Jett and the Blackhearts: Up Your Alley (Blackheart / Legacy)
Every Record Store Day brings the re-release of a few albums that don't necessarily need a fancy, colored vinyl reissue. 2023 is no exception and, this year, includes ubiquitous used fare from Elton John, Paul McCartney and the sixth studio album from rocker Joan Jett and her Blackhearts. Released in 1988, the album was this former Runaway's last big moment in the pop charts, with the stomping opening track "I Hate Myself For Loving You" cracking the Top 10 and pushing the album into the Top 20. The rest of the album isn't quite as strong, though has its moments like her almost pop-metal rendition of the Stooges' "I Wanna Be Your Dog" and the bubbleglam brilliance of "You Want In, I Want Out." This reissue on lemonade yellow vinyl is likely meant for those young rock fans building their vinyl library with mass market fare that will hopefully inspire them to explore more shadowy realms of the music world. Will that be enough to make 2,200 copies of this album disappear from indie shop shelves? I remain doubtful.
---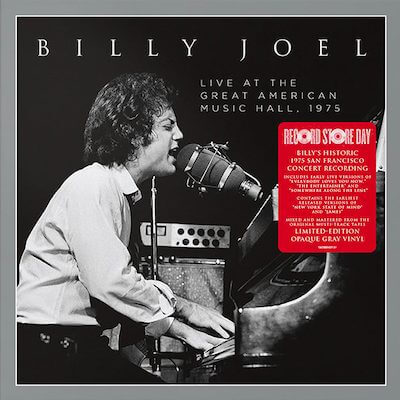 Billy Joel: Live at the Great American Music Hall, 1975 (Columbia / Legacy)
Whatever your feelings about him, there's no denying that Billy Joel was one of the most dynamic live performers to emerge from the '70s New York scene. That's what bursts forth on this recording of the singer-songwriter and his band during a four-night stand they undertook in San Francisco to support 1974's Streetlife Serenade. Between songs, Joel is puckish, goofing with his touring band, cracking wise at the audience's shouted out requests and doing loving imitations of Joe Cocker and Elton John. And when he settles into his material, which here includes early renditions of future classics "New York State of Mind" and "James," his piano playing is fluid, rippling outward and gently brushing against the thrum of the music. Credit, too, the work of Ron Malo and Mike Stewart, the audio engineers who recorded this set nearly 50 years ago. The music sounds snappy and present with their tape capturing the burning energy of Joel and co.
---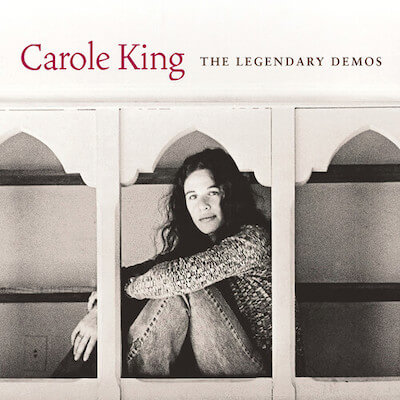 Carole King: The Legendary Demos (Rockingale / Legacy)
This set of demo recordings by the brilliant singer-songwriter Carole King was originally issued by the now defunct Starbucks-associated label Hear Music in 2012 and has been out of print on vinyl for many years. I'm not sure how coveted that makes the run of 3,500 copies that will be hitting stores for RSD this year, but what is undeniable is how lovely it is to hear future classics like "(You Make Me Feel Like a) Natural Woman," "Crying in the Rain" and "You've Got a Friend" in their nascent forms as King and a gaggle of sessions musicians worked out the songs' kinks in the studio. To that point, my favorite material on this release can be found on the LP's second side, made up almost entirely by demos that feature just King, her voice and her muscular piano playing. It's as close as I'll likely get to being in the room with King as she dazzles the universe with the melodies for the pop standards that would land on her groundbreaking album Tapestry.
---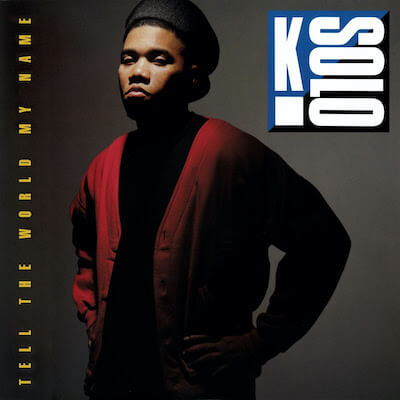 K-Solo: Tell the World My Name (Atlantic / Real Gone Music)
New York rapper K-Solo emerged alongside Redman and Das EFX as part of the Hit Squad collective and, during the '90s, dropped a couple of well-received albums that featured production by Parrish Smith of EPMD and Pete Rock. Strangely, if he's remembered at all these days, it's due to the rivalry he stoked with the late DMX. Hopefully the RSD re-release of Solo's debut album can help shift the narrative. Tell the World My Name was as strong a debut as any hip-hop artist could have hoped for at the time. Solo's flow is the perfect combination of flexible and solid while his lyrics balance braggadocio and humility ("The Messenger" speaks plainly of his Muslim faith). Firing like spark plugs beneath him is PMD's production, which stays lean and purposeful. No tricky flips or distracting samples of pop hits to pull focus from the power of Solo's words.
---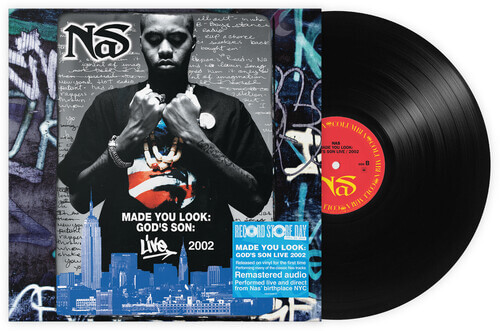 Nas: Made You Look: God's Son Live 2002 (Columbia)
One of the biggest fallacies still prevalent among the hip-hop intelligentsia is that Queens rapper Nas has only managed one great album in his long career: his 1994 debut Illmatic. It's a perception that has left the rapper born Nasir Jones with a sizeable chip on his shoulder, and, as heard on this live recording from New York's Webster Hall in 2002, gave him the fire to come out and prove his mettle at every gig. He is spitting fire on this set, which grabs from his then-recent release God's Son and his five previous albums, urged on by his hometown crowd and a raspy bark that sounds chilling at times. Hearing this, it's easy to imagine him snapping the head off anyone that dared interrupt his flow. That feeling may be informed by my memories of watching the live video of this set that was released on DVD in 2003. But even in strictly audio form, the sweaty impact of this performance remains present and electrifying.
---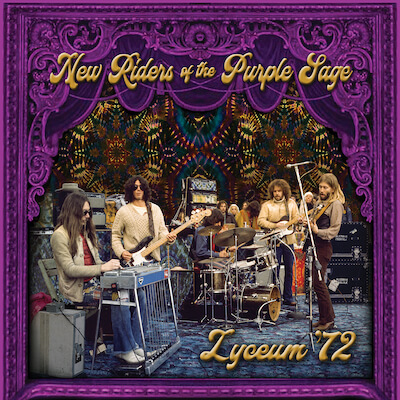 New Riders of the Purple Sage: Lyceum '72 (Omnivore)
For four nights in May of 1972, New Riders of the Purple Sage and Grateful Dead shared the stage at London's Lyceum Ballroom, gigs that would mark the conclusion of the latter's vaunted European tour. It was, as tour manager Sam Cutler puts it in the liner notes for this RSD release, a reunion of "the whole extended musical 'family' of the… Dead." It's a warm, fuzzy sentiment that glows throughout this three-LP set. The Riders are road tight yet loosened by the familial spirit and the copious amount of drugs available to them. It's the perfect combination for a band of country-rock troubadours sounding as if they're having the time of their lives playing their own tunes and a bevy of covers like "Honky Tonk Women," "Hello Mary Lou" and the Joe & Rose Lee Maphis classic "Dim Lights, Thick Smoke." Unlike their compatriots in the Dead, however, the Riders keep things lean and tight. Even the solos by lead guitarist David Nelson and pedal steel player Buddy Cage have a charge and purpose that eludes most jam bands.
---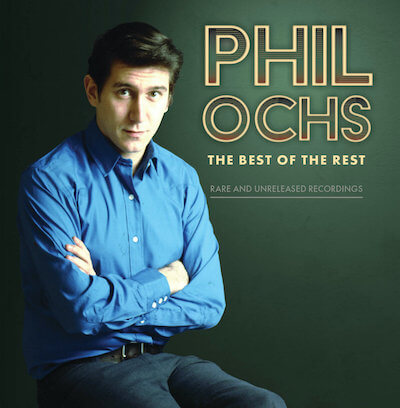 Phil Ochs: The Best of the Rest (Liberation Hall)
In 2014, the archive of Phil Ochs, the folk singer-songwriter who came up alongside Bob Dylan and Joan Baez in the '60s, now resides within the Woody Guthrie. An appropriate home as Ochs shared an unabashedly political bent to his music with Guthrie, as born out on incredible albums like I Ain't Marching Anymore. The archive is also now more accessible than ever for scholars to dig deep into Ochs' work and for his brother Michael to have the support he needs to produce compilations like this double LP set of demos and rarities. The bulk of the material on here is the former, tunes recorded for Ochs' publishing deal with Warner/Chappell around the time he was making his second and third albums. It represents a creative wellspring of socially conscious anthems ("Here's to the State of Mississippi," "Canons of Christianity") and personal exploration. These songs are still astonishing, with no loss in either sonic or lyrical power nearly 60 years after they were first committed to tape. Rounding out the collection are three bonus tracks, including a raucous take on "War Is Over" performed on WBAI in 1967 and a pair of later tunes like "No More Songs," which finds Ochs switching over to piano to stunning effect.
---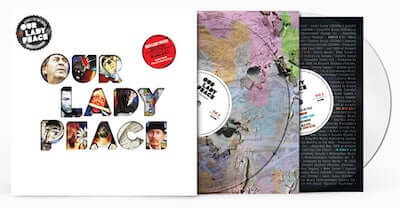 Our Lady Peace: Collected: 1994 – 2022 (Sony Music)
Toronto-based Our Lady Peace were chosen to serve as ambassadors for Record Store Day in their native Canada, and are helping to celebrate this honor with the release of Collected, a double LP compilation of their best-known tunes. Like all good career-spanning retrospectives should, this set runs in chronological order, leading off with breakthrough single "Naveed" and closing out with a bonus rarity of the group ripping through the Beatles' "Tomorrow Never Knows" last year at the FirstOntario Concert Hall. What better way to track the natural progression of a band that took the throat-and-distortion-pedal abusing sounds of alt-rock and slowly molded it into more melodic forms by the early '00s and the more electro-pop approach of their most recent Dave Sitek-produced album. A mere two unheard tracks may be a less-than-friendly offer for fans of OLP who might already have all this other material in their personal collections, but if you're all in with the group, you might as well be all in.
---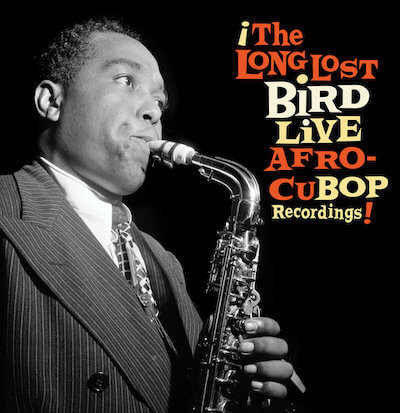 Charlie Parker: The Long Lost Bird Live Afro-Cubop Recordings! (Rock Beat)
Compilations featuring the studio and live recordings of Charlie Parker are legion. At least a dozen are released each year, often recycling the same material and sessions that remain in the public domain. There is at least some curiosity about this RSD release. The recordings were initially compiled and released on CD in 2015, all apparently unheard until then. It's a scattershot bunch of tunes, captured between 1945 and 1954 at a variety of different venues. As such, the recording quality varies wildly from track to track, with some sounding fairly clear and others as if they were caked in mud. That hardly diminishes the delight in listening to these tracks, especially the ones where Parker wrangles with trumpeter Dizzy Gillespie and the lone 1950 recording from Birdland with drummer Art Blakey and trumpeter Red Rodney. More curious are the decisions the mastering engineers made to gloss over some flaws in the source tapes. At certain points songs will feature rough, hard edits and there are quick cut offs at the end of every tune. I don't envy them the job of having to work with 50+ year old recordings, but this one proves to be an awkward sit at times.
---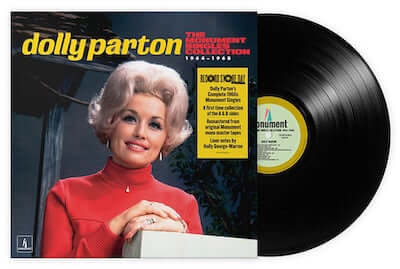 Dolly Parton: The Monument Singles Collection 1965 – 1968 (Legacy)
This fantastic compilation takes listeners back to an early point in the career of Dolly Parton — a few years before her star-making partnership with Porter Wagoner and a period in which the girl from Locust Ridge, Tennessee was trying to find her direction as an artist. Early singles like "What Do You Think About Lovin'" and "Happy, Happy Birthday Baby" were attempts to tamp down the twang in Parton's voice and help her find crossover pop success. Nothing struck a chord until 1966, when her debut album Hello, I'm Dolly and that record's singles "Dumb Blonde" and "Something Fishy," all produced by Fred Foster, put her in the right context. She hit the country charts and a legend was born. All nine singles that Parton recorded for Foster's Monument Records are included here. It's a brilliant run. Many of the tracks, like the Shangri-La's-inspired "Don't Drop Out" or the Dusty Springfield-esque "Busy Signal," may not be the sound that this artist is best remembered for, but is necessary to understand how she built a foundation that allowed her to reach the heights of "Coat of Many Colors" and "Jolene."
---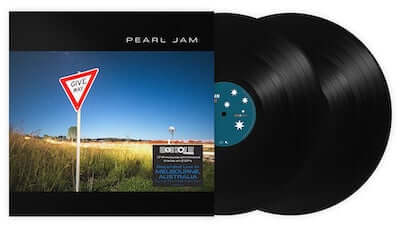 Pearl Jam: Give Way (Epic / Legacy)
The story behind this live album is almost as good as the music it contains. Best Buy originally intended this recording from a 1998 gig in Australia to fans who bought the Single Video Theory film, but they didn't have the authorization of the band or their label to do so. The CDs were returned to the label and almost all copies were destroyed. At long last, the album has been given a proper release on vinyl and CD for RSD 2023. It's a truncated version of the full set, which was broadcast on Triple J Radio (which explains the marvelous sound quality of this double LP set), but a great one nonetheless. It shows off the instant musical chemistry the group had with new drummer Matt Cameron (listen to him send No Code favorite "In My Tree" into an even dizzier tailspin) and, with their constantly shifting setlists and powerful attack, why they are still such a consistent concert draw some 30 years after their debut album captured the world's attention.
---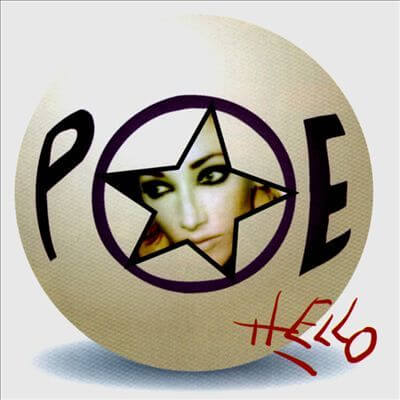 Poe: Hello (Mnrk Music Group)
In a more just world, Anne Danielewski, the artist who recorded two acclaimed albums at the end of the '90s under the name Poe, would be spoken of in the same breathless tones as her contemporaries like Alanis Morrisette and Garbage. Yet, for all the success she had with her 1995 debut Hello, which netted her a Gold record, Poe's work is all but forgotten outside of a fervent cult following. This year's RSD may help correct the historical record as Hello is getting its first vinyl release this week. What folks will hear again — or for the first time — is a sharp, eclectic collection of pop that pulls liberally from the influences of hip-hop, jazz, folk and electronica. That sounds like a recipe for an overcooked mess, but Poe and her collaborators (among them producers Dave Jerden and RJ Rice and a young J Dilla who co-wrote the melting trip-hop tune "Fingertips") maintain a tasteful consistency among the dance grooves and occasional bursts of rock bombast. Tying it together are Poe's elegiac lyrics that seek empathy and demand respect.
---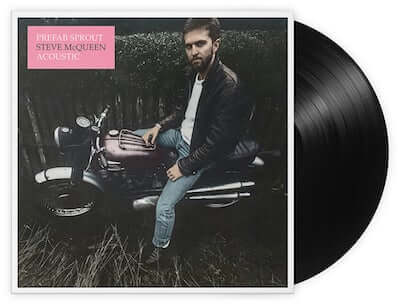 Prefab Sprout: Steve McQueen Acoustic (Kitchenware / Sony Music)
Originally released as part of a CD re-release of British pop group Prefab Sprout's masterwork Steve McQueen (known in North America as Two Wheels Good at the behest of the late actor's estate), these 2006 recordings by the band's leader Paddy McAloon got their vinyl bow in the U.K. only for RSD 2019. The initial limited edition run quickly disappeared, making the LP an instant collector's item. (According to Discogs, one fan paid over $200 US for a copy.) It all only makes the re-emergence of this set in the U.S. for this year's RSD that much more welcome. McAloon still has a lot of love for these songs in their original incarnations, only slightly re-arranging them to better fit the all-acoustic remit. Early favorites are his country-ish reframing of "Desire As" and a more stately approach toward "Moving The River" that draws out the delicious rasp of his modern day voice.
---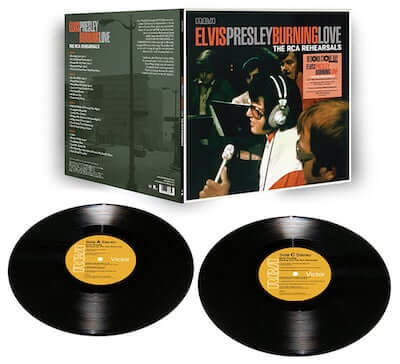 Elvis Presley: Burning Love: The RCA Rehearsals (RCA / Legacy)
For three days in 1972, Elvis Presley and his regular live group, the TCB Band, took over RCA's studios in Hollywood to rehearse for their live gigs and record a few singles for good measure ("Burning Love," "Separate Ways"). This double LP set compiles the best of those sessions into one tidy package, tossing in some previously unreleased gems for the fans as the rest of the tunes here were scattered throughout the many, many archival releases of Elvis's work that have come out over the past 50+ years. It all makes for some fine listening and an interesting snapshot of this last part of the King's career when his voice was starting to show plenty of wear and he was leaning even harder on the gospel music that sustained him throughout his life. The fourth side of this collection is made up entirely of those spirituals and it's where Presley gives every last ounce of himself to hymns like "How Great Thou Art" and "Bosom of Abraham."
---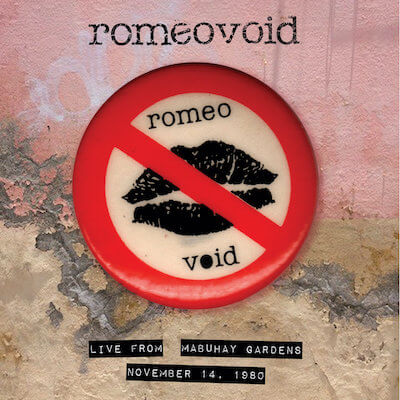 Romeo Void: Live from Mabuhay Gardens November 14, 1980 (Liberation Hall)
No, you're not going to get this Bay Area new wave group performing their hits "Never Say Never" or "A Girl in Trouble." Those came well after this set happened way back in 1980 at punk epicenter Mabuhay Gardens. Instead, you'll get a fine performance by the quintet of material that would wind up on their debut album It's a Condition and a few songs they never officially recorded, like their agitated version of the Swinging Medallions' "Double Shot of My Baby's Love." That's really more than enough as Romeo Void were one of the best live bands of their era, led by the quintessential front woman Debora Iyall. They sound particularly wound up on this LP, maybe because they knew engineer Terry Hammer was recording this for posterity. The actual quality of the tape leaves some to be desired as there's a noticeable amount of distortion around Iyall's vocals and a bit of an echo chamber happening around the rest of the music. None of it is enough to ruin the experience of hearing this group in their prime as they give their all to the Mabuhay Gardens crowd. You'll wish you were there.
---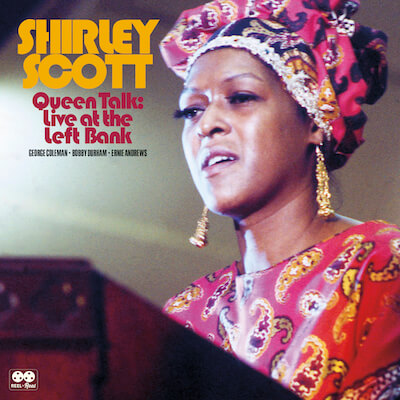 Shirley Scott: Queen Talk: Live at the West Bank (Reel to Real)
Zev Feldman remains one of the busiest people working in the jazz world. This RSD, the producer has his name affixed to a number of impressive releases, many of them dug from the vaults of venues and collectors who have reels of live recordings sitting on their shelves. Hard pressed to pick a favorite among them, I would go with this 1972 performance from Baltimore's Famous Ballroom, frontlined by organist Shirley Scott. With the addition of last month's boxed set of her collaborations with saxophonist Eddie "Lockjaw" Davis, Scott is finely getting her due among the larger jazz listening community in spite of a lengthy discography and collaborators like ex-husband Stanley Turrentine and guitarist Kenny Burrell. On this double LP set, Scott is pure soul jazz mode, swinging ably through pop / R&B tunes like Jim Croce's "You Don't Mess Around With Jim" (a showcase here for vocalist Ernie Andrews), "Never Can Say Goodbye" and "By The Time I Get To Phoenix." Scott and co. left plenty of room for tunes like Coltrane's "Impressions," which tenor sax player George Coleman has a field day with, and an especially moving rendition of "Smile," the heartrending tune written by Charlie Chaplin.
---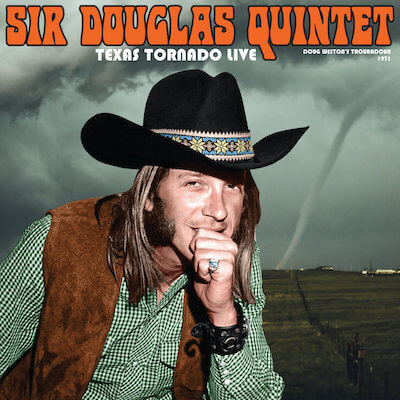 Sir Douglas Quintet: Texas Tornado Live: Doug Weston's Troubadour 1971 (Liberation Hall)
Doff your hat in respect for Daniel Rose, the sound engineer at L.A.'s Troubadour, for his wise decision to run some tape while Doug Sahm's killer country-blues outfit Sir Douglas Quintet was rehearsing for a small bunch of fans in 1971. Though a mere eight songs, the set finds the group in fighting form as they rip through their pop hit "Mendocino," the funked up "Heya, Heya" and some soulful tunes that make great use of saxophonists Martin Fierro and Frank Morin. With the brevity of this recording, Liberation Hall opted to press them to wax at 45 RPM. A logical decision to help stretch the music out over both sides of a 12" record, but it also served to bring some depth and power to these recordings that might otherwise have been dampened if simply squeezed onto one LP side.
---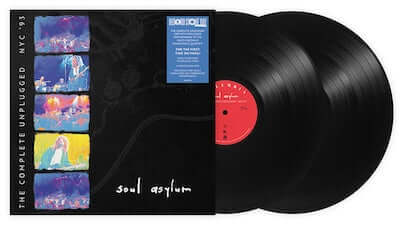 Soul Asylum: The Complete Unplugged – NYC '93 (Columbia / Legacy)
Few alt-rock bands making music in the '90s could have made the transition to the stripped down sound necessary for MTV Unplugged as easily as Soul Asylum. At the time they filmed their episode in 1993, the Minneapolis group was already incorporating folkier textures into their otherwise punk-ish grind as heard on their breakthrough single "Runaway Train." So the quartet sounds entirely comfortable on this recording, and as loose as their often legendary live shows were. They wisely brought in a little outside help to flesh out the songs, calling on New Orleans legend Ivan Neville to play keyboards and bringing in a string quartet to add texture to tunes like "Somebody To Shove" and the gorgeous "The Sun Maid." Leader Dave Pirner even had the gumption to call on British pop legend Lulu to join them for a run through the '60s hit "To Sir With Love." The Unplugged format allowed bands to go for broke and Soul Asylum responded to call with aplomb.
---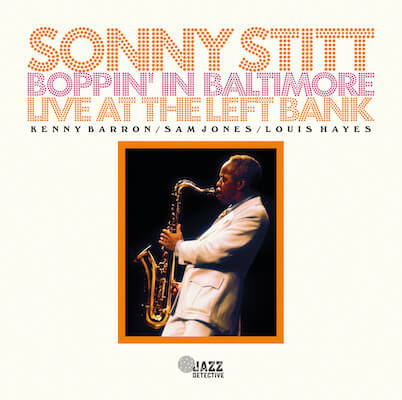 Sonny Stitt: Boppin' In Baltimore: Live at the Left Bank (Jazz Detective)
Zev Feldman is back, plumbing the archives of the Baltimore jazz community for another RSD release. The spotlight this time lands on saxophonist Sonny Stitt, a tremendous bop player and acolyte of Charlie Parker who recorded frequently with organist Don Patterson and tenor master Gene Ammons. On this session, captured at the Famous Ballroom in November 1975, Stitt is at the head of the snake, bringing with him a killer rhythm section: pianist Kenny Barron, bassist Sam Jones and drummer Louis Hayes. It's thrilling to hear the quartet getting more comfortable and looser as the set rumbles along. By the time they hit Stitt original "A Different Blues," the group is unmoored, with Hayes pushing the tempo hard and daring his fellow players to try and match his intensity. For Stitt, it's a walk in the park, but there are moments where the effort Jones is expelling to keep up is damn near audible. Even a standard like "Stella By Starlight" becomes an endurance test with the band hitting an intense deep pocket modal groove worthy of Coltrane's classic quartet.
---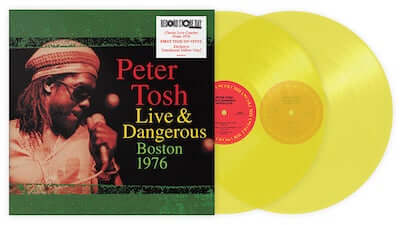 Peter Tosh: Live & Dangerous: Boston 1976 (Columbia / Legacy)
Following the release of his debut album Legalize It, Peter Tosh took off on his first tour of the U.S. where, among reggae fans, he was received like royalty. One stop landed him, with the legendary tandem of Sly Dunbar and Robbie Shakespeare and a quartet of other hard-working players, at the Sanders Theater where he proceeded to lay sweaty waste to the Cambridge, Mass. venue. Tosh and his band give an airtight, heated performance that reaches moments of boil before anyone listening knows what hit them. At times, the music takes on an almost psychedelic bent, courtesy of keyboardists Earl "Wire" Lindo and Errol "Tarzan" Nelson who splash Hammond organ and modular synth sounds together like an action painting. Otherwise, the liquid grooves of the band remain strong enough for Tosh to bob along as he lays out the case for Black liberation and spiritual enlightenment.
---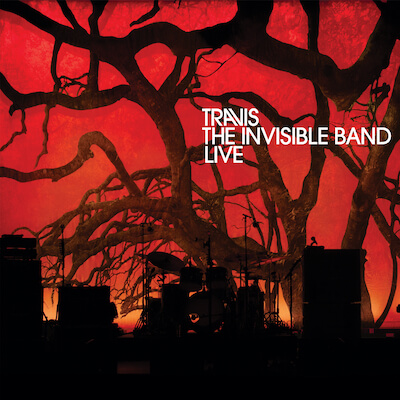 Travis: The Invisible Band Live (Craft Recordings)
Scottish alt-pop band Travis spent much of 2022 on the road, paying tribute to the 20th anniversary of their third studio album The Invisible Band by playing that record in its entirety. This RSD exclusive release was taken from a homecoming gig for the band at the Royal Concert Hall in Glasgow, with the recording pressed onto clear vinyl. It's an astonishing release in no small part because of how raw it all sounds. The stage banter is left intact with plenty of audience noise creeping into the mix between songs. And it's a less than perfect set. There are out of tune guitars and flubbed notes galore, which only serves to capture the unapologetic joy of playing live. It also sounds as though there were some missteps with whomever recorded the gig. The high end throughout is piercing, especially on songs where Fran Healy is using an acoustic guitar, and lots of sibilance that puts some mighty strain on the eardrums.
---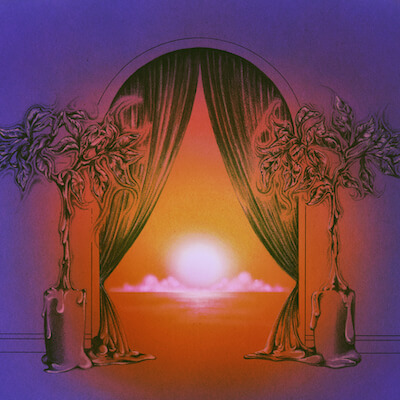 V/A: Jazz Dispensary: Hotel Jolie Dame (Jazz Dispensary / Craft Recordings)
A new collection of soulful, funky jazz lovingly put together by the weed-themed label Jazz Dispensary is always a welcome addition to any Record Store Day. This time around, they've organized this group of songs based on an imaginary hotel on the French Riviera. The musical selections, then, represent the laidback, sun soaked vibe being evoked here. That means a sleek, vibraphone-heavy cut from Cal Tjader, Jean-Jacques Perrey's modular synth explorations and the great harpist Dorothy Ashby taking a swinging little Vespa ride along the coastline. Even Dizzy Gillespie stops by to lead a disco-funk number called "Ozone Madness" that also features '70s icons Lalo Schifrin, Ray Parker Jr. and Wilton Felder. As with all of Jazz Dispensary's comps, the real effect will be felt when you watch the prices for original copies of the albums these songs are plucked from shoot into the sky. If you thought it was difficult to get a copy of Flora Purim's Butterfly Dreams before…
---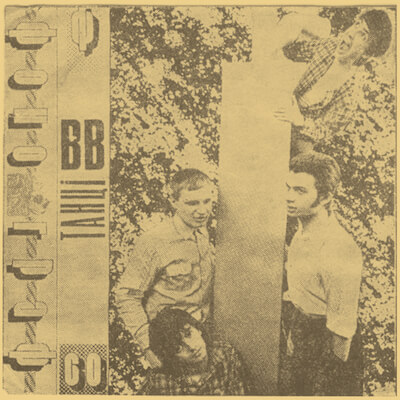 Vopli Vidopliassova: Tantsi (ORG Music)
Vopli Vidopliassova have had a long and storied history in their native Ukraine, releasing new music as recently as 2013 that is an unusual blend of heavy riffs, soul horns and rocksteady rhythms. When they began, though, they were an entirely different beast: a noisy, post-punk group akin to The Ex, complete with shouted lyrics, unusual instrumentation (lots of accordion) and an interest in dub production techniques. The group semi-officially released a cassette of demos that became a fan favorite and which has been long sought after by collectors. Once again, ORG Music has come to the rescue with an official reissue of Tantsi for RSD. Even in its spiffed up form on orange wax, the music retains its relaxed, hissy wonder. Listening to this, I so wish I could have been in the room while these recordings were happening and to feel the brutalist volume and try to keep up with their frequent zig-zagging shifts in rhythm and energy.
---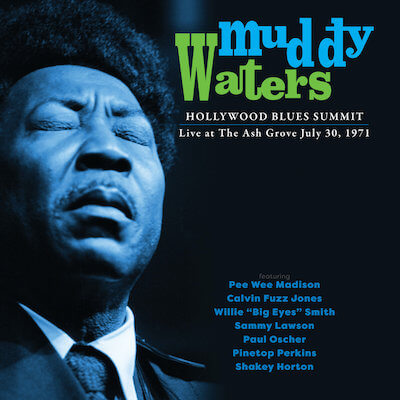 Muddy Waters: Hollywood Blues Summit: Live at the Ash Grove, July 30, 1971 (Liberation Hall)
At age 58, blues man Muddy Waters sounded like he had centuries of life experience, heartbreak and ill treatment from the world at large weighing on his soul. That's the tone of his performance from the early '70s at the long gone L.A. night spot, the Ash Grove. Waters brought with him a dream backing band, featuring pianist Pinetop Perkins, drummer Willie "Big Eyes" Smith and guitarist Pee Wee Madison among others. The blues man's greatest foil on the stage, though, was Paul Oscher, the New Yorker who served as Waters' harmonica player for six years. Oscher's playing sparks some serious fires underneath the rest of the band on their sultry rendition of Sonny Boy Williamson's "Strange Woman" and the hopping Waters original "Walkin' Through The Park." Also deserving of a shout out is engineer Chris Henshaw who was responsible for recording this live date. The mix is sparkling and vivid, with no instrumentalist left dangling or disappearing altogether.
---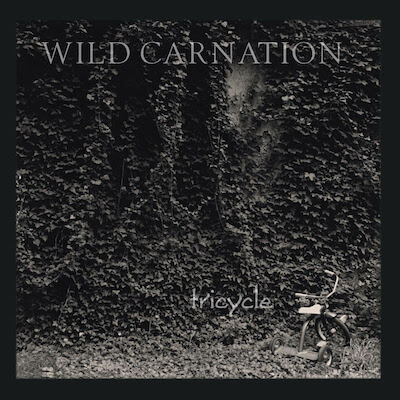 Wild Carnation: tricycle (Delmore Recording Co.)
One of the unexpected delights of this year's RSD is the first vinyl issue of tricycle, the 1994 full-length by Wild Carnation, a jangle pop group led by Brenda Sauter of The Feelies fame. This band maintains some of the same hopped-up energy of her day job band, but there's a far greater emphasis on catchy hooks and more traditional song structures. In that way, Wild Carnation are more in the spirit of contemporary groups like Heavenly, the Loud Family and the Verlaines. Adding to the dreamy sound is Sauter's vocals, which have a lovely earthiness to them a la Georgia Hubley of Yo La Tengo that keeps these songs from slipping too far into twee territory. Sweetening the deal with this white vinyl pressing is a download card that includes demos and a wonderful live performance by the group from 1997.