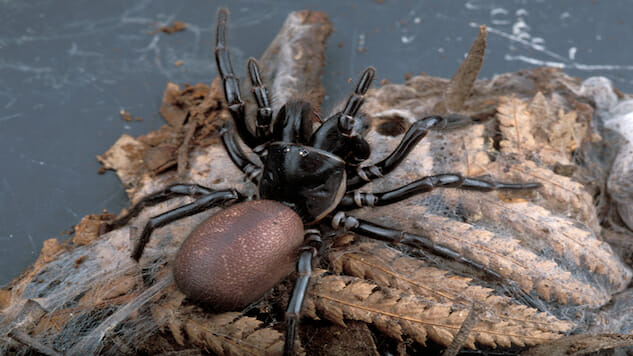 An Australian zoo is asking the public to capture and donate deadly funnel-web spiders in order to replenish low antidote levels due to a wave of bites. Yes, you read that right.
The Australian Reptile Park has supplied all the funnel-web venom to antidote manufacturers since the 1980s. The park relies on donations from the public to provide spiders that will be used in the antidote production process. The spiders are milked and the venom is delivered to CSL Ltd, a blood and plasma vaccine producer, which then uses it to create the antidote.
"We rely on community support to keep this program alive. We have tried to catch enough spiders ourselves and we just can't," Tim Faulkner, the park's general manager, said.
Not enough spiders were donated last year, putting the anti-venom program at risk. After a heatwave, spider activity increased leading to a heightened need for the life-saving antidote.
Acidic venom and large fangs make funnel-web spider bites especially painful. If untreated, a major bite can lead to death within an hour. Thankfully, since the anti-venom program started in 1981, no one has died from a bite.
Faulkner claims catching the venomous spiders is actually quite safe if the correct precautions are followed.
"With an appropriate jar and a wooden spoon, you can flick the spider into the jar so easily. We've been doing this for 35 years and no one's been hurt," Faulkner said.
Photo courtesy of Science Image
Chamberlain Smith is a freelance writer based in Athens, Georgia.