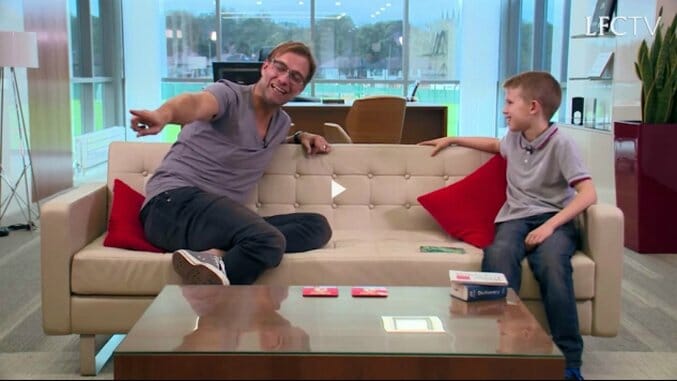 Let's be honest here. Most of the content produced by official club media is…not that great. But sometimes, you find an absolute gem.
Liverpool's official TV channel produced a short segment in which a young Reds fan got to interview manager Jürgen Klopp. The brief meeting, held in the lobby of the club's Melwood training facility, featured the young man grilling The Normal One on a range of (non-football) questions; how he's adjusting to life in Liverpool, what kind of music he likes, what are his biggest weaknesses, etc.
But the best part came when the kid tried to teach Klopp the intricacies of Scouse English. We won't ruin it for you. You really need to see it for yourself.