Omar Gonzalez Is Concerned About Life Under A Trump Presidency
Photo by Chris Covatta/Getty
Soccer
News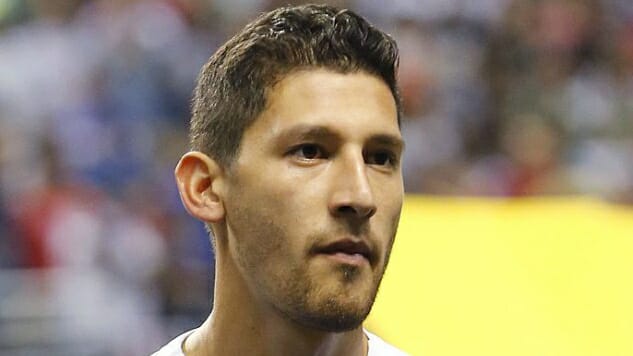 Donald Trump will take the oath of office today. This could be fine. This could be the end of American democracy as we know it. I've made my thoughts on this pretty clear, but while my politics are decisively left of center, plenty of Americans— as many as 60%, in fact— are having at least some reservations about the incoming administration.
One of those is USMNT central defender Omar Gonzalez. The former LA Galaxy man, currently playing for Pachuca in Liga MX, spoke to the media ahead of both the upcoming weekend of league fixtures and the inauguration of the 45th President of the country Gonzalez represents on the pitch (to the tune of 35 caps).
Gonzalez, unsurprisingly, has some lingering reservations.
"I didn't vote for him. There's fear here in Mexico, but there's also fear in the United States. There are a lot of people who didn't want him to be their president, but that's how things go. Hopefully the way he talked in the campaign, hopefully he's not going to keep talking like this and will treat people as they should be treated."
Hopefully. That word keeps coming up a lot, doesn't it.
"But I'm a bit worried about the people he's put in place: A lot of rich people with a lot of money who don't have any idea how poor people live their lives or their values."
Gonzalez and Pachuca take on Necaxa tomorrow night, with kickoff at 10pm Eastern. As for Trump and the rest of the country… stay tuned.