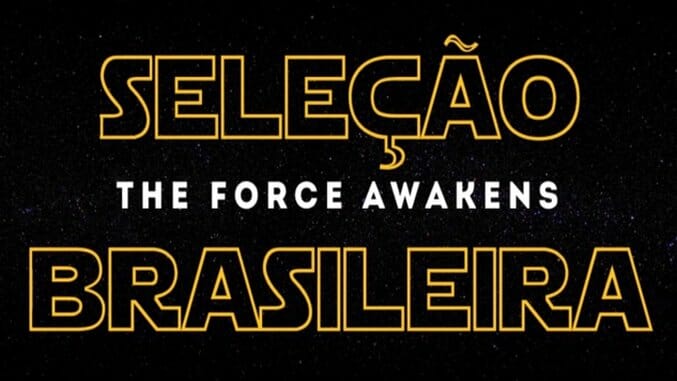 Soccer nerds often turn out to also be, well, actual nerds. So we're betting more than a few of our readers will appreciate this.
A Brazilian football fan and vlogger made this excellent mashup featuring clips of the Seleção (and select administrators) set to the audio track of the trailer for Star Wars: The Force Awakens.
It starts with scenes from the Mineirazo before transitioning to clips of Brazilian legends like Pelé and Ronaldinho as the music begins to swell. As the music becomes more triumphant and air-punchy, we're seeing current stars like Neymar and Hulk at the height of their powers.
The whole thing is pretty great and you should definitely check it out.