The 10 biggest signs that US Soccer and MLS hate each other
Photo by Kevork Djansezian/Getty
Soccer
Lists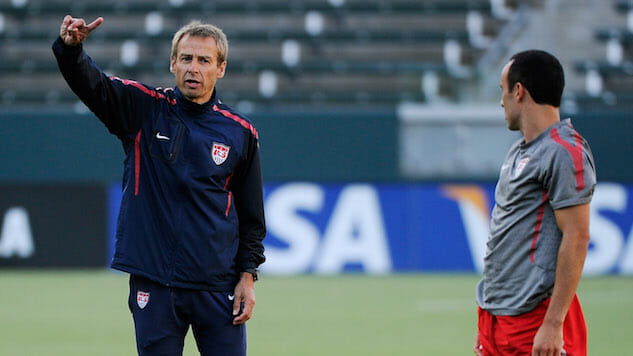 The relationship between U.S. Soccer and Major League Soccer is nearing the the 'don't ever talk to me again' stage. A once solid bond between club(s) and country has now turned into a divisive and tumultuous forced arrangement. Ever since Jurgen Klinsmann became manager of the United States men's national team, the union between the two organizations has seen its fair share of road bumps. Here are 10 events that show that there is a very serious problem between MLS and US Soccer:
1. Jurgen Klinsmann and Don Garber media battles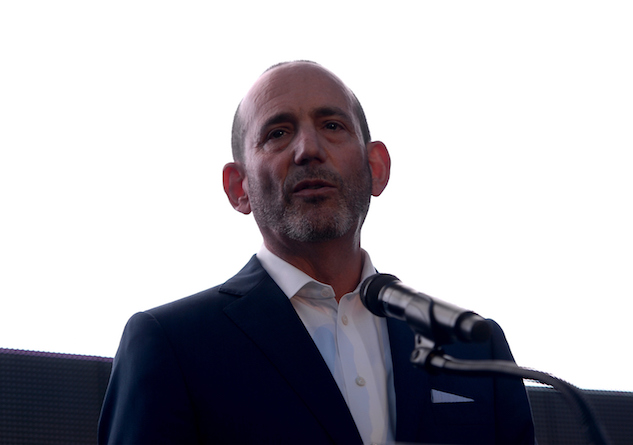 MLS and U.S. Soccer are supposed to be a cohesive unit, working hand-in-hand to help grow the sport of soccer in the United States. You wouldn't know that by the way the two most recognizable figures in each organization interact with each other. MLS Commissioner, Don Garber, and United States men's national team manager, Jurgen Klinsmann, have been at odds since seemingly the first day the latter began his current job in 2011. The German has been critical of MLS in the media saying that his players need to play at the 'highest level' instead in the comforts of home. Garber hasn't hesitated in returning jabs in the direction of the USA boss. It's been a constant back and forth for the last four years.
2. Landon Donovan snubbed from the 2014 World Cup roster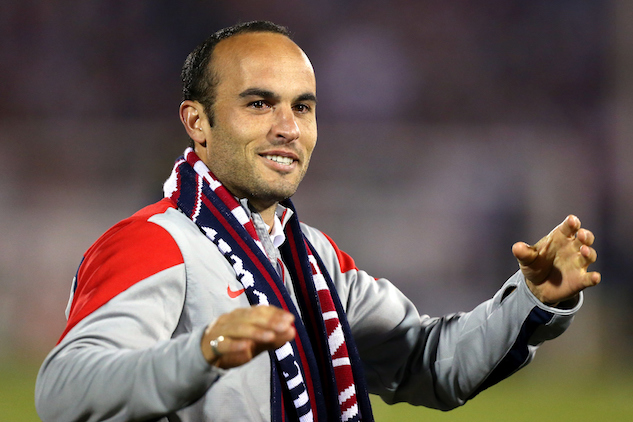 While Landon Donovan's shocking omission from the USA's final 23-man roster for the 2014 World Cup had little to do with MLS and a lot to do with the personal feud between player and manager, it's a pivotal point in the overall timeline. Klinsmann's official reason for leaving Donovan off the roster was that 'other players were ahead of him.' All we can do is speculate what actually happened between the two soccer greats to cause such animosity. The decision rocked the American soccer world and was the proverbial gasoline on the fire of the U.S. Soccer vs. MLS dissension.
3. MLS overpaying for American talent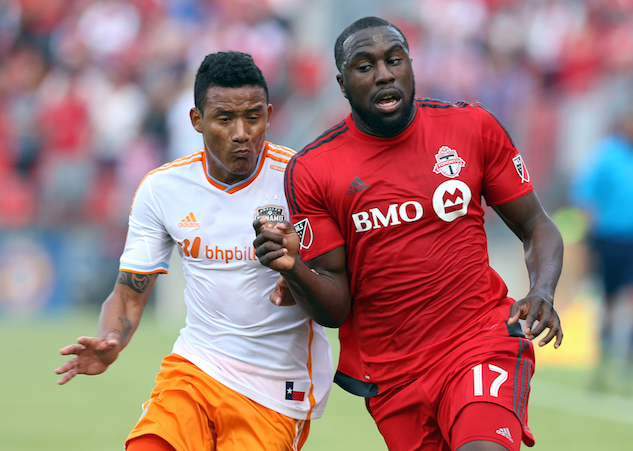 With Klinsmann's 'highest level' comments firmly planted in its collective psyche, MLS decided in 2013 to target top USMNT players in transfers. First they snagged Clint Dempsey who was unwanted at Tottenham Hotspur. Then came the signing of Michael Bradley and Jozy Altidore in back-to-back transfer windows. The league successfully acquired arguably the three best and most recognizable American players by paying over market value for each one. While this may have been a business decision and a shift in strategy to appeal to their American supporters, a more cynical person might just see it as a message to Klinsmann himself.
4. Michael Bradley speaks out against the MLS schedule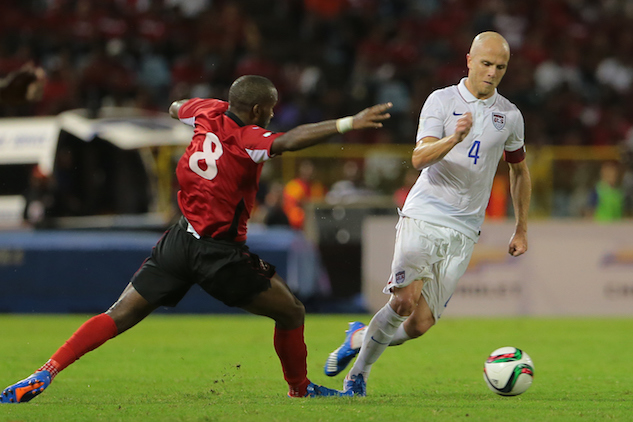 Current USMNT captain and MLS poster boy, Michael Bradley, called out the league for its failure to adhere to FIFA's international calendar in September of 2015. He singled out the league's unwillingness to cooperate with U.S. Soccer and FIFA as the "most frustrating part." Bradley was forced to miss a crucial USMNT friendly in September as the team was preparing for the CONCACAF Cup playoff match against Mexico because of an MLS match. Ultimately Toronto FC and U.S. Soccer came to an agreement, while Bradley had no say in the matter. The USA would go on to lose the match to Mexico.
5. Benny Feilhaber criticizes Klinsmann's player selection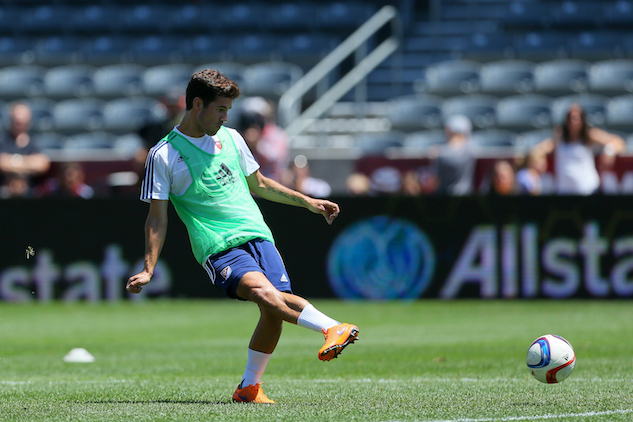 The biggest absence from USMNT rosters over the last two years has been Benny Feilhaber. Despite being an MVP candidate in Major League Soccer with his dynamic midfield play, he hasn't put on a U.S. Soccer kit since January of 2014. He has recently come out in the media on this issue, blasting Klinsmann's player selection policy calling it "seriously flawed" and "unfair". He even went as far as calling it the reason for the National Team's struggles of late. Feilhaber singled out MLS veterans, Dax McCarty, Sacha Kljestan, and Matt Hedges as players that should be called up by the USA manager.
6. Klinsmann's targeting of lower-division European players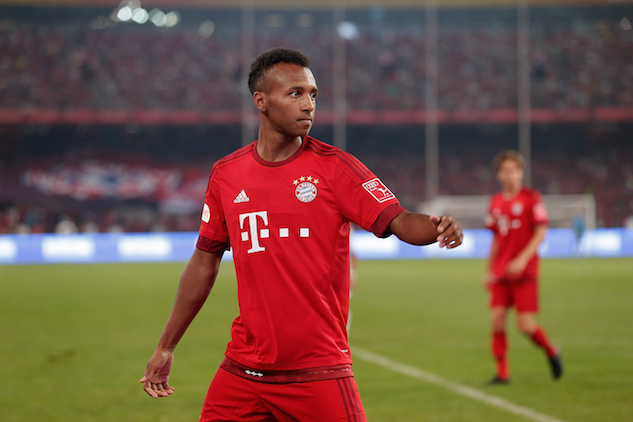 While established MLS stars continue to be ignored, Klinsmann has been no stranger to calling up players from the depths of German soccer into the national team. The most notable case is Julian Green. The untested Bayern Munich product received a 2014 World Cup roster spot over Landon Donovan, only to spend the 2014-2015 season on loan to Hamburger SV. The buck doesn't stop there. Other players like Andrew Wooten and Bobby Wood in the 2. Bundesliga have also received call-ups with varying degrees of success. Meanwhile, talented players in MLS are left out.
7. The Jordan Morris tug-of-war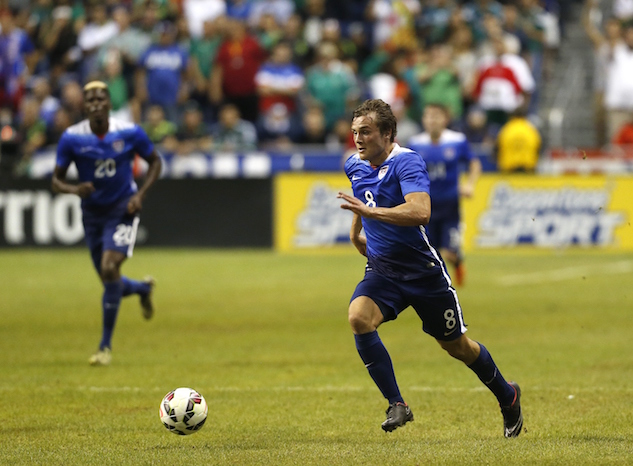 One of U.S. Soccer's brightest young stars, Jordan Morris, has decided to stay home and begin his pro soccer career with the Seattle Sounders. This decision was made after Klinsmann did everything in his power to try and convince Morris to head to Europe. Those efforts included setting up a trial with Bundesliga side Werder Bremen, a trial that went very well and ended with a contract offer from the club to the player. However, Morris never had any intention of signing and politely told them he preferred a future in MLS and with the Sounders. While Klinsmann has publicly supported his young player's decision, it has to sting for him with how the whole transfer saga played out.
8. Andi Herzog tells the truth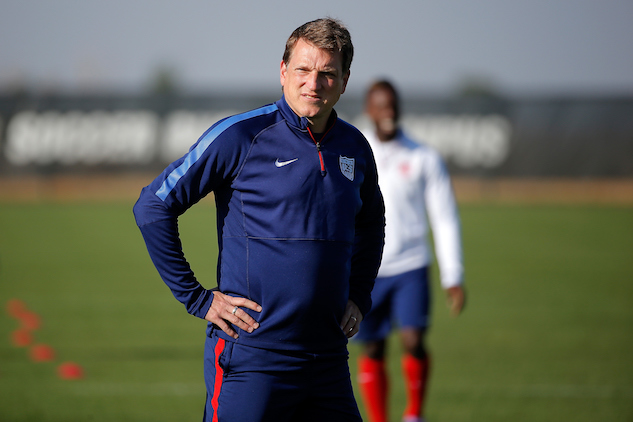 Klinsmann's top assistant coach and the head coach of the USA's under-23 team, Andi Herzog, told a German publication that U.S. Soccer's goal is to 'bring as many players to Europe as possible.' This sentiment echoes the "highest level" mantra that Klinsmann has had since day one and should come as no surprise. However, his comments were met with venom and hatred from the MLS side. Herzog would come out in the media and claim that he was misquoted, but the damage was already done.
9. Merritt Paulson blasts Klinsmann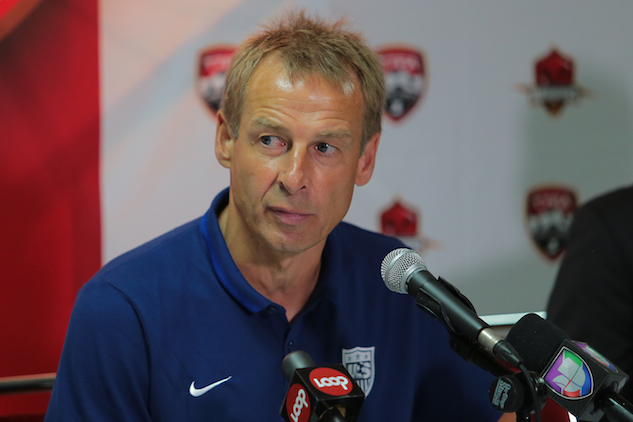 "There's no doubt that Herzog was quoted correctly, because that's an accurate sentiment among the coaches for the U.S. National Team right now. That stems from the top and that stems from Jurgen." That's what Portland Timbers owner, Merritt Paulson, said on a local podcast in rebuttal to Herzog's comments about Europe. The controversial owner didn't stop there. He went on to state that there isn't a single owner in MLS who supports Klinsmann and claimed that the manager has an 'anti-MLS agenda.' It's rare that you ever see an MLS club owner this vocal about an entire league's hatred for a National Team manager. This is by far the most damning evidence that the relationship between the two entities is beyond repair while the current leadership is in place with U.S. Soccer.
10. Promotion/Relegation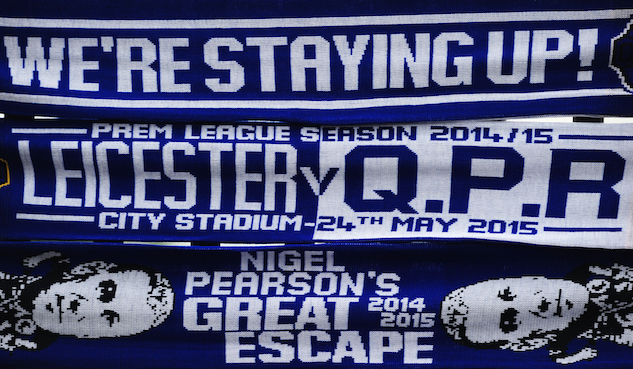 It's the debate that will rage on for the lifespan of MLS. Promotion/Relegation is used in almost every league infrastructure around the world. MLS is stubbornly against it for economic reasons. The argument has caused a massive divide between soccer supporters in America. MLS' own players are even open to the idea of implementing the system. In a recent anonoymous poll run by ESPN , 64 percent of players polled said they'd be in favor of Promotion/Relegation. Jurgen Klinsmann chimed in on the issue as well saying that players experiencing the pressure and thrills of a relegation battle "furthers our national team." MLS remains strongly opposed to the idea considering that the league's owners controls the money infused into the league. Risking them falling into a second division or lower just isn't a financially feasible option.