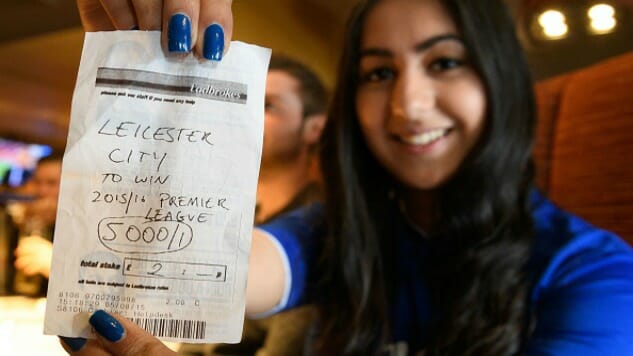 They say gambling's a fool's game. But whether it's via a rigorous assessment of the form book or a simple case of beginner's luck, some such fools have won fortunes beyond their wildest dreams. Here's a look at 20 soccer bets that had the bookies crying and gamblers laugh all the way to the bank.
20. The Mali Miracle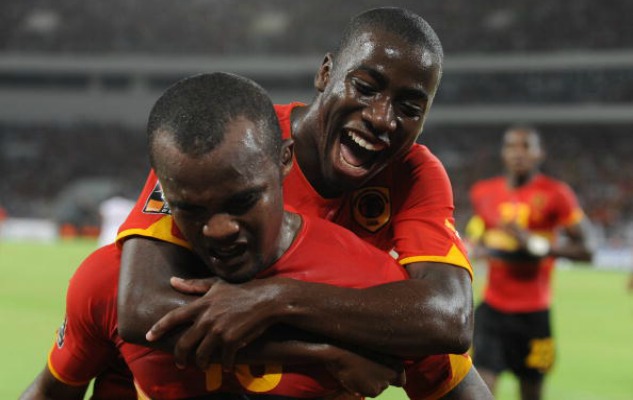 Okay, so £5,000 ($7,595) isn't a life-changing amount. But it's not bad going for what at the time must have seemed like a moment of insanity. For some unfathomable reason, one hopeful punter placed a 100-1 £5 ($7.59) bet on Mali clawing back a four-goal deficit against hosts Angola in the 2010 African Cup of Nations. With only 11 minutes to go! This somehow appeared to be a catalyst for the Malians and they subsequently scored four goals, including two in injury time, to pull off one of the all-time greatest comebacks and leave one British gambler wishing he'd have put his entire life savings on the line.
19. The Globetrotter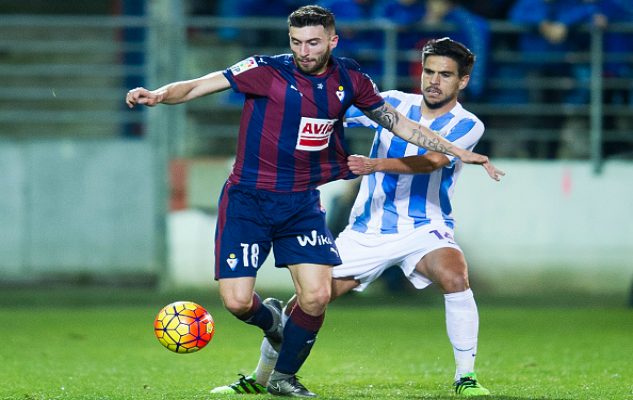 In 2016, one shrewd gambler likely celebrated a 94th minute consolation goal for La Liga side Eibar like it was the Champions League final winner. Alongside Watford's last-minute winner against Nottingham Forest in an FA Cup match, the goal helped a father-of-three pick up £180k ($259k) from a lengthy and globe-trotting £1 ($1.43) accumulator wager. The 27-year-old Vietnamese restaurant worker defied odds of over 180,000-1 to win the bet, which also included random matches in Germany, Belgium, Portugal and Italy.
18. The Dream Come True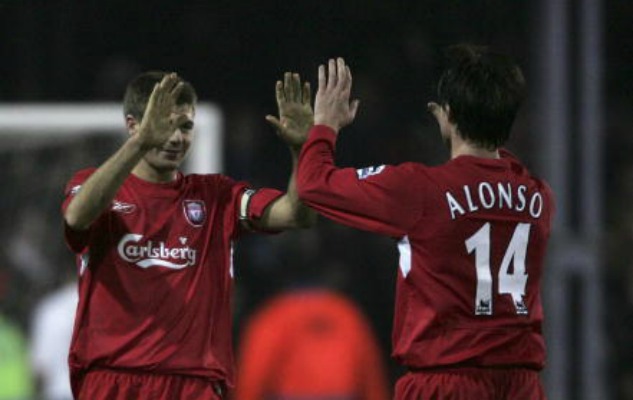 Gambler Adrian Hayward has his unconscious mind to thank for netting him a cool £25,000 ($49,250) in 2006. After dreaming about Xavi Alonso scoring a goal from inside his own half, the Liverpool fan placed a fairly optimistic £200 ($394) bet at 125-1 that the midfielder would do the same thing in real life. Six months later, in an FA Cup third round match against Luton, the Spaniard hit the net with an incredible 70-yard strike, sending Heyward understandably "berserk."
17. The Family Affair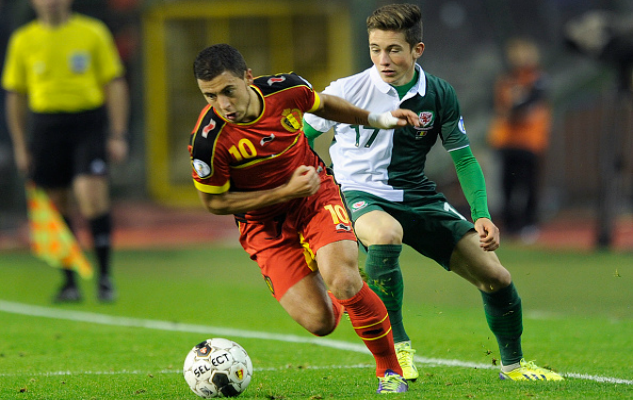 Of course, some bets take a little longer to pay off. Peter Edwards no doubt had a tear in his eye when his grandson Harry Wilson walked out in the Welsh colors for the first time against Belgium in 2013. Not only because the 16-year-old had become the nation's youngest ever international, but also because 15 years previously Peter had wagered £50 ($82) that the then-toddler would grow up to represent his country. This lovely gesture of grandfatherly faith would eventually pocket him a tidy sum of £125k ($181k).
16. The Believing Father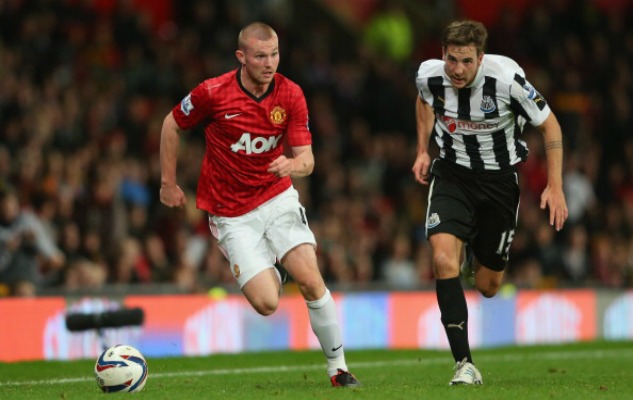 Of course, Edwards isn't the only man to have gambled on a family member's future. In 2002, Mick Tunnicliffe placed a £100 bet that his nine-year-old son would go on to play for Manchester United. Fast forward ten years later and his faith paid off to the sum of £10,000 ($15,870) when Ryan Tunnicliffe came on as a sub for the Red Devils in a Capital One Cup fourth-round match against Newcastle. Mick will also win a further £35,000 ($43,800) should Ryan ever make it into the England squad.
15. The Miniscule Bet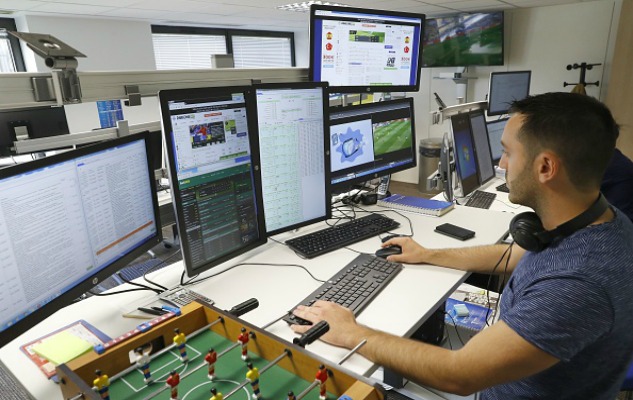 The anonymous gambler in question here didn't appear to have much self-belief about his predictive abilities, placing just 15p (22c) on an accumulator bet involving the correct outcomes of four particular games in 2015. He went on to win this miniscule amount an astonishing 133,000 times over, eventually netting a cool £20,000 ($29,800). An incredible return, yes, but just a little less caution, and he could have ended up a millionaire.
14. The Armenian Comeback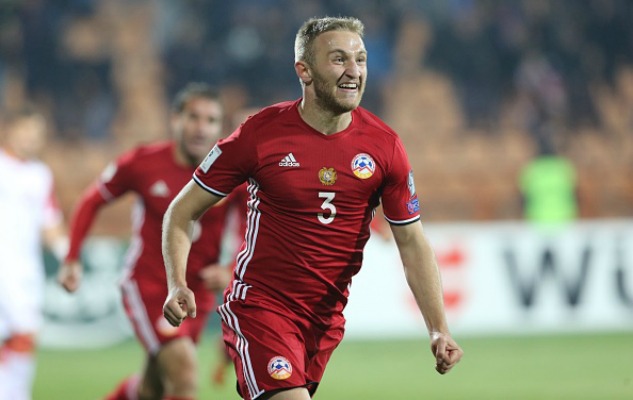 Another cautious British punter waged an ever so slightly higher amount, 25p (36c) to be exact, in 2016 on a series of matches during the international break. But with odds of a staggering 820,728/1, his earnings came in ten times higher at £205,000 ($295,000). The unknown initially looked like losing his small change when one of his tips, Armenia, found themselves 2-0 down against Montenegro. But the Armenians snatched victory from the jaws of defeat in more ways than one after completing an unlikely comeback with a dramatic last-minute winner.
13. The One-Euro Trick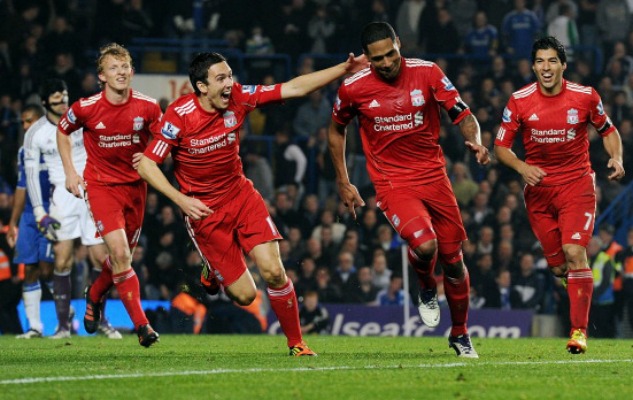 Malta aren't exactly renowned for their prowess on the pitch, but when it comes to gambling on the European game, they're near the top of the league. One particular resident of the Mediterranean island won one of the biggest soccer-related payouts ever in 2011 when he correctly guessed the outcomes of 19 matches across the continent; ultimately it was Glen Johnson's last-minute winner for Liverpool against Chelsea that helped to convert just one euro ($1.42) into a whopping $683,739 ($970,909).
12. The 19-match Accumulator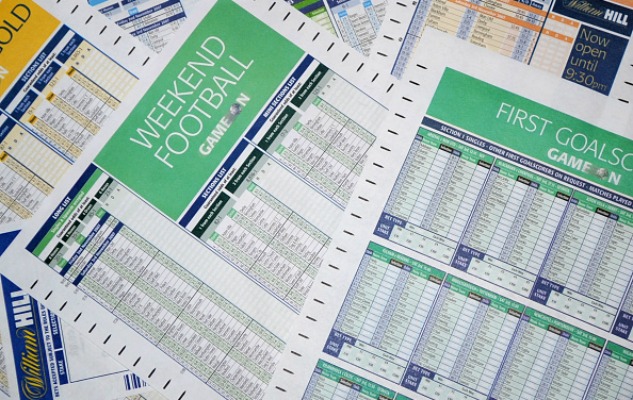 Anything the Maltese can do, the Brits can do better apparently. In 2011, an unnamed 41-year-old placed a similar amount, 85p ($1.36), on the same number of matches. But his 19-event accumulator had slightly higher odds (688,404/1 to be precise), and so pocketed him $33k ($53k) more than his fellow European longshot gambler.
11. The Fairytale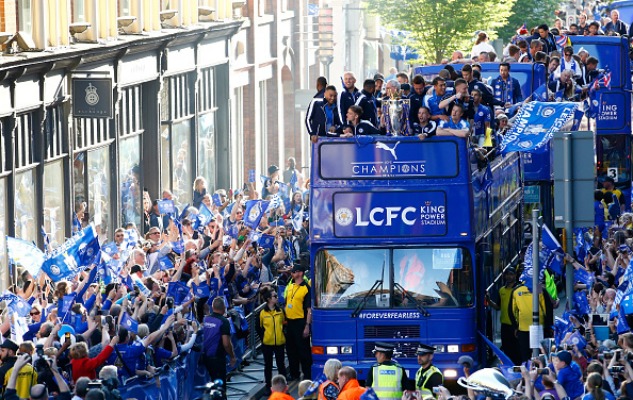 The thought of Leicester City winning the Premier League at the start of the 2015/16 season was considered so preposterous that bookies gave it the same odds as Elvis being discovered alive. Of course, several bold gamblers made the bet anyway, which led to the biggest loss on a single sporting market in British history when Claudio Ranieri's men lifted the title nine months later. The most profitable came from an anonymous punter who won £200,000 ($287,000) having wagered £100 ($143) in October 2015 when the team were priced at 2000-1.
10. The World Cup Shock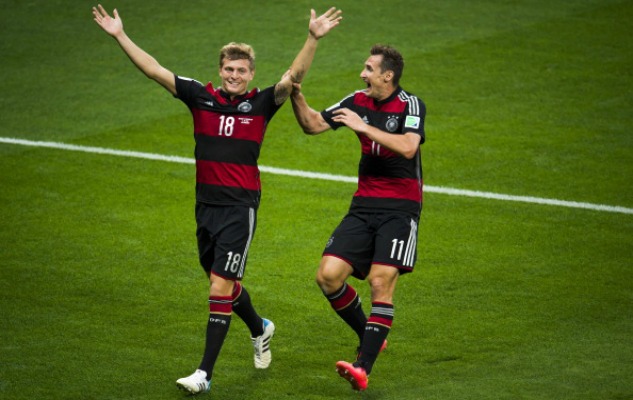 Germany's ruthless demolition of Brazil in the 2014 World Cup semi-final remains one of international soccer's greatest ever shocks. But one unnamed viewer somehow saw it coming. Not only did he predict that the eventual winners of the trophy would beat the hosts 7-1, he also correctly guessed that Sami Khedira would end up on the scoresheet, too. By the time the final whistle blew, the punter's £20 ($34) had turned into a £46,000 ($75,900).
9. The Wise Cash-Out

A Barcelona victory would normally have been the most sure fire thing in a 22-leg accumulator potentially worth £1.5m ($2.15m). But just 15 minutes before the Spaniards kicked off against Real Sociedad in 2016, an unnamed gambler got cold feet and withdrew the earnings he'd made in the previous 17 legs. It proved to be an inspired decision. Barca suffered a shock 1-0 defeat which would have actually left him £49.50 ($71) out of pocket. Instead, he walked away with a far from shabby £53,000 ($76,000).
8. The Miraculous Cash-Out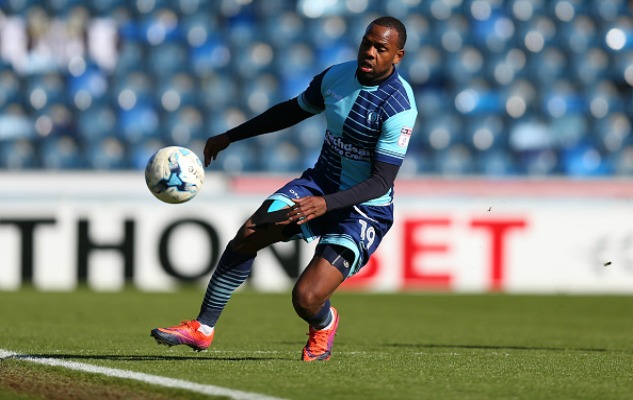 Cashing out an accumulator just before kick-off is one thing, cashing out four minutes from time is something else entirely. Who knows what possessed an unknown punter in 2016 to settle for £223,000 ($320,000) when he was just moments away from $1.2m ($1.72m)? But it proved to be a masterstroke. A late goal from Wycombe's Myles Weston against Plymouth Argyle would have rendered his 21-leg, £1 accumulator null and void.
7. The In-Play Epiphany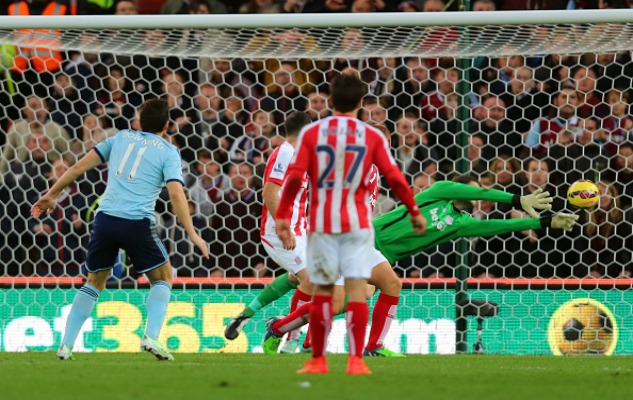 Betting during a match is becoming just as popular as betting before it, and few have taken advantage of the many in-play options more than this anonymous London gambler. The man in question appeared to experience some kind of epiphany just 20 minutes before the final whistle blew on a series of Saturday games in 2014. Indeed, every single one of the eight outcomes he wagered on, including a West Ham/Stoke draw at a time when the Hammers were 2-0 down, turned out correct. His apparent clairvoyance earned him a cool £650,000 ($1.07m).
6. The Athlete's Intuition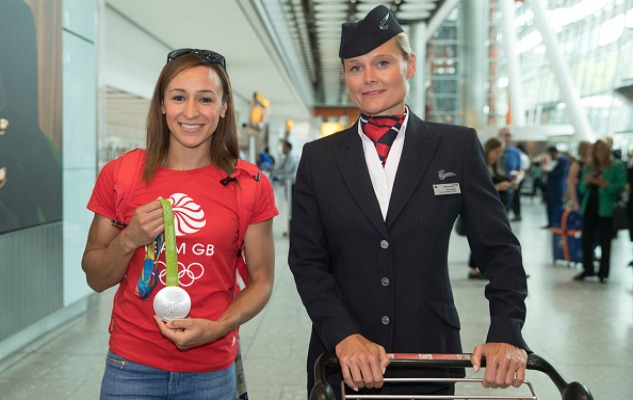 Trained by the same coach as Olympian Jessica Ennis-Hill (pictured above), British heptathlete Karla Drew made headlines herself in 2014 thanks to some predictive skills worthy of a gold medal. The student athlete won £50,000 ($82,500) from a £5 ($8.25) accumulator bet on ten international matches. But she had to suffer a sleepless night before discovering the outcome, with two of the games being played 24 hours after the first eight.
5. The 7-0 Trilogy

Londoner Steve Sales' winnings of £60,000 ($86,000) were particularly impressive given his complete lack of familiarity with the competition in question. Despite knowing next to nothing about the Scottish game, the unemployed father-of-three decided to bet £1.40 ($2) that Inverness, Dundee and Ross County would all win 7-0 in their 2016 second round League Cup ties. Incredibly, the three teams duly obliged and the 54-year-old suddenly became the unlikely Nostradamus of the Scottish soccer world.
4. The Non-League Goal Bonanza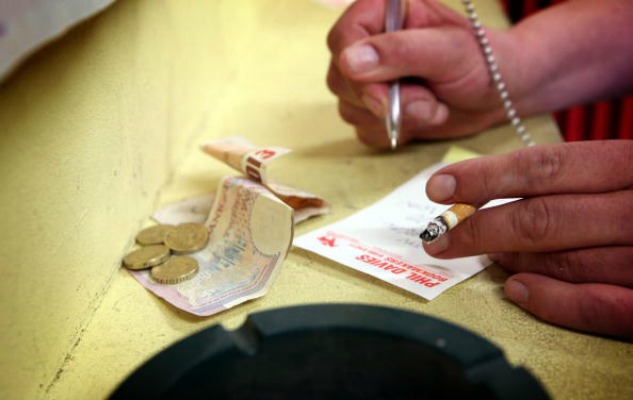 Five years earlier, another Scottish tournament resulted in one Edinburgh man winning over £100,000 ($161,000) from an unlikely £100 ($161) accumulator. Rory Lewis correctly predicted that four non-league teams (Cove Rangers, Huntly, Culter, Wick Academy) would win their first-round Scottish Cup ties by four goals or more. The latter side made doubly sure by beating fellow minnows Coldstream a whopping 9-1.
3. The Goals Galore Bet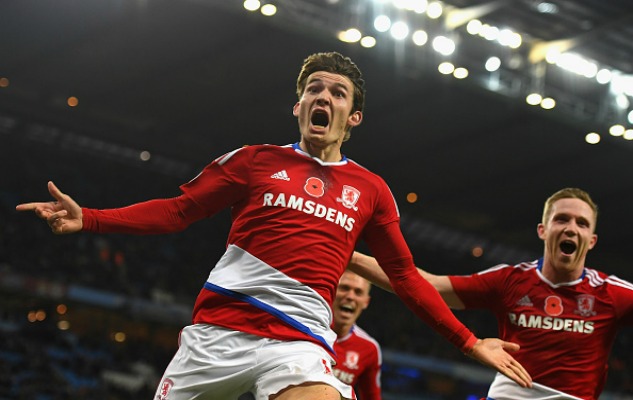 Wolves fan Brian Matthews was able to pay for a wedding, new car and his entire mortgage thanks to a goal-based flutter in 2016, and he has Marten de Roon to thank for it. Had the Dutchman not scored an injury time equalizer against Manchester City, then all of Matthews' soothsaying would have been for nothing. Instead, the 48-year-old won £112,500 ($161,000) from a £15 ($22) bet after correctly guessing that every single team across 15 different matches would find the net.
2. The Devilish Accumulator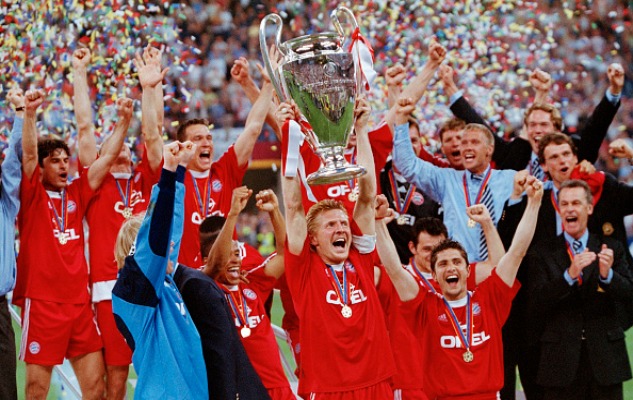 The appearance of not just one but two devilish numbers in the odds may have deterred most from placing such an audacious bet. Not Manchester United fan Mick Gibbs, whose near-psychic abilities turned 30p (47c) into half a million pounds ($759k) in 2001. The 1,666,666-1 bet was a 15-event accumulator involving the winners of the top five English and bottom three Scottish leagues, as well as championships in cricket and rugby union. But it was Bayern Munich's penalty shootout win in the Champions League final which proved you can turn silver into pots of gold.
1. The Millionaire-Maker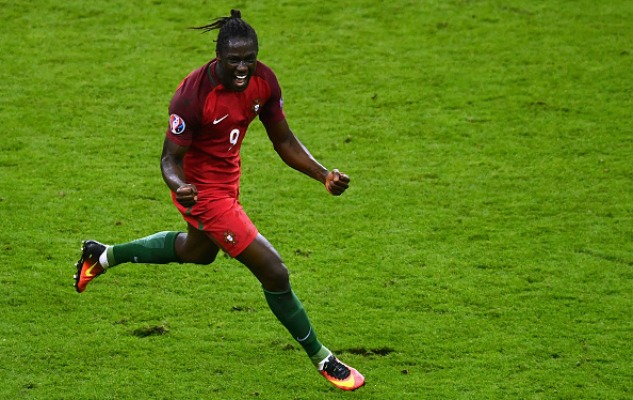 But all other winnings here look like small change compared to the £1 million ($1.43 million) that British kitchen fitter Daman Chick won with his audacious Euro 2016 final £5 ($7.1) bet. The 32-year-old not only predicted who would score the winning goal, he also predicted the exact minute he would score it. So when Portugal's Eder hit the net in the 109th minute against hosts France, Chick instantly joined the millionaire's club, although he didn't actually realize it until three days after the event.