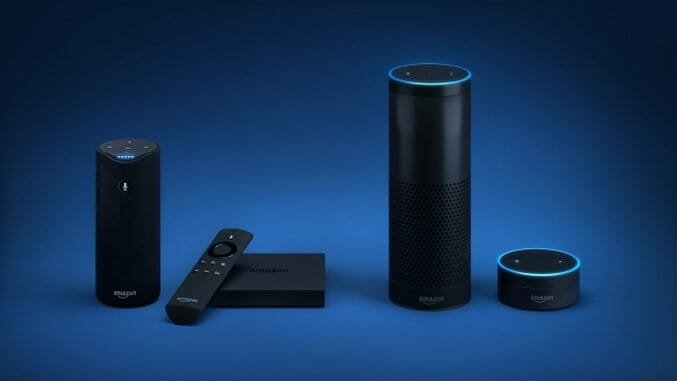 Building on the success of its sleeper hit, the original Echo, Amazon recently launched two new products to its speaker family: the Amazon Dot and Tap. Each comes with its own set of features and limitations, some that improve upon the Echo's design and others that, well, don't.
Here's all you need to know about Amazon's latest products:
The Amazon Dot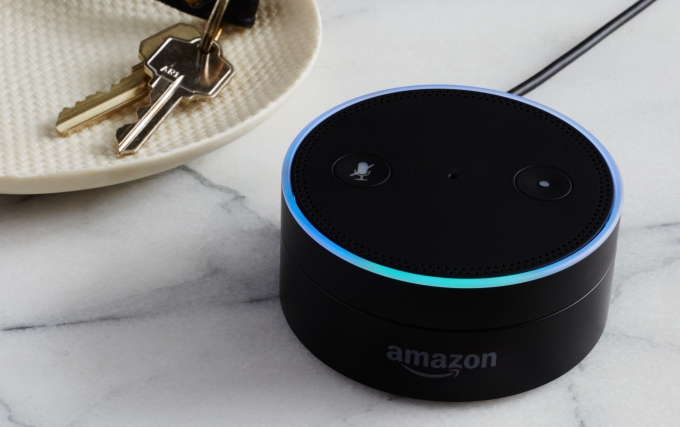 The Dot is essentially the Amazon Echo, minus the big speaker housing. It looks and operates pretty much the same way, just doesn't have a powerful speaker. Instead, you are able to plug the Dot directly into another speaker or connect it with one via Bluetooth to play music and communicate with the system. Like the Echo, it does have to be plugged into an outlet for power.
The main use for the Dot is to connect your other devices throughout your home through Alexa, Amazon's smart speaker virtual assistant. Alexa is basically the brain of the Dot that's always getting smarter and adapting to your preferences. This means you have to be an Alexa user to purchase the Dot, as the system works through the Amazon voice shopping system. The point of the Dot is to tether it to your speakers or other devices at home, making Alexa available so you can use voice command for a hands-free experience in every room. Once you have the Dot set up, you're able to communicate with Alexa to play music, provide information, news or even make requests, like ordering a pizza or requesting an Uber.
The Dot does have a tiny speaker in it, which allows the device to function like an alarm clock or timer. You can set the Dot next to your bed and have it control other smart home devices in your room by asking Alexa to turn off the lights, change the temperature or set an alarm for the morning.
Amazon offers the Alexa App on Fire OS, Android, iOS and desktop browsers so you can easily setup and manage your Dot. You'd use the app to connect to services like Spotify or Google Calendar, as well as to set up your smart home devices, set custom tones for your alarms and find books that are available to read through the Dot via your Kindle or Audible libraries. In an odd move, the Dot is only available for Prime members and you have to use Alexa voice shopping via an Amazon Fire TV or Echo to buy one. Whether the company will eventually increase its stock and open the product to a larger base of users is unknown, but for now, it's stuck in exclusivity.
The Amazon Tap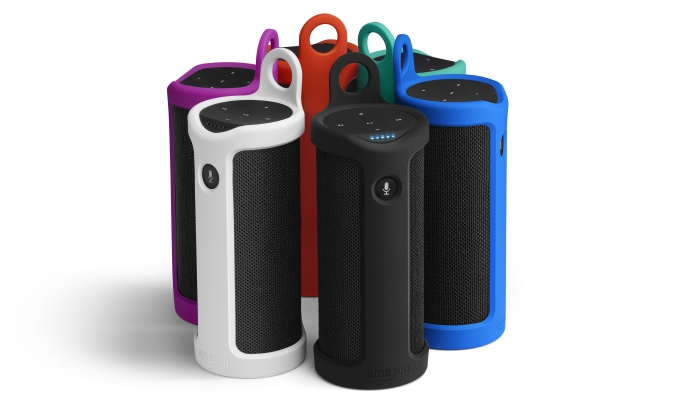 Since the Echo first launched, many Amazon users have wanted a portable Echo speaker. The Tap is exactly that-it's a portable, Bluetooth enabled speaker. It also comes with an optional Amazon Tap Sling in a variety of colors, which you can use to protect the speaker and customize your Tap.
The cylindrical device is designed to be small and portable so you can carry it on the go. At 6.5 inches tall and 2.6 inches wide, the Tap weighs about a pound and lasts for about nine hours of playback on a charge. Amazon says it can survive on standby for up to three weeks. It seems pretty simple to set up as well: just turn it on, connect it to the internet or a mobile hotspot using the Alexa app, "tap" and start listening to your music.
Again, you have to use Alexa to use the Tap. The product seems to have a few limitations, though minor, and could be inconvenient for the typical Amazon user. Unlike the Dot or Echo, you have to manually trigger Alexa by hitting a button on the speaker. Despite the unfortunate inconvenience of having to actually move to turn Alexa on, the Tap still works on your voice commands to answer your questions, play your music and, of course, order a pizza. The reason you have to physically press a button to turn on Alexa is to simply preserve battery life-since you don't have to have the Tap plugged into a power source, you don't want Alexa to always be on, draining the battery.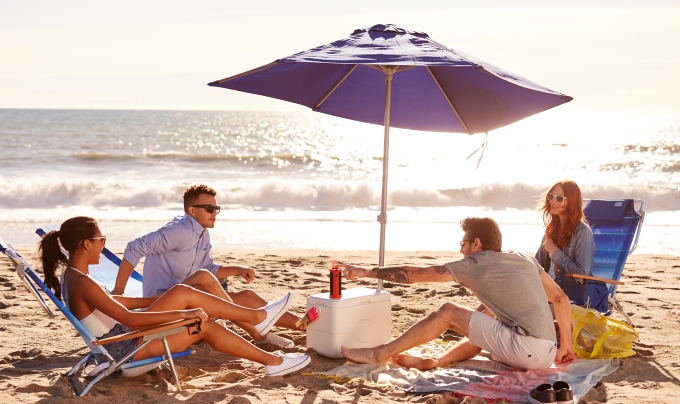 Though the idea of being able to take your speaker on the go is pretty awesome, there is another limitation to the Tap. You have to have access to a Wi-Fi network for it to work. Though this is also true for the Echo, it means that, if you're traveling on the go with your Tap, you can't just post up anywhere and have the Tap work – you'll need to connect to Wi-Fi or a personal hotspot on your smartphone to use it.
Overall, it seems both products are both useful and convenient. There's no doubt this product is going to do well, especially among its loyal Amazon consumers.