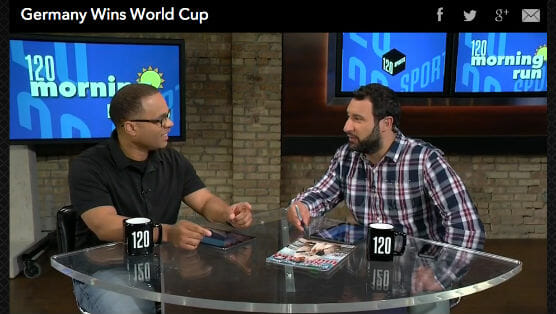 Because sports news is happening around the clock, there's no shortage of places to go to find out what's happening in its wide world. Video has become a big go-to venue for the medium, mostly due to its ability to show off highlights and big plays, which sports fans live for. If you're looking for a little extra coverage, 120 Sports is a decent app that gives you something to look at on your mobile device, even if it isn't as mindblowingly comprehensive as some other locations.
120 Sports' main selling point is that you can view content without a cable subscription—something other apps or services often gate off. In fact, there's no subscription required at all, as you can peruse content to your heart's desire. Although the app is free, you "pay" by way of ads, either brought up on the ad itself or by way of its videos. They aren't really intrusive though since most of them are just full-screen ads you can "X" off by a simple tap.
The gist is that 120 provides live programming at night, as well as hundreds of on-demand videos to keep you watching. You can also follow your favorite sports and teams, but that feature is a little bare-bones at the moment. In fact, the app is very minimal (likely by design), since all you're really going to see is a list of stories delivered in stylized form in a scroll-like fashion. The only real "flair" is a cool thermometer style graphic that shows what's happening now.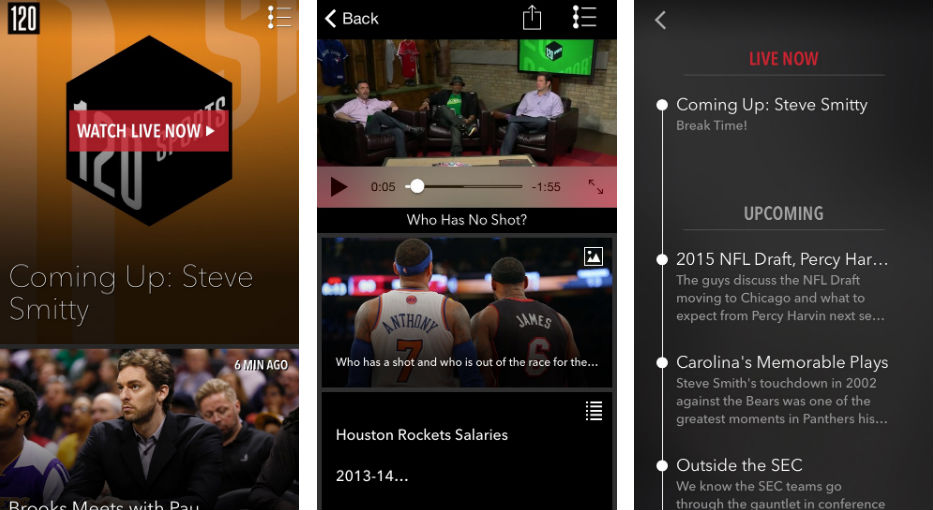 If you don't like bells and whistles and just want the stories, then that's good news, because as soon as you hit a story it instantly goes into a video with 120 Sports correspondents, discussing the story—and to be clear, text falls on the wayside on this video-heavy app. In terms of the personalities, they're actually pretty professional, in that they seem to be knowledgeable about the subject matter and carry on in a personable way.
The thing about 120 Sports however, is one main caveat—you're not really going to get any breaking news on the dot, sourced from the app. Most of the news seems to be reactionary, so if you want up to the second coverage look elsewhere, then come to 120 Sports afterwards. But considering 120 just launched and is managing to provide competitive talk-sports, it's a great start.
120 Sports is available to download for free for iOS in the iTunes App Store and for Android in the Google Play Store.