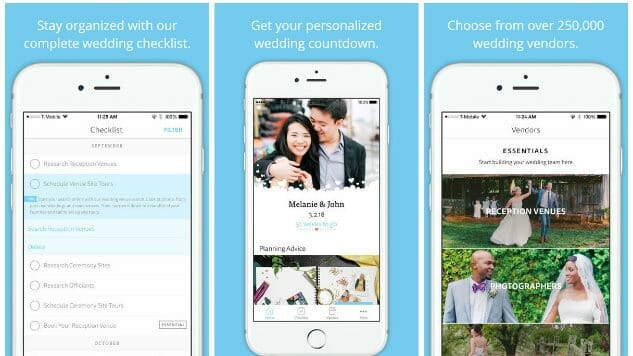 Your wedding should be one of the best days of your life, but that doesn't stop it from also being stressful. Planning and arranging things beforehand can take over your life for a while. Luckily, there are numerous apps out there to make things a little less awkward and a lot more enjoyable. We've taken a look at 10 of the best apps for wedding planning.
1. WeddingHappy (Free)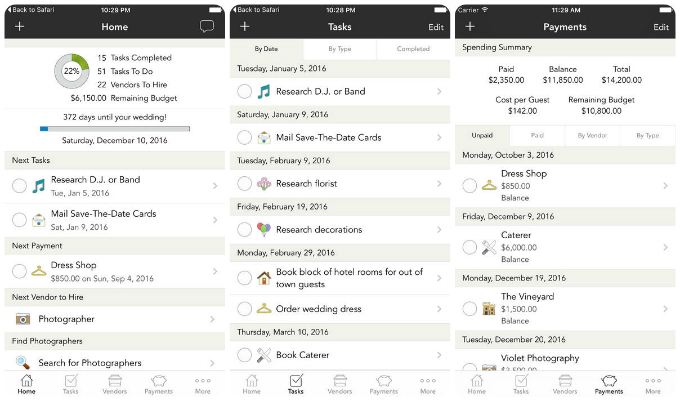 WeddingHappy is a smart wedding planning app. It's smart in that it asks for your anticipated wedding date then builds a customized schedule, along with a to-do checklist so you can work out exactly what needs to get done and by when. Alongside that is payment tracking, a spending summary, options for co-ordinating vendor contact details and the ability to sync with other users.
2. Tie The Knot (Free)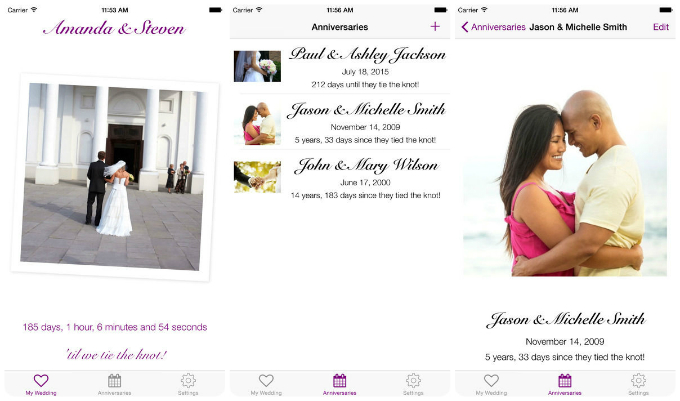 Tie The Knot is a tracker for the very excited. It'll keep an eye on just how many days are left until your wedding day, counting things down to the very hour, minute and second. Ok, so it's not immensely practical outside of an anniversary tracking section, but it's fun and sure to help make you even more excited for the big day.
3. iWedPlanner (Free)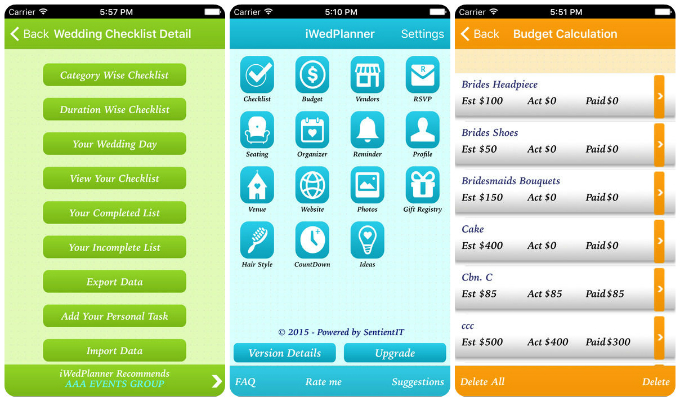 iWedPlanner hopes to cover all the wedding planning bases. There's a to-do list feature, keeping track of everything you need to do, you can also organize all your vendors in the app and take notes along the way. Want to keep track of the RSVPs? iWedPlanner will do that too, and there's even a seating arrangement.
4. Wedding Countdown (Free)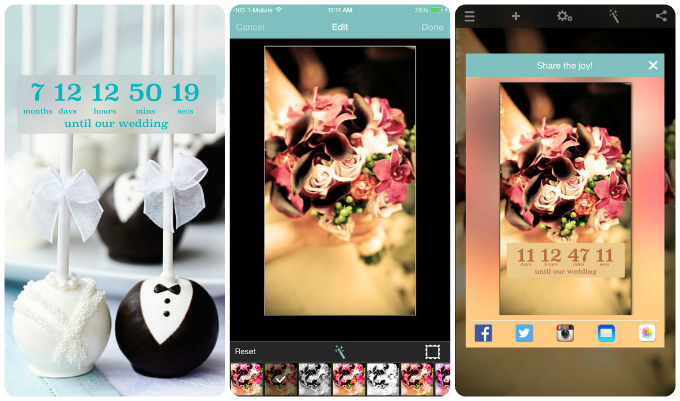 Wedding Countdown is a countdown tool with a difference. It'll keep track of how many more days, hours, minutes and seconds until your big day, but it also offers special units. Those special units can be things like heartbeats or kisses, for an extra sweet touch. You can personalize the experience with your choice of song, as well as by adding photos.
5. Table Plan (Free)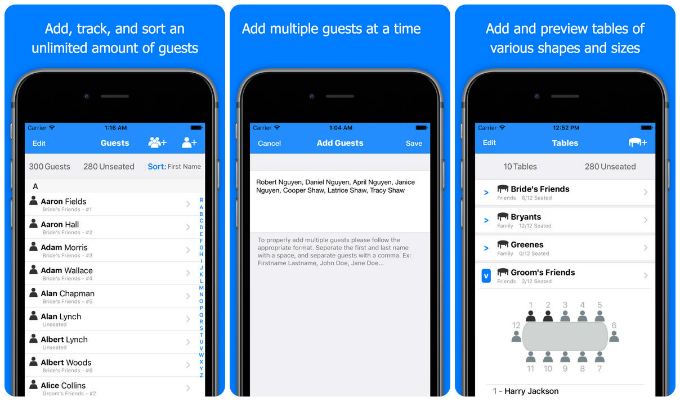 Table planning is a nightmare for those trying to keep all their guests happy. Table Plan simplifies the process a little by allowing you to easily add as many guests as you like before moving them around on screen. You can set different restrictions, thereby leaving the app to do it automatically if you want.
6. Wedding LookBook (Free)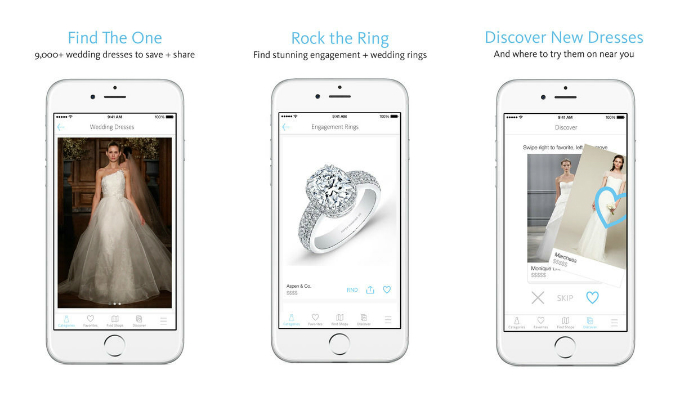 Trying to figure out what wedding dress you want? Wedding LookBook makes the process far easier. You can use it to search for the perfect dress, whether it's a ball gown or more modern style. Besides dresses, you can check out engagement rings and wedding bands, plus find the perfect attire for the bridesmaids and flower girls. All from the comfort of your couch.
7. Honeyfund Wedding Registry (Free)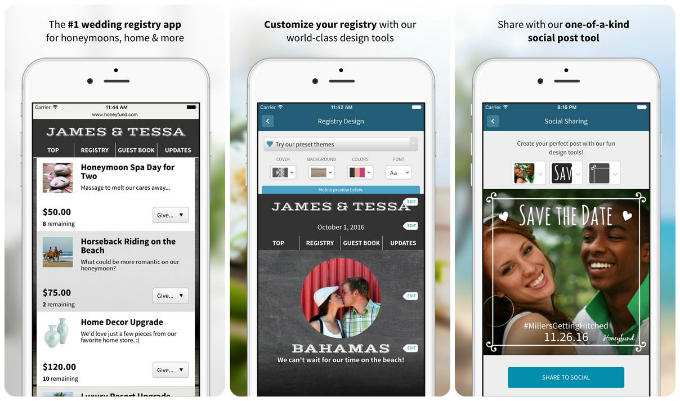 If you want to receive useful gifts, you need a wedding registry. Honeyfund is a universal one that makes it easy to add anything from the internet, or even register for money donations. There are plenty of customization options, ensuring it'll still feel like part of your magical day.
8. LadyMarry Wedding Planner (Free)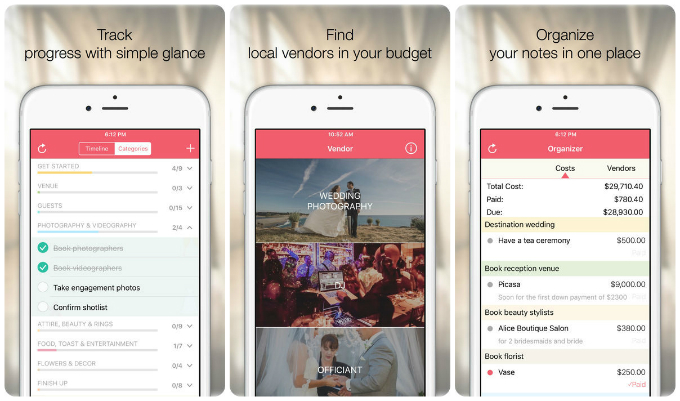 LadyMarry Wedding Planner offers a customizable wedding checklist to prepare you for the big day. It doesn't just offer a simple to-do list though, also providing you with relevant tips and tricks as you go along. With regular blogs and other resources, it's sure to help you keep on top of things. You can easily organize things with your wedding planner through the app, too.
9. Joy (Free)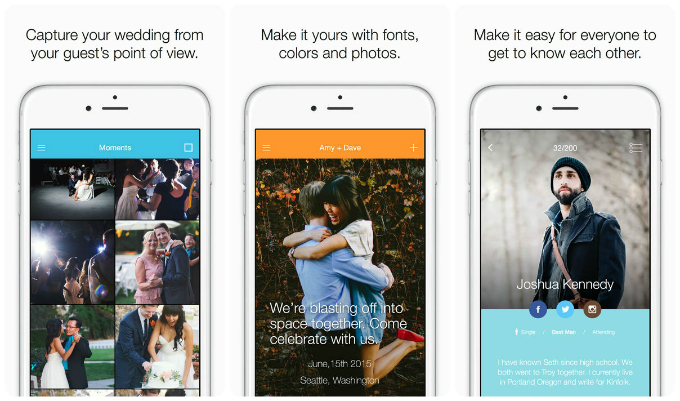 Joy does a little bit of everything, such as allowing you to arrange RSVPs with your guests. Its killer feature is enabling you to collect and share the photos that your guests have taken on the happy day. Working as a form of private social network, you can easily share images with anyone who uses the app or website. It's a great way of consolidating memories.
10. Wedding Planner by The Knot (Free)

Still not settled on one wedding planning app? Maybe consider Wedding Planner by The Knot. The app offers a personalized checklist of things to do, along with budgeting options. It really comes into its own with the ability to search through over 250,000 wedding vendors, before contacting them through the app. You can enjoy tours of potential wedding venues as well, along with gaining recommendations for flowers and dresses.