The Holiday season is upon us and those wintery nights that accompany it are perfect time to throw yourself into some arts and crafts projects. Whether it's making something out of papercraft, knitting or quilting a fantastic blanket, there are plenty of apps out there to advise you.
We've rounded up 10 of the best apps to get you started and fully prepared to embark on your crafting ideas.
1. Pinterest (Free)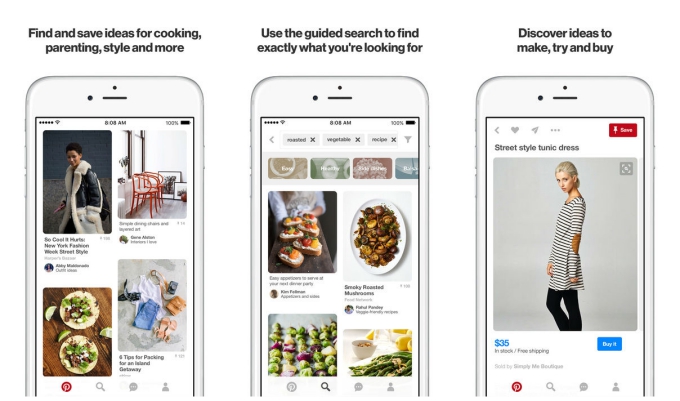 Pinterest is the ideal place to garner some inspiration for an arts project or two. The social networking app offers thousands of ideas for all kinds of different things. It's easy to save recipes, tips, style ideas, and many other projects, before sharing them with friends at a later date.
2. Snapguide (Free)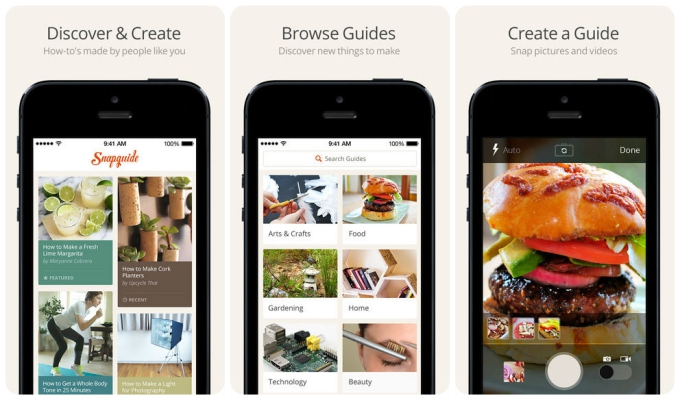 Knowing how best to create your new idea is a tricky process sometimes. Snapguide offers a wide selection of how-to guides. It covers recipes, DIY projects, fashion ideas, and life hacks, as well as crafting guides. You can easily create your own and share it with others, too, thanks to its stylish interface.
3. WikiHow (Free)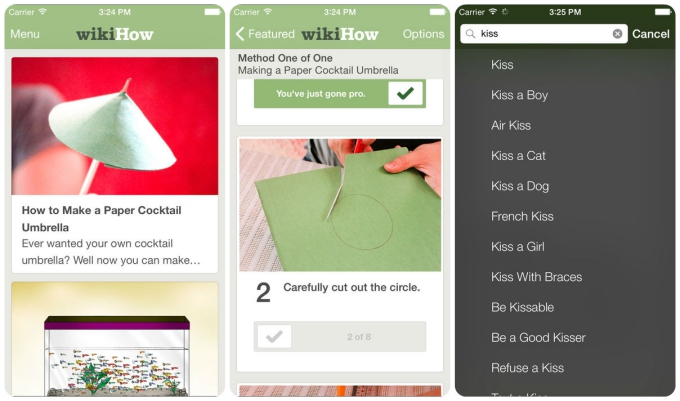 Working in a similar way to Snapguide, WikiHow offers an impressive 150,000+ how-to guides. You can learn how to do pretty much everything via this app, with featured articles for each day to further inspire you. While it's mostly DIY focused, there's still plenty of room for you to learn some cool tricks to tie into your craft projects.
4. Etsy (Free)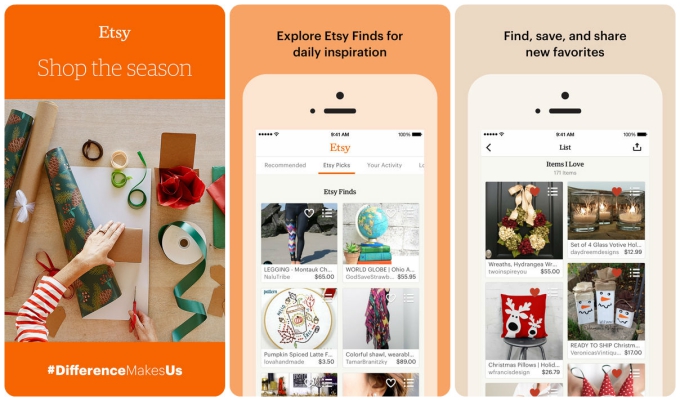 Want something hand crafted but don't want to make it yourself? Etsy is the place for you. The app offers a global marketplace of handmade and creative goods, providing you with perfect ideas for gifts. You can look out for handmade jewellery, artwork, or clothing, amongst many other things. You can even set up your own store if you feel so inclined.
5. Craftsy (Free)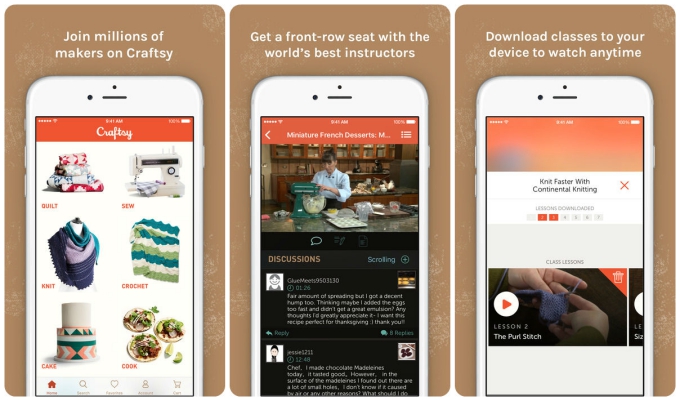 Craftsy offers many different online classes for teaching a multitude of different craft disciplines. It includes video classes for things such as quilting, sewing, knitting, cake decorating, and paper crafts, ensuring there's something for everyone's skill levels. You can easily interact and ask questions of your instructor and other crafters, plus you can rewatch later on too.
6. Creativebug (Free)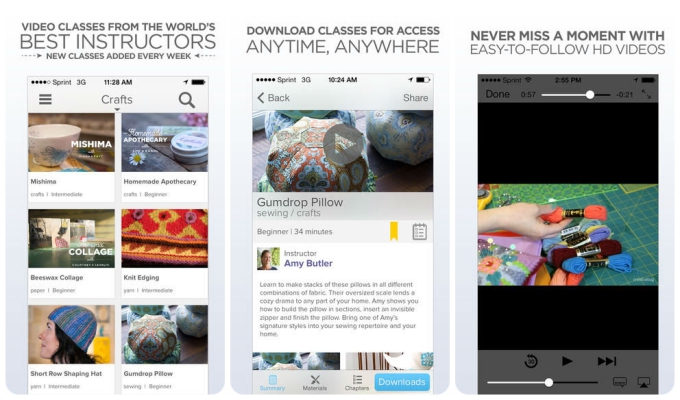 Another app offering plenty of video classes, Creativebug adds new ones every week. There's always something new to study and figure out. It caters for activities such as sewing, quilting, knitting, and jewellery making, amongst other things. All skill levels are catered for as well.
7. Knitting Buddy (Free)

Knitting Buddy is a tool for knitters and crocheters who get lost during their projects. The app makes it easy to track everything to do with their projects, such as count rows, time things, and even view knitting patterns on your iPhone or iPad. No longer do you have to worry about forgetting what row you were on because it's been a few days. Knitting Buddy will keep you on top of things.
8. CraftHub (Free)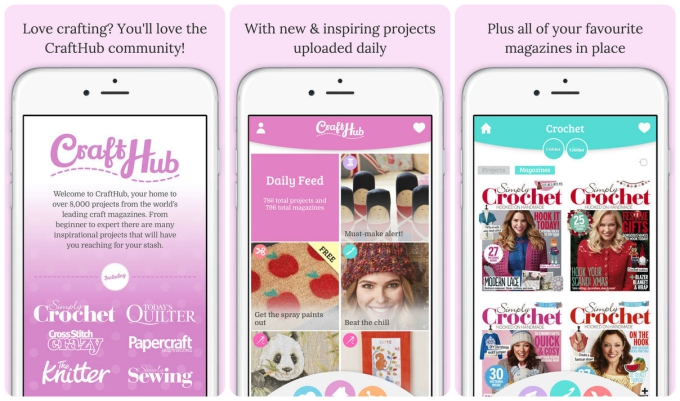 A crafting community, CraftHub offers hundreds of different project ideas, backed up by tips, guides, and some inspiration too. To get the most, you'll need to subscribe, but you gain plenty of insight and magazine features to browse through in exchange. New ideas are uploaded every day to keep you keen.
9. Quilting Tutorials (Free)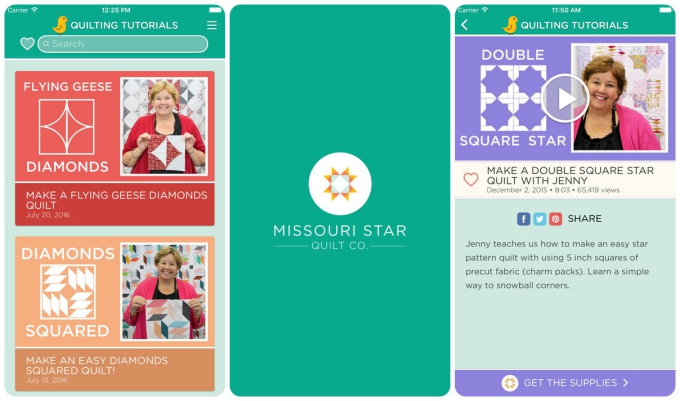 Specifically focused on quilting, Quilting Tutorials offers up hundreds of quilt patterns to accommodate various skill levels. Each tutorial video is conducted in a warm and friendly manner, ensuring you'll feel keen to learn more. Alongside that are daily deals for precept fabrics, ensuring this can be an all in one solution for the newbie quilter.
10. Foldify Zoo ($3.99)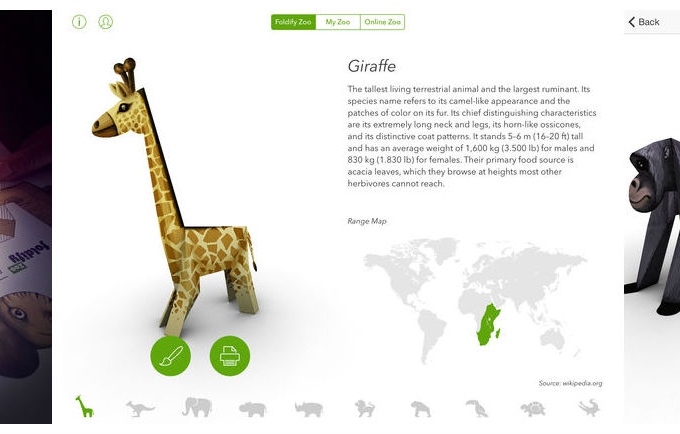 Want to make some great looking animals out of paper? Foldify Zoo makes the process look easy, allowing you to create dinosaurs, giraffes, and many other creatures, all from pieces of paper. You can view a realtime 3D preview, before printing them out for yourself via AirPrint. Templates are available, or you can freestyle it too. It's ideal for young and old.