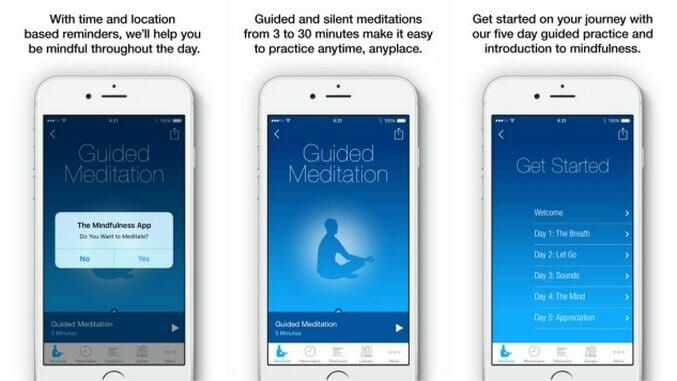 Whichever political side you were on, it's very likely that the last few weeks have been stressful. It's an important time to practice self care and work on feeling a little more relaxed and a lot more positive about life. Even if it might seem difficult right now.
While no app can solve everything in the world, there are some that can help provide coping mechanisms and better ways of dealing with whatever life throws at you. Here are 10 great apps for doing exactly that.
1. Headspace (Free)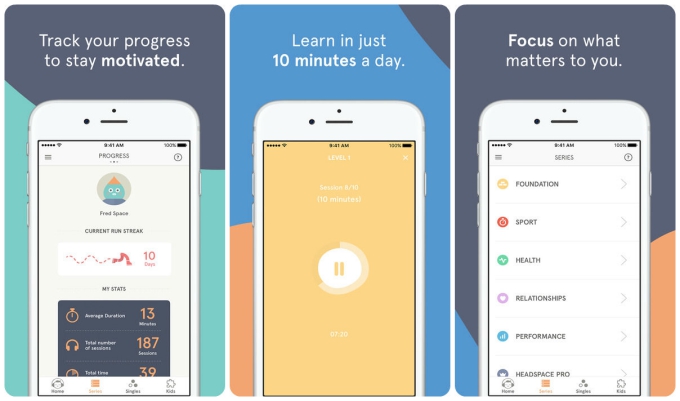 Backed by everyone's favorite Harry Potter actor, Emma Watson, Headspace supports its users through a series of guided meditations. It's all part of an effort to help one's self awareness through reinforcing a better sense of perspective. To get the full service, you need to subscribe, but the free app offers up part of a foundation course with 10 × 10 minute meditation exercises to help calm you.
2. Stop, Breathe & Think (Free)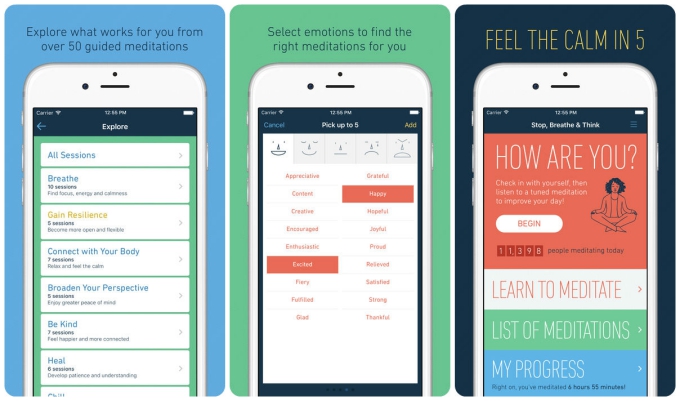 Just the app name is an important thing to remember when life is overwhelming. Stop, Breathe & Think goes further than that, however, providing over 50 tailored meditations for a variety of different situations. With a customizable meditation timer and the means in which to track your emotions, it's ideal for when you need to 'reset' your brain for a little while.
3. Calm (Free)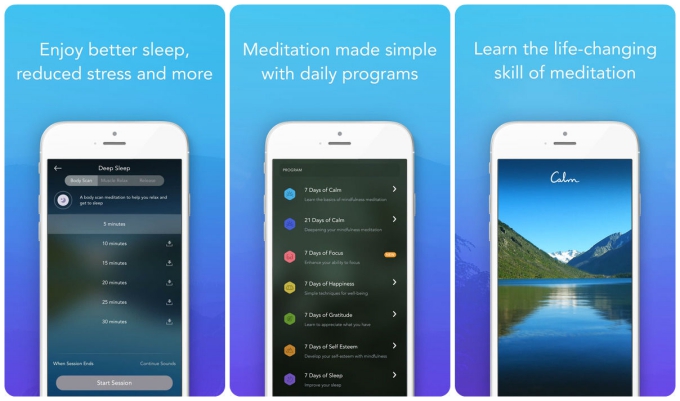 Calm provides unguided meditation sessions, as well as programs of between 7 and 21 days. It'll suit all your needs. Whether you want a quick fix or something more structured. Alongside that are dozens of calming sounds to fall asleep to, as well as serene scenes to gaze at.
4. Happify (Free)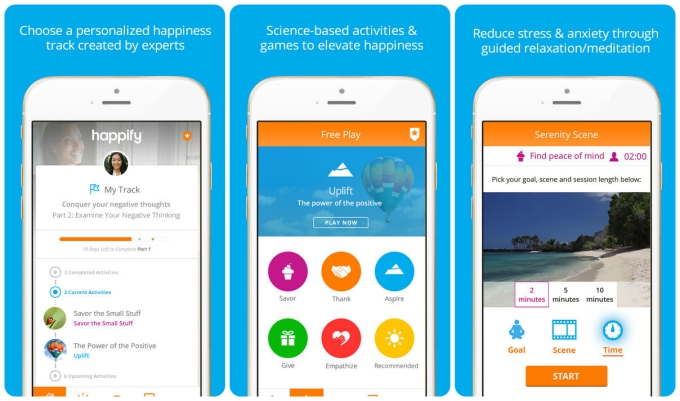 Happify works through treating happiness as a goal. It has you picking an aim such as to ignore negative thoughts, before guiding you through various activities to overcome that issue. A series of games and tasks help you retrain your brain, through an interface that'll make you feel like you're constantly working towards something.
5. Buddhify ($4.99)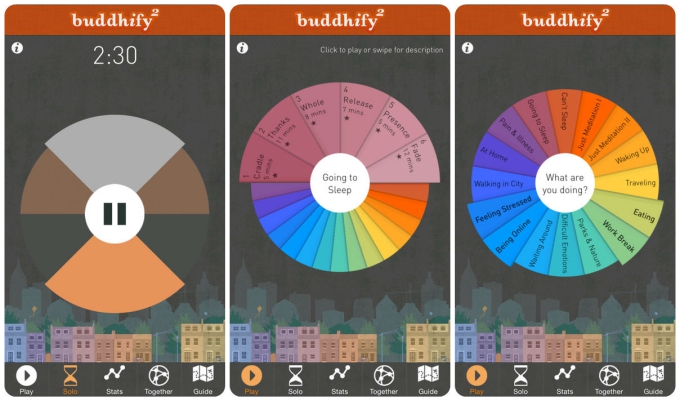 Skipping a subscription service in favor of a one-off fee, Buddhify provides users with over 11 hours of meditations to cater for 15 different parts of their day. Tracks range from 5 to 30 minutes with each being ideal for different scenarios, from soothing you on the daily commute to easing you to sleep at night.
6. The Mindfulness App (Free)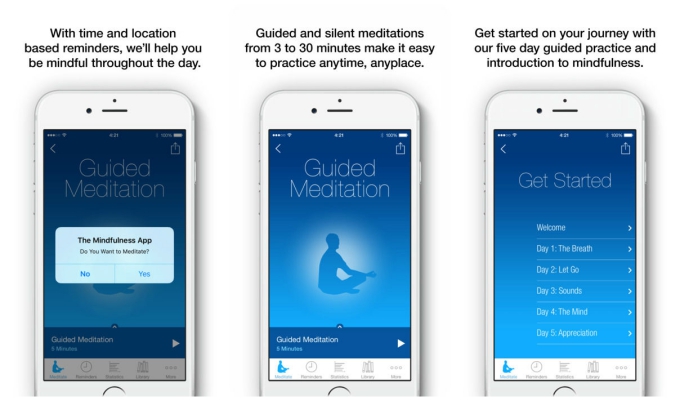 Starting you off with a 5 day guided practice and introduction to mindfulness, The Mindfulness App moves on to provide a range of meditations, each customizable for your needs. With an aim on teaching you to breathe correctly, as well as reduce stress in your life, it's a small moment of zen on your phone.
7. Omvana (Free)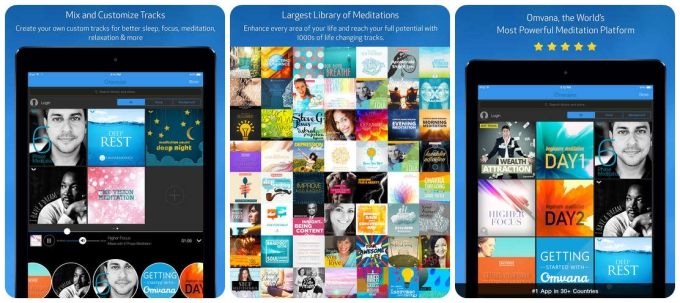 Omvana offers the usual bevy of different meditations to listen to. It also provides Apple Watch connectivity, simplifying the process immensely. Thousands of different tracks are available for you to listen to, ensuring there's something for every mood. You can create custom mixes of tracks too, giving you the perfect way to focus.
8. BoosterBuddy (Free)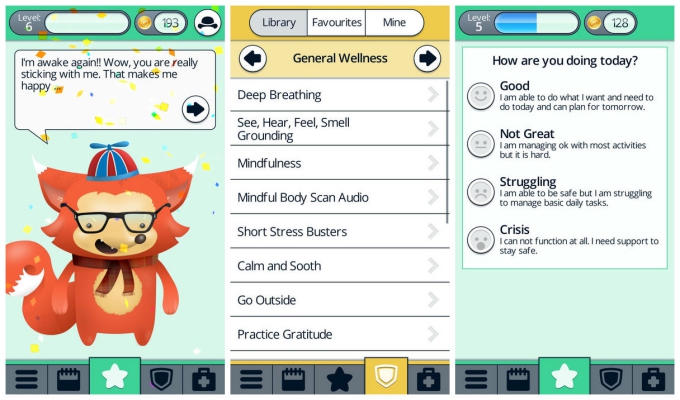 BoosterBuddy is aimed at teenagers and young adults, helping them develop coping skills at a key time in life. Its colourful approach and journalling options make it perfect for everyone. It's a great way of keeping track of how you're doing mentally, and how things like your medication and sleep patterns are affecting you.
9. Pacifica (Free)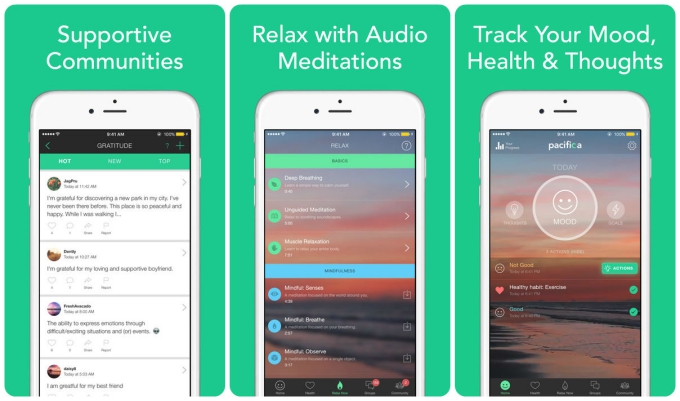 Pacifica provides a little bit of everything. It offers audio exercises that encourage deep breathing. It also comes with a mood tracker so you can keep one eye on how you're doing. It'll even allow you to record your thoughts, enabling you to learn how your distorted thinking patterns can contribute to your anxiety. Daily challenges provide some impetus to improving things.
10. HelloMind (Free)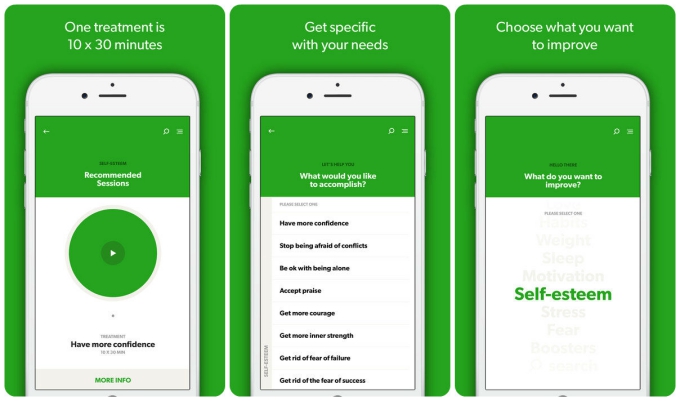 Offering a 30 day plan, HelloMind has you choosing a treatment of 10 sessions, all with an aim to help you change a habit. Whether it's dissuading a fear or removing a craving, HelloMind has a treatment for you. It uses a method called Result Driven Hypnosis to achieve it, and has a high success rate.