I still haven't come around to the idea of taking pictures of food. In certain areas (generally anywhere outside of the US) I like to see certain cultural elements regarding the culinary arts and learn a thing or two, but I don't really find anything riveting about a Five Guys burger. After using Foodie, I can see the appeal, and even though I probably won't be sharing my lunch anytime soon, I've enjoyed messing around with an app devoted entirely around meals.
So yes, Foodie is a camera app at its epicenter. You'll boot it up, and the camera will be staring you in the face. From the main menu you can opt to choose from your library of pictures to touch things up, or go straight for the lens and take some action shots. Don't expect a whole lot more than that, as Foodie isn't a full-blown social network—though it might be some day. What I've noticed is that the claim that these filters are specifically designed for food is pretty much on the mark.
There's a ton of lighting features that really allow for the colors on certain things to pop, and this is on top of all of the filters available. There's at least 26 as a base, and specifically target objects like coffee, juices, raw meat, pasta, and fruit.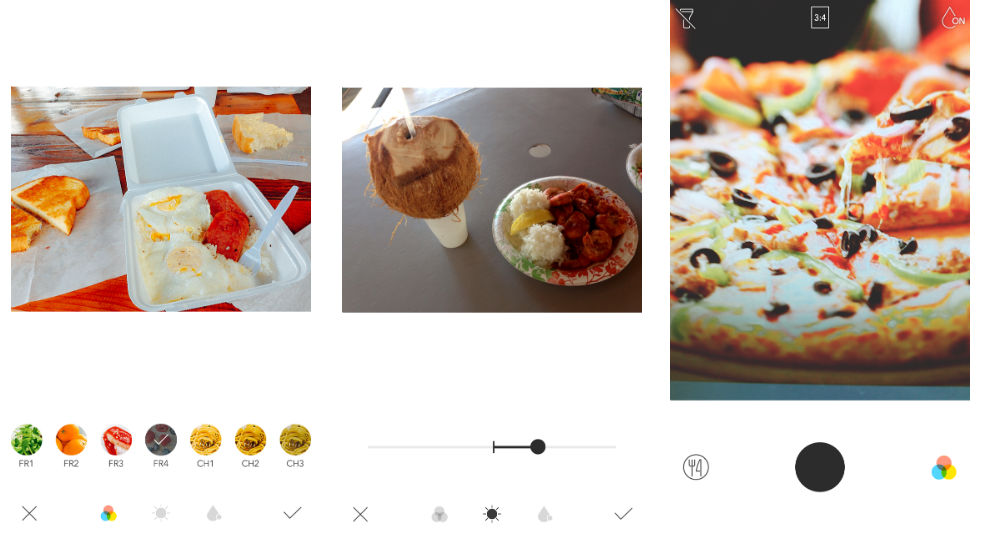 It's pretty detailed how far down the hole Foodie goes, and there's probably something for every type of eater, from the vegan to the carnivore inside all of us. After that, you can share it to Facebook, Instagram, Twitter, Talk, SMS, or of course, LINE, the organization that created the app in the first place.
It's a bit of a stretch to sell people on food-specific filters and an entire camera app that would get any play over the already established an entrenched Instagram, but Foodie is worth messing around with on major vacations or business trips. It doesn't have a spot on my home screen, but it's tucked away nicely in my travel folder.
Foodie can be downloaded for iOS for free in the iTunes App Store.