The 5 Coolest Features of the New Galaxy Note 7
Image courtesy of Drew Angerer / Getty Images
Tech
Lists
Galaxy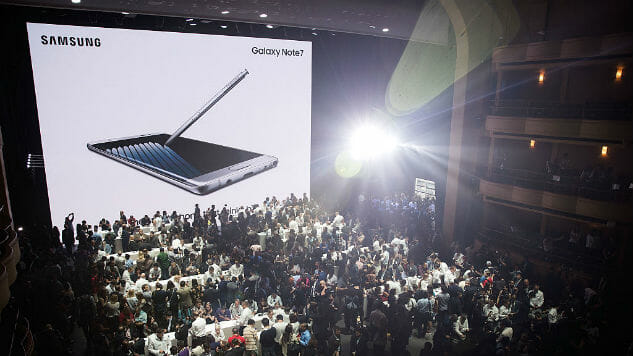 This morning, Samsung unveiled the Galaxy Note 7, the newest addition to its Note line of smartphones. And no; you didn't miss an entire year of Notes, they actually skipped the Note 6 altogether to catch it up to the Galaxy S7 numbering scheme.
So what's new here? Well quite a bit it turns out. Coming off the huge financial success of the Galaxy S7, Samsung seems to be headed back into the land of experimentation and technological innovation. So here are the five coolest features of the Galaxy Note 7:
1. Iris Scanner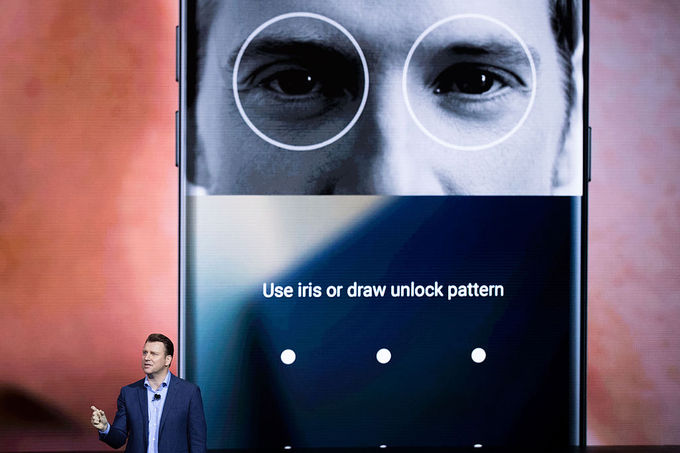 The Iris Scanner is a piece of tech we've been hearing about for a long time, connected to both the Galaxy Note 7 and even future iterations of the iPhone. It's finally here—though it looks like it's primarily used to just unlock your phone.
It's a good first step though and Samsung is saying that it is more secure than just a regular 'ol fingerprint scanner. So now if you really want to look like a weirdo in public, you can hold your phone right up to your face to unlock your phone because you're worried about security.
2. A Curved Display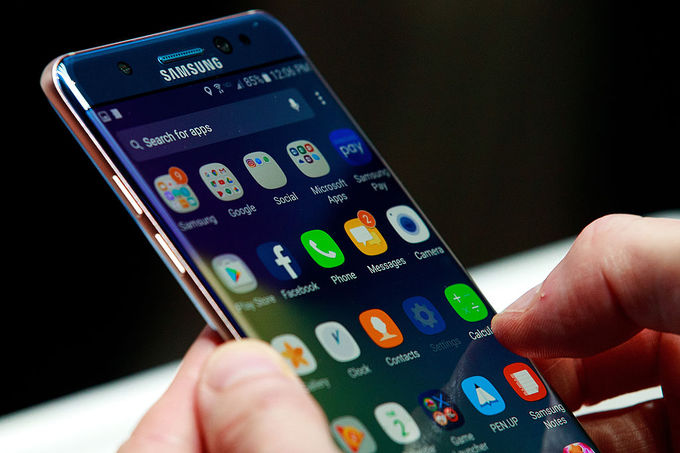 The curved display has been a mainstay of the Galaxy lineup for years now, but this is the first time the actual Note line has received it. Which, if for no other reason, is a nice simplification of having a Galaxy S7, a Galaxy S7 edge, a Galaxy S7 edge+, and a Note 7.
Samsung is simplifying it all a bit and just giving the Note this awesome display feature, which has been a hit from the beginning anyways. The screen itself is a 5.7-inch display, the same as last year's Note, and is of the Super AMOLED Quad-HD type.
3. Water Resistant and Expandable Storage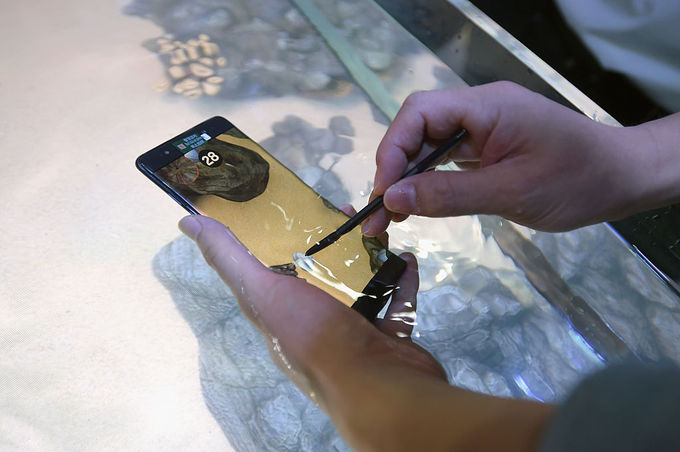 Image courtesy of Jason Kempin / Stringer.
After Samsung infamously backtracked on these features last year, the company is now reimplementing them into all of its smartphones again. It's no surprise though, since the Note 7 seems to be following a lot of the trends set by the Galaxy S7, but it's always nice to hear confirmed.
The Note 7 comes with two microSD slots, which can expand the 64GB base model of storage.
4. New S Pen Features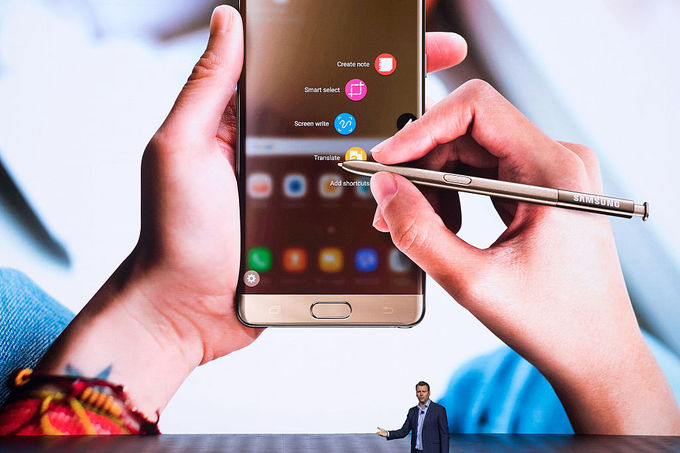 In many ways, the S Pen is always the star of the show with the Note series and each year, Samsung keeps attempting to make its S Pen stylus more useful. This year, not only is it now water resistant, it also has a couple of cool new software features.
First off, you've got a few new options in your Air Commands: Translate and Magnify. Magnify is pretty straightforward and Translate uses Google Translate tech which translates word-by-word. Then you've also got the new GIF, which apparently lets you select part of a video and magically turn it into the internet's favorite kind of photo.
Other than that, Samsung is also saying that the S Pen is more accurate than ever, with 4,096 levels of pressure sensitivity, which happens to be twice as many as the Note 5's S Pen.
5. Updated Software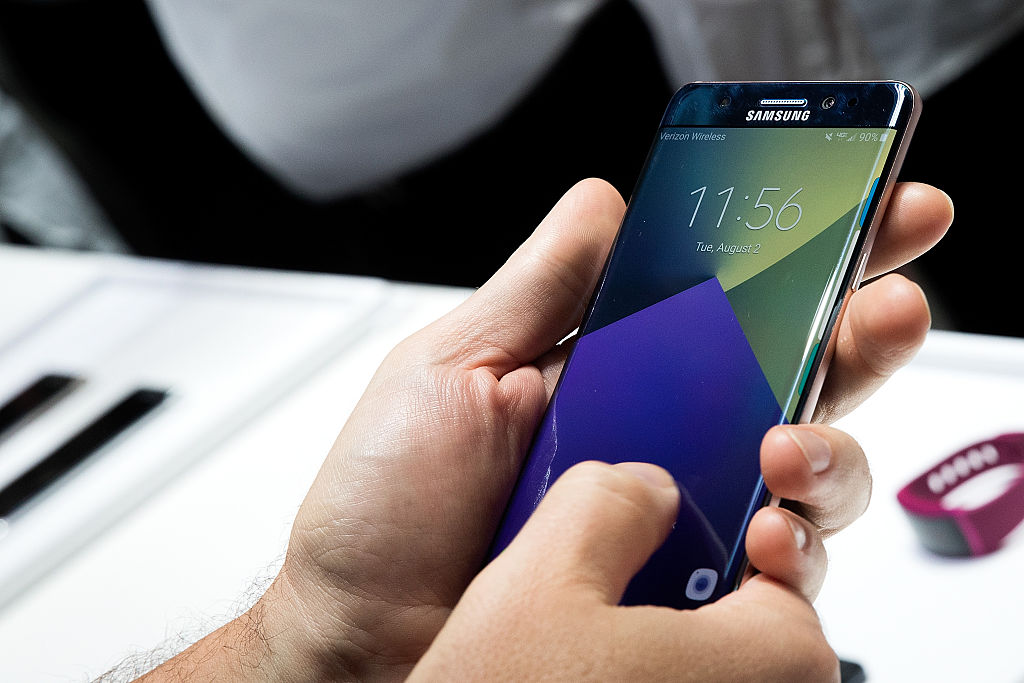 As Samsung usually does from year to year, the software on the Note 7 has received a fresh coat of paint. I'll probably always prefer just stock Android, but there's no question that Samsung's Android skin keeps getting better and better.
There were no huge software features (outside of the aforementioned S Pen stuff), but in general everything looks a big cleaner and a bit more modern.