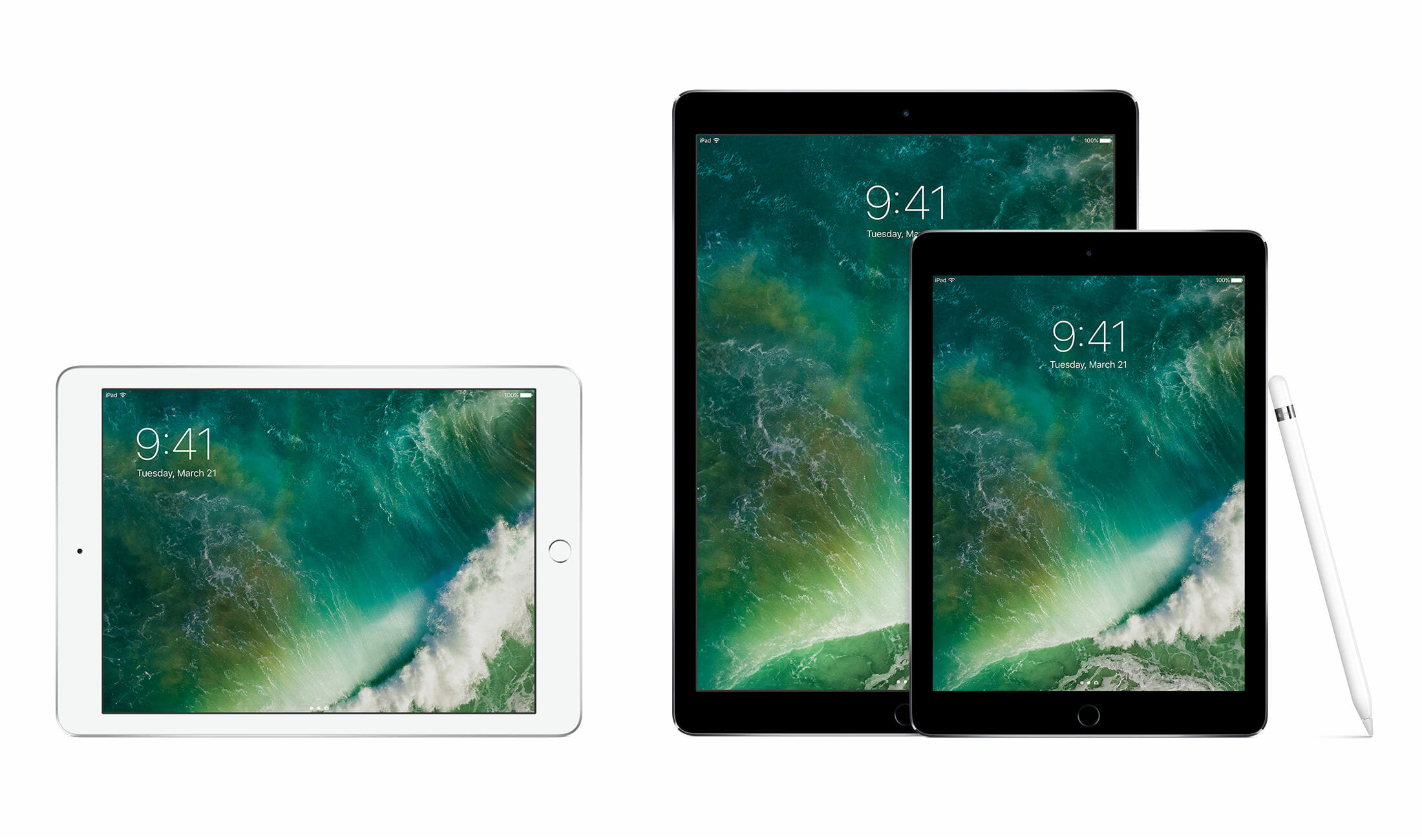 It's no secret that tablet sales and interest in the form factor have been plunging in the past couple of years. The iPad is really the only product that has maintained some momentum over the years, thanks to Apple's constant updating and support for the line.
Just last week, Apple announced a brand new iPad (simply called "the new iPad"), that fills out their lineup of products. While it's a great addition, it has admittedly made choosing between the different models a bit more confusing.
So if you see someone trying to sell you an iPad Air 2 or an iPad mini 3, don't go for it. We break down the important things to consider when choosing between the four available iPad models—starting with size.
Sizes

As of now, you've got four current iPad models to choose from. You've got the 7.9-inch iPad mini 4, the 9.7-inch new iPad, the 9.7-inch iPad Pro, and then 12.9-inch iPad Pro. The 9.7-inch models are the traditional iPad size, which is really where everyone should start when choosing an iPad.
The iPad mini 4 and the larger iPad Pro are really situation-specific use cases. Want a small, light tablet primarily for browsing social media and playing games in bed? That's the iPad mini 4. Want something that can actually replace a laptop in terms of screen real estate, but can still be used as a tablet if you really need it to? That's the 12.9-inch iPad Pro.
So unless you fit into one of those aforementioned use cases, you'll really be deciding between the new 9.7-inch iPad and the 9.7-inch iPad Pro. The Pro is actually both thinner and lighter than the iPad, in addition to all the features and we'll mention later. So if you're looking for the absolute best in terms of industrial design and mobility at this size, go with the 9.7-inch iPad Pro.
For many though, the new 9.7-inch iPad will be the go-to choice, especially in the following category.
Price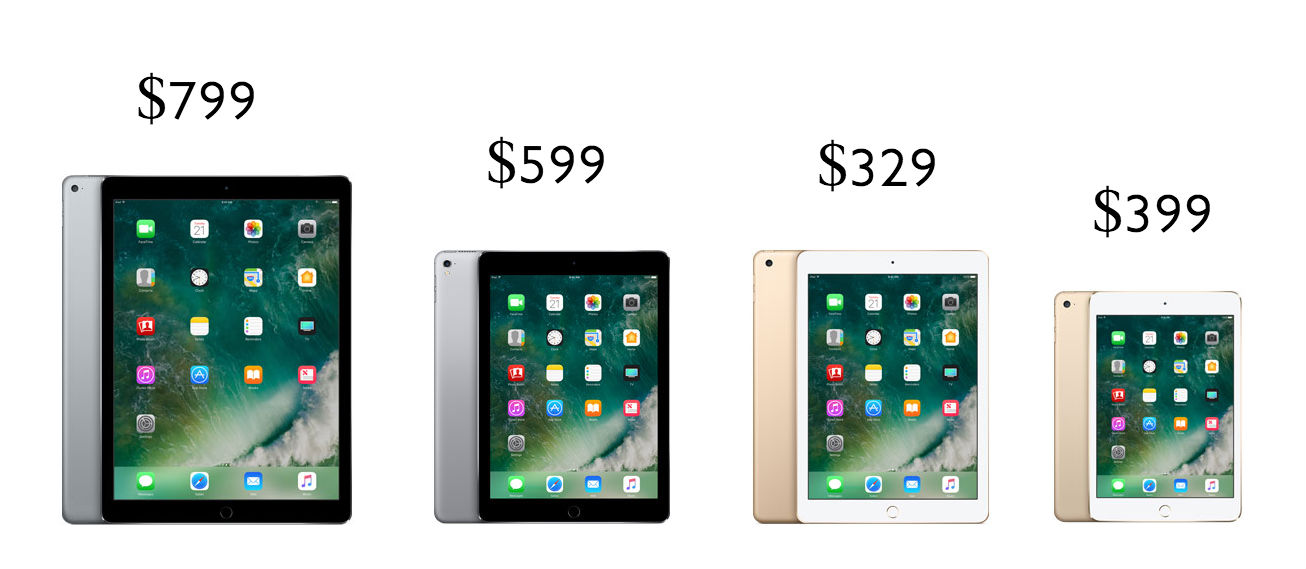 When Apple off-handedly announced the new iPad last week, it shocked the market with its highly discounted price. At just $329, the new iPad is the single cheapest iPad Apple has ever sold, which is a pretty big deal considering that it's a full-size iPad.
At $70 cheaper than the iPad mini 4, it makes it really hard to recommend that smaller iPad. It's likely that we'll be getting a the iPad mini 5 late this year, which will likely get a price cut as well. It should be noted that there a number of places online where you can get the iPad mini 4 for as little as $299, which makes it a bit better of a deal.
On the iPad Pro front, you've got the 9.7-inch iPad Pro starting at $599 and the 12.9-inch iPad Pro starting at $799. The prices of both were cut back in September of 2016, and the 9.7-inch iPad Pro just got reduced by $100 as well. There's no doubt that both are expensive models for tablets, especially considering the fact that they do not come with the $99 Apple Pencil and $149 Smart Keyboard accessories.
Price is always going to be a personal factor, but it's hard to ignore the new $329 iPad. An extra $270 for the same-sized iPad Pro is a pretty huge gap, even considering the following differences in specs and features.
Specs & Features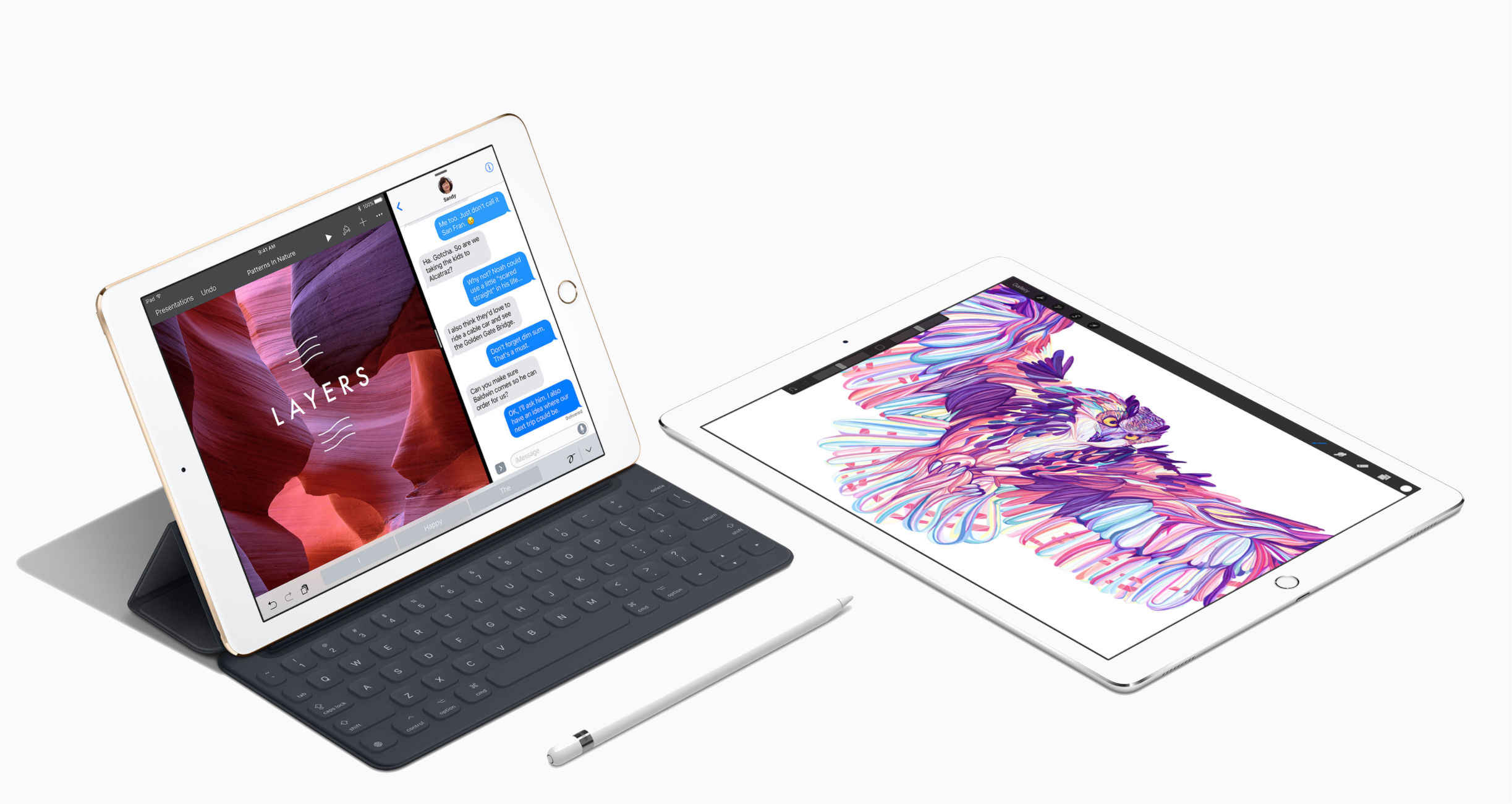 So why is the new iPad only $329? There has to be some kind of catch right? Not really, though there are a few places where Apple definitely cut corners. The two biggest are in the display, but not in its resolution of color gamut. The new iPad doesn't have a fully-laminated display—nor does it have antireflective coating. These are features that have been standard in tablets for years now, though until we get our hands on the product, we won't know for sure if Apple found a way to reengineer the technology to make a workaround solution.
Despite the new iPad's affordable price point, not all of these iPads are made with the same features. When it comes to features, the hardest purchase to justify is the iPad mini 4, which does not support multitasking and has an older A8 processor. With that being said, it does have the best display with its 2048 × 1536 resolution, which comes in at an impressive 326 pixels per inch.
The 9.7-inch iPad Pro is the absolute best iPad you can get when it comes to specs and features. Like the 12.9-inch iPad Pro, it has the same speedy A9X processor, supports the Apple Pencil & Smart Keyboard, and has four speakers for great audio. The areas where the smaller iPad Pro get enhancements are in the camera. You've got a better 12-megapixel camera on the back, as well as the True Tone flash. It also has an upgraded FaceTime camera and has support for Live Photos. Lastly, the 9.7-inch iPad Pro has some enhanced video features, including 4K video recording, better corrective video stabilization, and better slo-mo video support.
When it comes down to it, the camera features probably aren't deal-breakers when it comes to iPads for most people. The most significant differences in terms of features here comes down to multitasking. If you plan on using your iPad for actual work, the 9.7-inch iPad Pro really is the way to go (also, if Rose Gold is your favorite color).
Verdict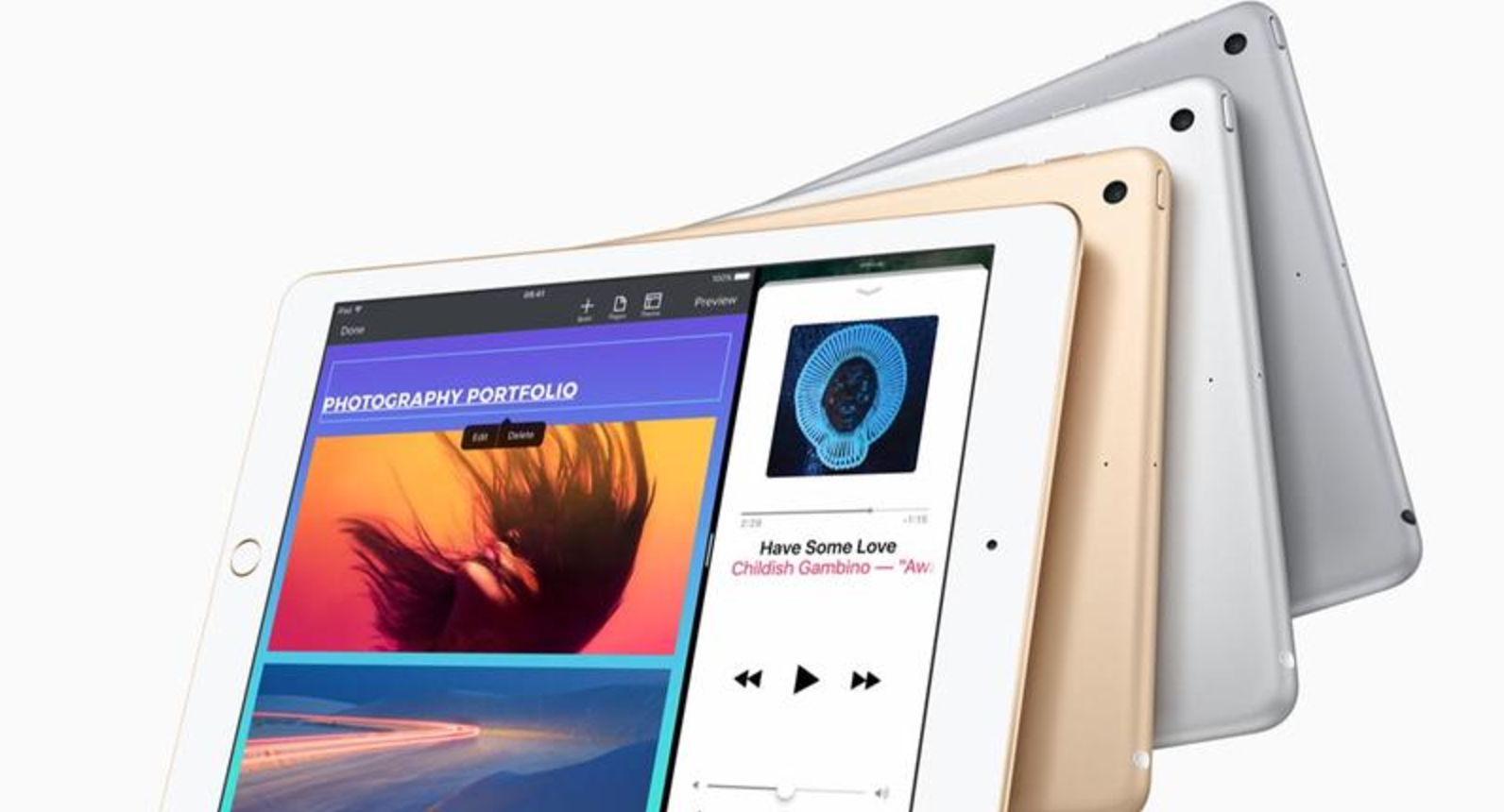 When it comes down to it, you really should be thinking about either the new 9.7-inch iPad or the 9.7-inch iPad Pro. They are the two newest models and offer the best bang for your buck. If price is your biggest concern, the new iPad is absolutely the best deal. It's got nearly all the features you'd expect from an iPad at a price that is still unbelievably low. Take advantage of the fact that Apple is a little bit nervous about its iPad sales.
If you want all the best features, grab the 9.7-inch iPad Pro. It's got the highest specs and offers everything you need to transform your iPad into a productivity machine. Because of the high price and unwieldy size, the 12.9-inch iPad Pro can really only be recommended for those looking for a complete laptop replacement in the iOS format.
Right now, the iPad mini 4 is looking awfully overpriced. It's still a great tablet, but if you're wanting a smaller tablet, we'd recommend waiting until later this year when a new model comes out.