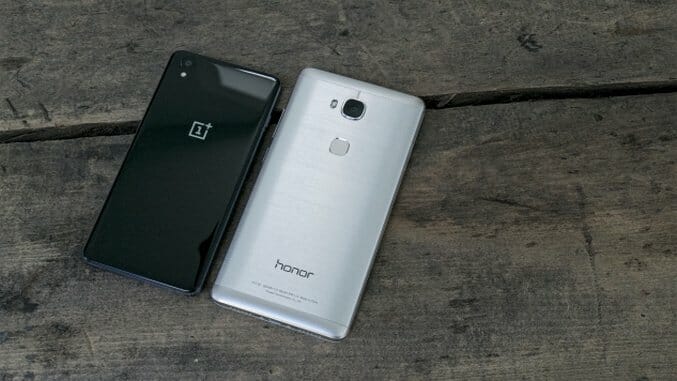 Budget phones have been making huge waves in the last few years. No longer the offshoots of more premium flagships, phones that only put a small dent in your wallet now come with build qualities far beyond their price tags and fewer caveats than ever.
Two of the best budget phones to come out in the last 12 months are the OnePlus X and Huawei's Honor 5X. Both feature premium materials, impressive displays and solid performance. Each is a clear value win when compared to higher-priced phones like the HTC One A9, but how do they fare when stacked against one another?
Build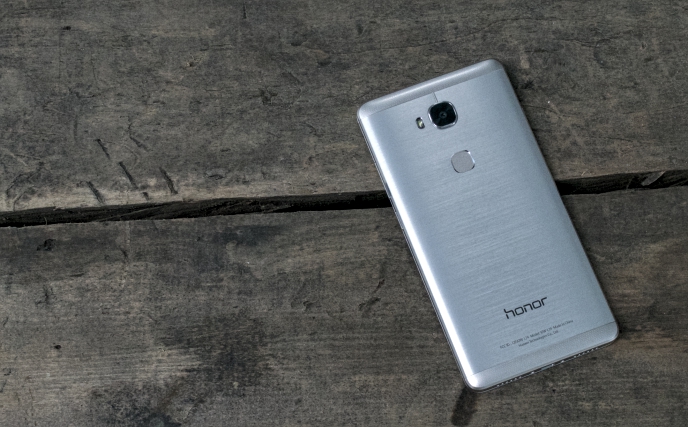 Both the OnePlus X and Honor 5X feature builds that feel beyond their miniscule price tags, featuring aluminum and glass constructions. When placing the two next to one another, though, the OPX's glass makeup and aluminum band feels far superior to the Honor 5X. While Huawei's phone is solidly built, the brushed aluminum back panel shows its lower quality when compared to higher end phones, and the strip of plastic that joins the glass front and aluminum back creates an obvious seam that is not ideal. In contrast, the OPX's construction is tight and compact, with the grooved aluminum band that connects the two glass panels enhancing the feel and giving a dash of premium flair.
Each phone feels good in the hand, and any advantage either direction comes down to personal preference. I prefer the OPX's glass to the aluminum of the Honor 5X, but OnePlus' choice to use glass does mean the phone is extremely slippery and fingerprint prone. It's a shame, given that it's a handsome device that is wonderful to hold sans case or skin, but the fact is you can't hold the device for very long before it gets grimy. Huawei's budget phone does not suffer a similar fate. The Honor 5X is particularly good at hiding fingerprints, both on the aluminum back and glass front (which is white in our review unit). It's also easier to hold and feels durable enough to inspire confidence in carrying without protection.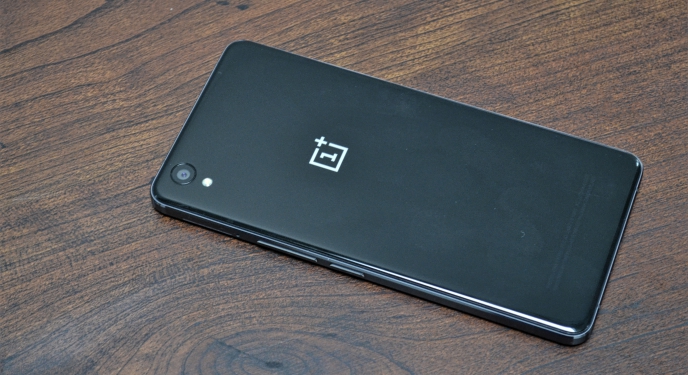 The Honor 5X also has one important feature the OnePlus X lacks: a fingerprint scanner. Though not the blazing workhorse found on the Nexus 6P, the 5X's scanner is accurate and speedy enough to replace most standard lock systems. It's impressive that, for a phone in this price range, Huawei was able to include a fingerprint scanner on par with the HTC One A9.
It's tough to give an edge to either phone in the hardware build category. If I were deciding purely on premium feel in the price range, the OnePlus X is the clear winner, but it's outrageous slipperiness and susceptibility to fingerprints knocks it down a few pegs. On the other end, when compared directly with the Honor 5X, it's clear OnePlus' device is made with higher quality materials and it outshines Huawei's phone so completely that it makes the Honor 5X appear it's price tag, when usually it looks and feels like a device worth more than $200.
Winner: OnePlus X

Display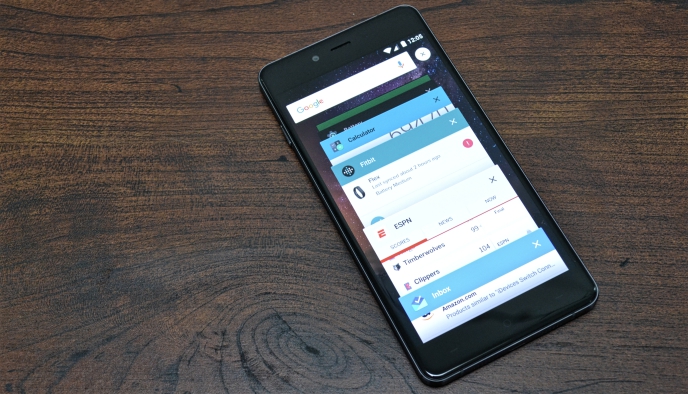 There are several differences between the Honor 5X and OnePlus X when considering displays. The first is size. Huawei opted for a 5.5-inch screen on its budget device, whereas OnePlus chose to address the corner of the smartphone market still itching for a smaller, more manageable device. The OnePlus X still has a 5.0-inch screen, but it's packaged in such a slim and compact way that it feels measurably smaller than it actually is, and next to the Honor 5X it's downright demure.
The second factor to consider is that OnePlus' decided on an AMOLED panel, but Huawei chose to utilize IPS LCD technology. While the Honor 5X's screen is fine enough for everyday use and most tasks, when stacked against the OnePlus X, the difference in vibrancy is apparent. Colors are far more vivid, unsurprisingly so, on the X's AMOLED panel versus the 5X's LCD, which makes near everything, from email to gaming, more impressive. The two screens also have a difference in PPI (441 to 401) but it was negligible to my eye. Both phones feature 1080P Full HD resolutions, so there is nary a distinction in sharpness.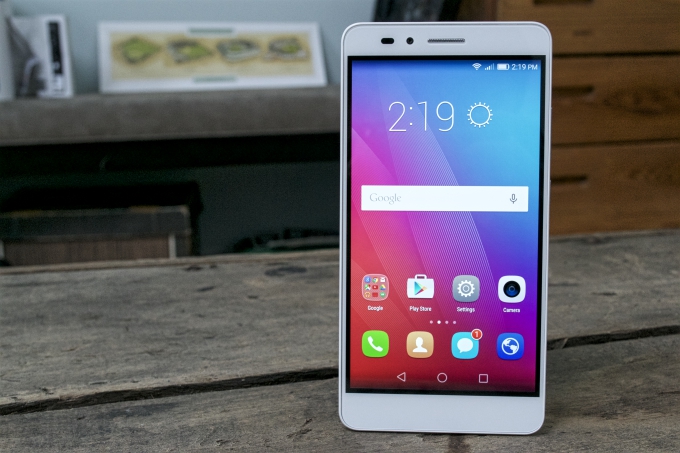 The decision comes down to the first two factors, size and AMOLED vs. IPS. The larger size of the 5X makes it better for videos, gaming and productivity, but the OnePlus X's AMOLED display is richer and makes content pop. While I almost always lean toward larger screens, AMOLED is the clear star here and it gives the edge once again to OnePlus.
Winner: OnePlus X
Software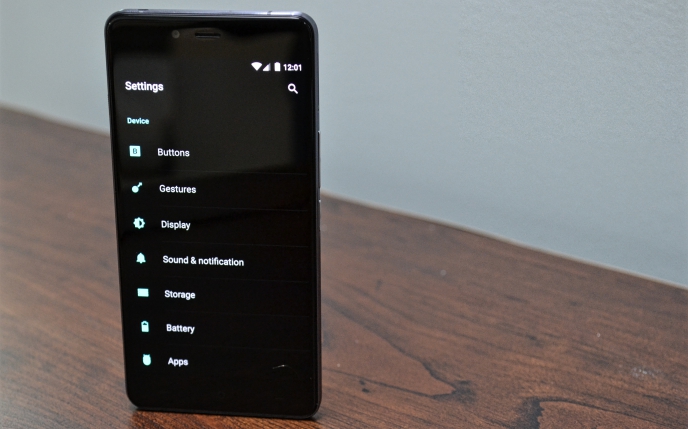 The first two categories were hotly contested and, really, I could easily choose the Honor 5X or the OnePlus X on both build and screen any day of the week. Software is a different story. There is no doubt that OnePlus' OxygenOS is, in every way, superior to Huawei's Emotion UI.
The former takes the best aspects of Android and enhances them, offering numerous customizations like gestures, the ability to choose on-screen or capacitive buttons and more. OxygenOS also includes a visual look nearly identical to stock Android, meaning it is one of the most sophisticated and well-designed operating systems on the market. The latter takes nearly every aspect of the base operating system and hides it in favor of a look and feel far closer to iOS, but lacking the elegance and simplicity.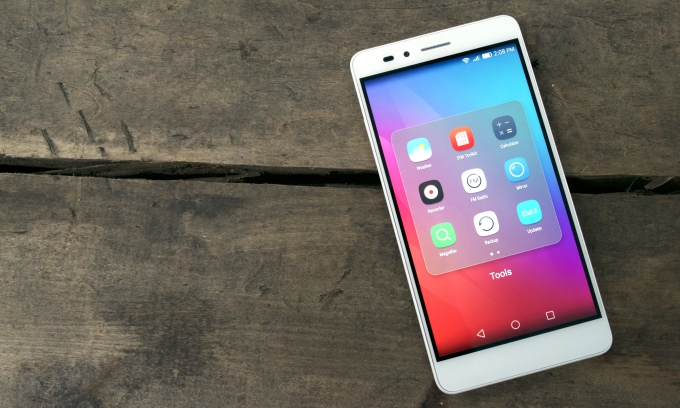 It is simply no contest. Even though Emotion UI is built on Android, and thus includes widgets and the freedom to install a custom launcher, those fixes are only stop-gaps at best. Even when you've installed a custom launcher on the Honor 5X, you're left with the poor, iOS-style notification panel and cartoony visual flair of Huawei's custom software.
Performance on both phones is essentially equal. The OnePlus X ships with a Snapdragon 801, Adreno 330 GPU and 3GB of RAM. Huawei's Honor 5X packs a Snapdragon 616, Adreno 405 GPU and 2GB of RAM. The extra RAM on the OnePlus X may help with multitasking and overall speediness, but in my side-by-side testing, both phones handled everyday tasks fluidly, and saw occasional stumbles with heavier applications. There is only 16GB of internal storage on each, a disappointment, but both have a microSD card slot to expand up to 128GB.
Despite equal performance, the experience using OxygenOS versus Emotion UI is night and day. For that reason, OnePlus X is a clear winner here.
Winner: OnePlus X

Value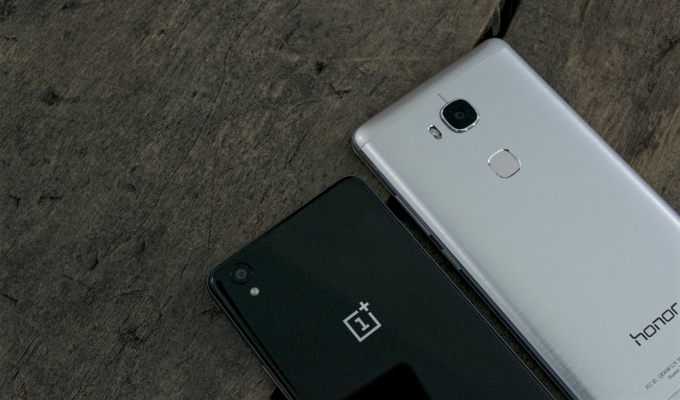 Of course, when it comes to budget phones, the biggest question is how good a deal you're really getting. That's the area that has become so impressive with budget devices in the last few years, the tradeoffs are getting smaller and more manageable, while the hardware and features are continually improving. Both the OnePlus X and Honor 5X are proof of that trend. Each offers a solid build, good display and commendable performance for incredible prices. The OnePlus X, which you can now buy invite-free, is available for $249 whereas the Honor 5X comes in at $199.
For most, the $50 difference is not substantial, making each phone a stellar buy. It is important to consider the OnePlus X's poor LTE support, which primarily affects T-Mobile and AT&T customers. It was not an issue during my time with the phone, but if you're data hog, the lack of support for LTE bands 12 and 17 is a huge factor.
Another category to consider, that didn't warrant its own section, is battery life. There is a substantial difference in battery size, 2,525 mAh on the OnePlus X and 3,000 on the Honor 5X. I've had no trouble getting through a full day of general use on the 5X, but during my review period with the OnePlus X, it occasionally struggled to make it into the evening hours.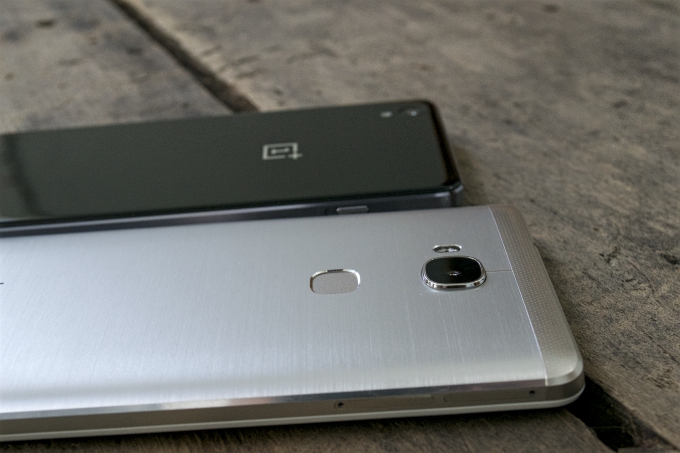 The final consideration to make, again that didn't warrant it's own section, is camera quality. Neither camera will blow you away, and I haven't had the opportunity to really put the Honor 5X's through a full testing to make any definitive judgement here, but my initial results give the 5X a slight edge. The specifications are nearly identical and though the phones will not give incredible quality, in general detail is good, color reproduction fairly accurate (more so on the 5X) and, with proper lighting, you can achieve some commendable shots. When the sun goes down, the situation gets expectedly dicey with both phones failing to deliver anything truly promising.
When taking in all the factors, from build quality to software, both phones make a legitimate case to be considered in your next round of smartphone shopping. The biggest delineation is the software, an area where OnePlus shines and Huawei falters mightily. If there was a bigger discrepancy in price, the Honor 5X might have a shot, but at only $50 more, the quality you get from the OnePlus X makes it a great value and the best budget smartphone you can buy.
Winner: OnePlus X

Overall Winner: