The Best Apps for Finding Restaurants, Making Reservations and Meeting Dietary Needs
Photo by Shutterstock
Tech
Features
Restaurant Apps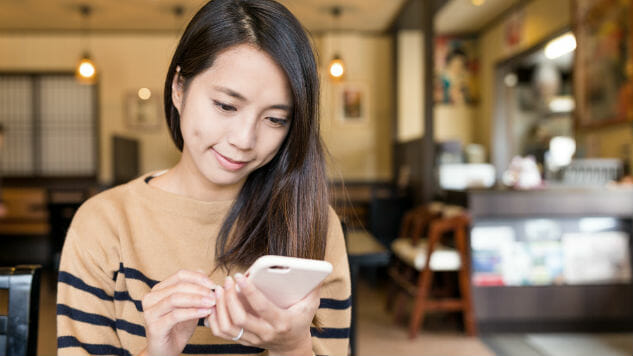 Before apps decided to steal my thunder, I was once used something I called the casual dining rolodex. While I'm not one to frequent expensive establishments on a regular basis, I love checking out local eateries, and my general rule is to go to a new place at least once a month.
Apps have made that a whole lot easier, so here are a few good ones that might help you either get cheaper eats or locate better places to spend your time and cash.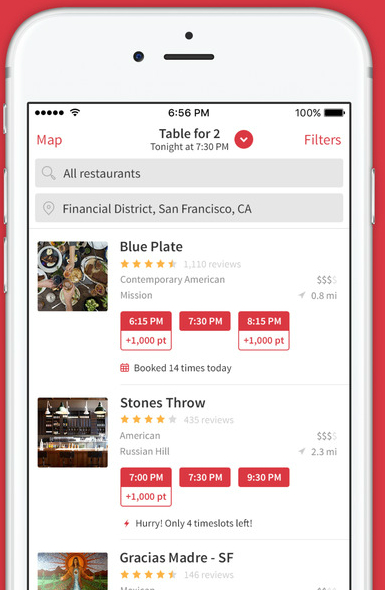 Best Reservation app: Open Table
Runner Up: Resy
At first I was skeptical of the idea of using an app to reserve tables, but I haven't had one problem yet from an establishment that's supported it. Yes—OpenTable's main function is to reserve seating, a simple feature that it's honed for several years now.
While it's not the best place to search for establishments (and the reward system is almost non-existent), its main purpose is sound, and its client base has been growing month over month. In other words, you don't need to worry about missing out and the reservation process is pretty painless once all of your info is filled out, as it ultimately just takes a few taps/clicks to confirm.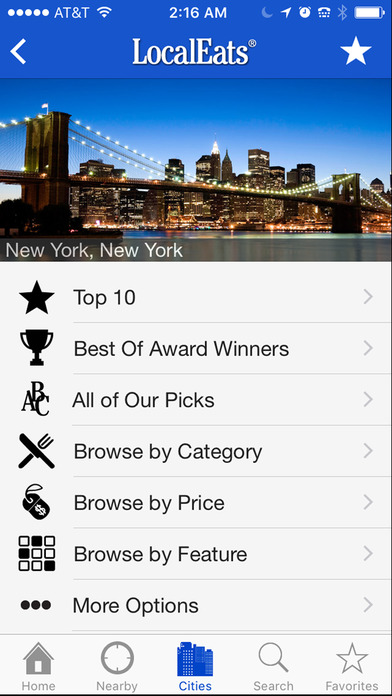 Best Local app: LocalEats
Runner Up: Zomato
Smaller places have a tendency to fall on the wayside when you have so many "featured" places by way of paid advertising and thousands of reviews in the monolithic apps, so focusing on local joints is something I gravitated towards in recent years. LocalEats is one of the best for the job, as it showcases award winning locations, as well as general curated picks and local listings.
What's great about LocalEats is that while it might not have the biggest database it runs like a fine-toothed comb, showing you types of food that won a specific award, which acts as an instant recommendation within its recommendations. It's sort of a middle ground and a mix between multiple competitors, and worth checking out.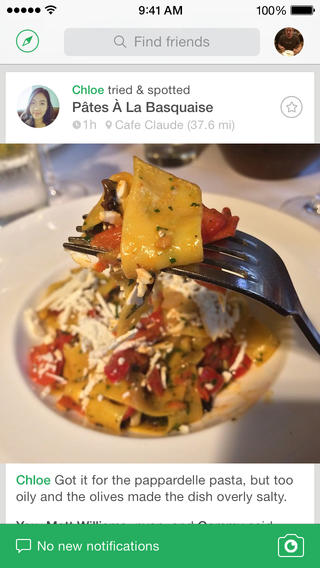 Best Interface: Foodspotting
Runner Up: Zagat
Foodspotting might have had functionality and compatibility issues in the past, but as a rule it's worth flipping through just to see pictures of the food you might be eating. A social network-esque comments system also keeps you more in tune with the quality of the dishes themselves, as opposed to getting lost in a sea of 1,000 photos of the outside of the building.
Most of its features outside of taking centered pictures of food and browsing through said selection are limited, but again, this is another opportunity to jump into a laser-focused world of food.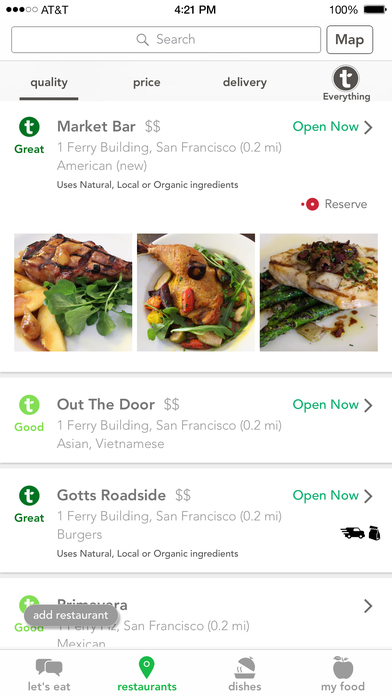 Best Dietary Needs app: Tasteful
Runner Up: HappyCow
After being vegetarian for a year, I kind of learned what to watch out for (chicken broth in rice is one of many obscure things I inquire about), and apps have been monumental in facilitating that need. Tasteful works for pretty much any diet, including gluten free and dairy restrictions, a boon for those of you who don't just prefer to avoid certain foods, but must due to health concerns.
Most of its features are muted, as there's an option to search for local places and view a few pictures of the food, but it gets the job done in terms of actually pointing you in the right direction. Use Tasteful when minor search options in bigger apps fail to actually provide helpful suggestions.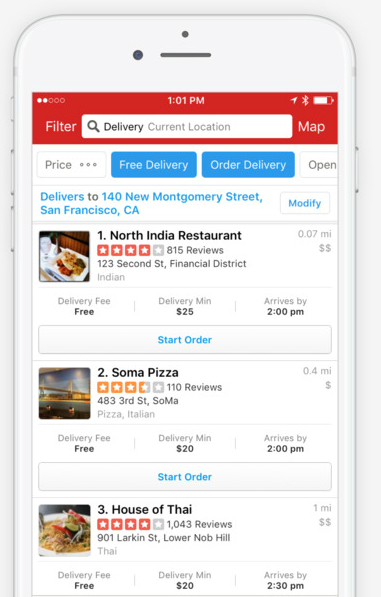 Best Overall App: Yelp
Runner Up: Trip Advisor
Until someone else comes along and topples the giants, you really can't beat the sheer power of the database of apps like Yelp and Trip Advisor. The core reason for their success? Passionate fanbases. There are folks on Yelp who have over 10,000 (professional quality) pictures to their name, on top of detailed reviews that could be featured in any magazine. If you don't like their diction or taste in food, you can swipe to one of hundreds of reviews, sometimes for the smallest holes in the walls you can find. It's crazy to see how much the bigger services have grown.
While I do like supporting niche apps and swapping over to dietary specific programs on a weekly basis, if I just want to find a place to eat some pizza on vacation, Yelp is the place I look first.