Artist Mary Kate McDevitt has taught five classes to over 50,000 students. She doesn't take attendance, keep grades, or offer pop quizzes. In fact, McDevitt doesn't show up to a classroom.
McDevitt is a full-time freelance letterer and illustrator in Philadelphia with a unique style that is both modern and eye-catching with vintage leanings. She's also the poster child for online learning community Skillshare, which offers around 1,500 classes on design, business and writing, among other things. McDevitt's hand-lettering 101 course, her first as a teacher, enrolled 28,000 students and was Skillshare's top course in 2014.
"We're not looking for academic teachers to teach on Skillshare. We're redefining teaching as people who are passionate about their craft and good at what they do. We found Mary Kate because we truly love what she does," said Abigail Besdin, content team Lead at Skillshare.
New York City-based Skillshare was founded in 2011 by a team of 11 lifelong learners who wanted to create a more interactive, egalitarian method of teaching and learning. At the time, existing learning tools like YouTube massive open online courses (MOOCs) made classes more accessible but took a "very traditional scale learning model and put it on the Internet." In a MOOC, students were anonymized and Besdin found that she had little motivation to watch a long course or take a test.
The secret sauce to education transformation is in project-based learning, Besdin said. In most Skillshare classes, students will work on a project throughout the course or make something at the end with the skills they've learned.
"There's whole universe of people who learn this way, who maybe went to a creative program for school and this is how they learn. Then they may have fallen off a cliff because other online learning opportunities are too academic," Besdin said. "Or maybe they didn't do well in school because they didn't learn in that traditional way."
This kind of learning is particularly suited for creative classes and Skillshare has a large graphic design community. There are fewer academic courses on the site because those are typically less project-focused. Skillshare has approximately 1,000 teachers and its 1 million students are equally split by gender.
"The product feels really good where it is right now. We want to have 10,000 courses by this time next year," Besdin said, adding that Skillshare wants to continue its success with design but also add more business classes.
While Skillshare doesn't recruit much these days (McDevitt was among the first and only teachers the company reached out to), Besdin said getting professionals to consider teaching has been a major challenge. Teachers' videos should feel relaxed, hands on and engaging for everyone—though many people are shy about being on camera.
Although Skillshare doesn't do video production for teachers—they're encouraged to use Skillshare's video tutorials in a teacher-becomes-the-student fashion. The company has six producers on staff that provide educational resources and feedback for its home teachers.
"We see them more as coaches than producers," Besdin said.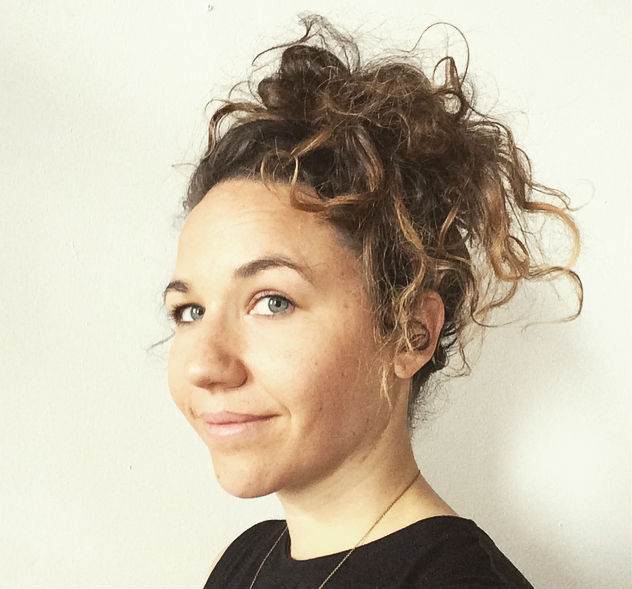 At the beginning of her teaching career, McDevitt was living in Brooklyn where she did freelance chalkboard art and gathered a following from prints sold on Etsy. While her work caught Besdin's eye, the 29-year-old said she was hesitant about teaching others.
"I was really tentative about making a class because I had just started really getting into freelancing myself, or at least I felt like it," McDevitt said. "As an illustrator you're constantly working and refining your own process, so I felt so insecure about teaching other students what my process is, not knowing if, in a couple months, I'd change it."
Interestingly, McDevitt's students really appreciated learning about her evolving process and tricks of the trade. In a series of 10-minute videos, McDevitt describes her lettering process and encourages students to create a working sketch that they post on an online forum for comments and critiques. The process is a virtual replica of an art school critique, where students are encouraged to question and help their peers.
"Art school was just completely invaluable to me because of the interaction, because of the critiques and discussions. You learn so much faster by learning with a community," McDevitt said of her time at the Tyler School of Art at Temple University. "Now it's easier to have community outside of personal interactions. On Skillshare you post your projects and can post as it's progressing, and other students can comment and link back to their projects."
Because McDevitt's classes have been pre-recorded and are on-demand for Skillshare subscribers (who pay $10 a month to take an unlimited number of classes), her main role is moderating the forum and answering student questions. She also takes her favorite student projects and posts them to Pinterest, which has catapulted at least one student into a design career of her own.
"[We asked] what would the world look like if there were more students involved in the class, as opposed to the idea that the more students there are the more diluted it is," Besdin said. "Here, the teacher sets the tone of class but is not the central node. Students are the central node."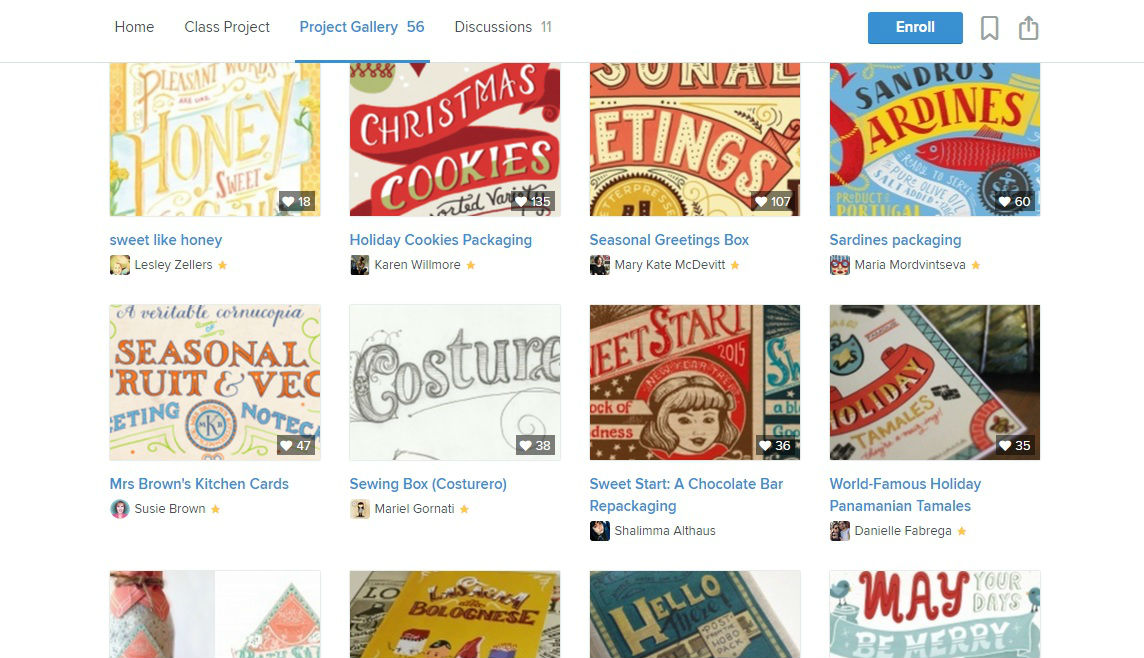 There are definite challenges to an essentially student-run learning experience, much of which is mental. Whereas MOOCs, online tutorials and certificate programs are "transactional experiences" where students might want to come out with a practical skill that can help their career, Skillshare is "more of a community where people can immerse themselves in activity and learn from it." Community isn't why students sign up, but it's why they stick around.
Teachers also stand to make good money from their classes; McDevitt has amassed a six-figure income during her tenure with Skillshare and Besdin said the average teach makes $3,500 annually. When Skillshare students paid by the class, teachers made a percentage off every students.
Skillshare teachers can also use their enrollment as "powerful branding tools" or test subjects for their own work. McDevitt was able to parlay her Skillshare experience into a teaching gig at her alma mater.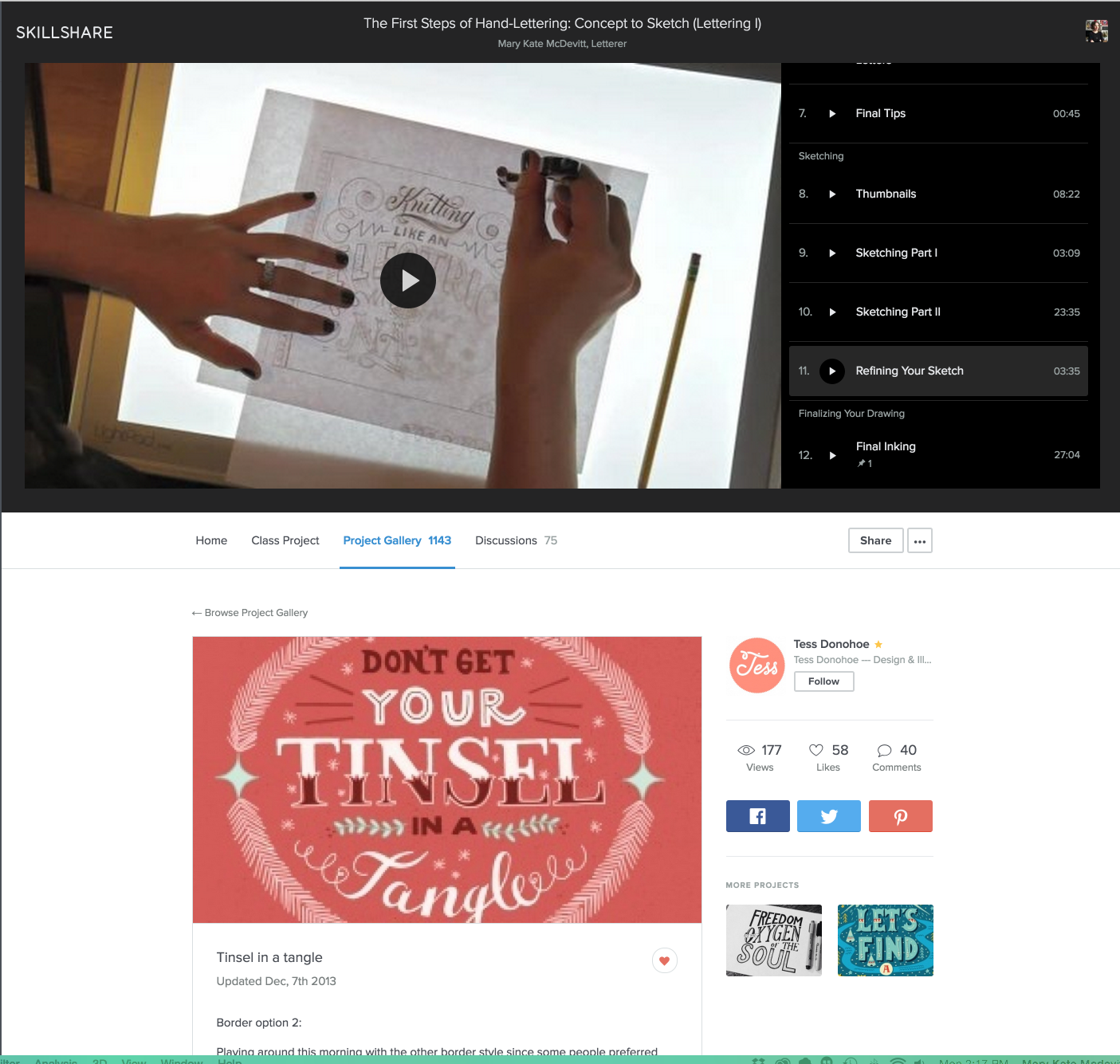 McDevitt added that teaching Skillshare courses had an unexpected effect on her own work; teaching her process to others forced her to reflect.
"When I'm feeling stuck for ideas or having a bad creative day, I think back to the steps I went over in my class—doing more brainstorming, writing lists, doing more sketches rather than looking forward on a project," she said. "I'm drawing way more than I used to…..I've been more willing to experiment with different styles."
McDevitt said she doesn't know why her classes have been so popular, but thought the simplicity of sketching and lettering may make her class more accessible. The final project also encouraged students to dig deep.
"The project was to hand-letter a favorite quote or phrase; maybe it was how personal the project ended up being for people," McDevitt said. " I saw that a lot of inspiration behind the project was from a personal story."
Skillshare might be more oriented toward certain creative industries, but with over a million students and $3.5 million paid to teachers so far, it's hard to not see the impact it is having on DIY education. In an age when going into a debt for a university degree isn't necessarily the right move for everyone, Skillshare is offering an interesting alternative that clearly has benefits for both students and teachers.