Even though there isn't anything that can really replace an actual sheet of canvas for any artist, the iPad Pro comes really close. When paired with the Apple Pencil, the iPad Pro transforms into a digital canvas that is very user friendly even for those who aren't as creative.
Keep in mind that most of these apps work best with the Apple Pencil on and not third party styluses due to lag and latency.
1. Procreate ($6)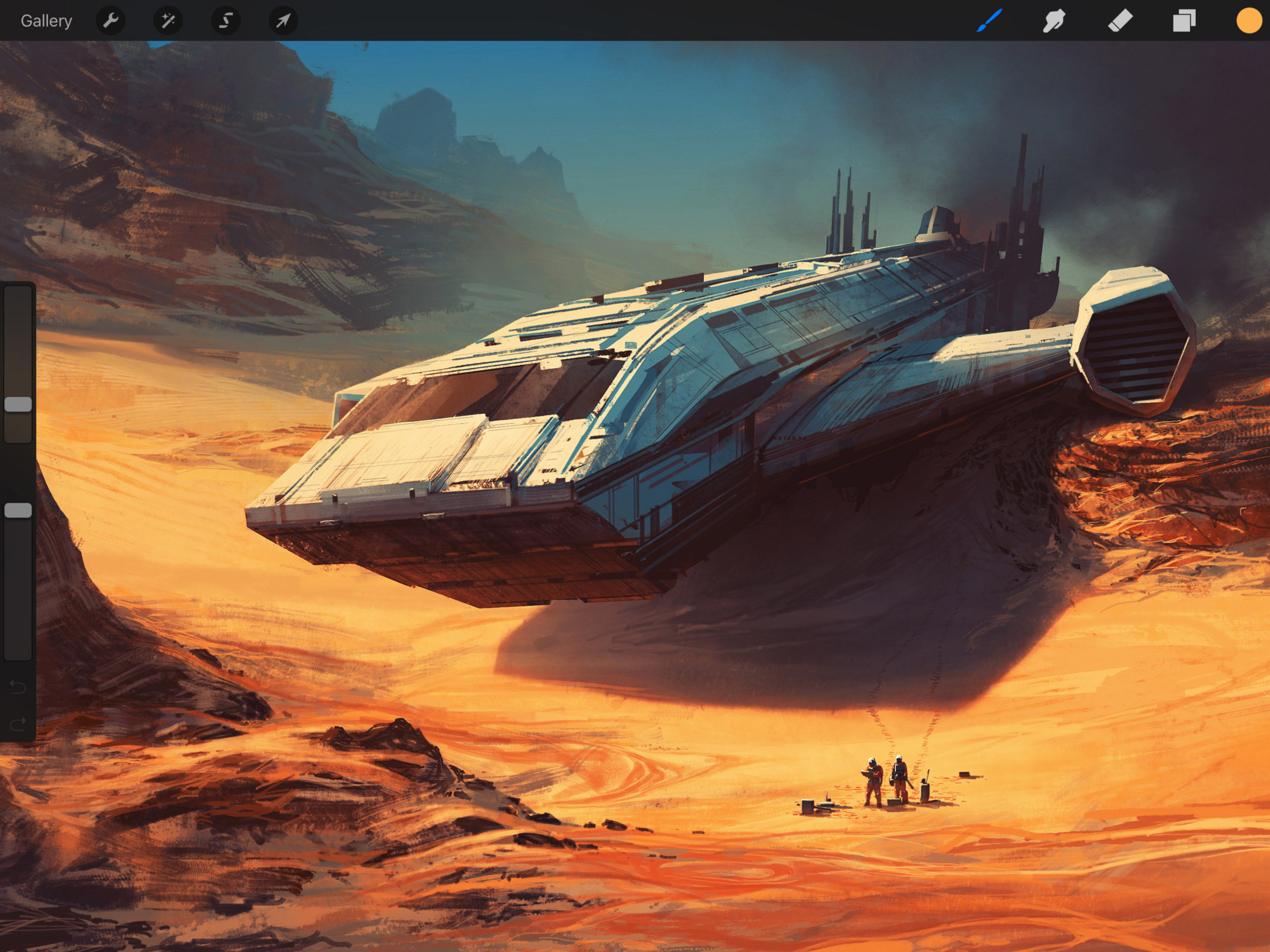 Procreate is probably the most popular drawing app on the iPad Pro at the moment and is tailored more advanced users. It features 128 brushes, 100 new features, a 64-bit painting engine, multiple layers, and the ability to import your own photos. The app comes loaded with a full set of tools such as pastels, pencils of various width and hardness, watercolors, oil, acrylic, and more. Files can be exported as PSD, PNG, or JPG.
2. Paper by FiftyThree (free)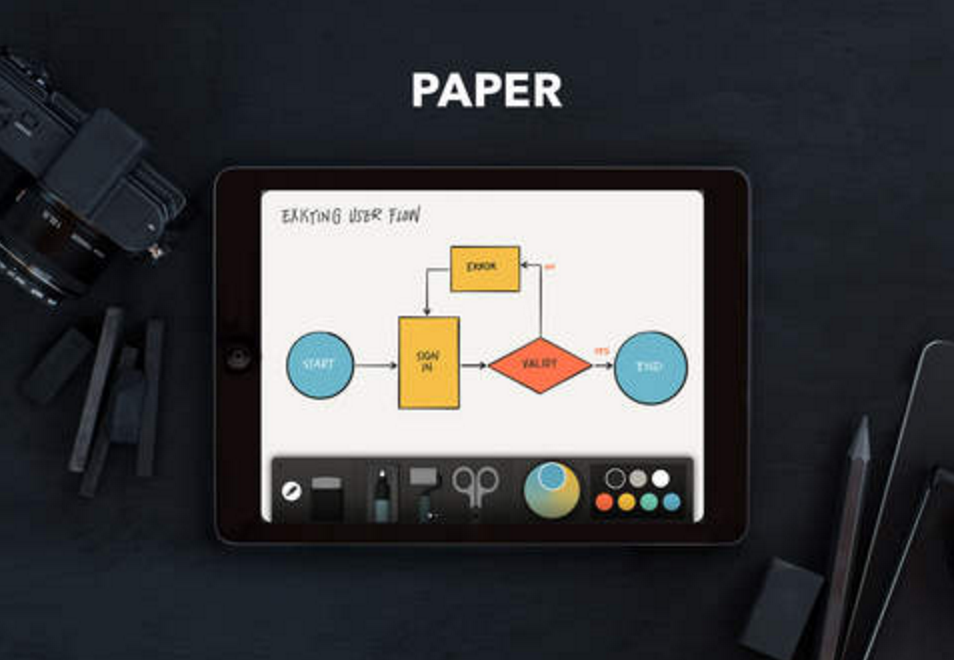 I've been using Paper for some time now and it's probably the easiest drawing app I've ever used. There are a set of tools you can use like a pen, pencil, marker, and paint brush. It comes with a few preset colors but you can also mix your own using the color palette. Paper is great for doodles, full scale drawings, and even taking notes.
3. Adobe Photoshop Sketch (free)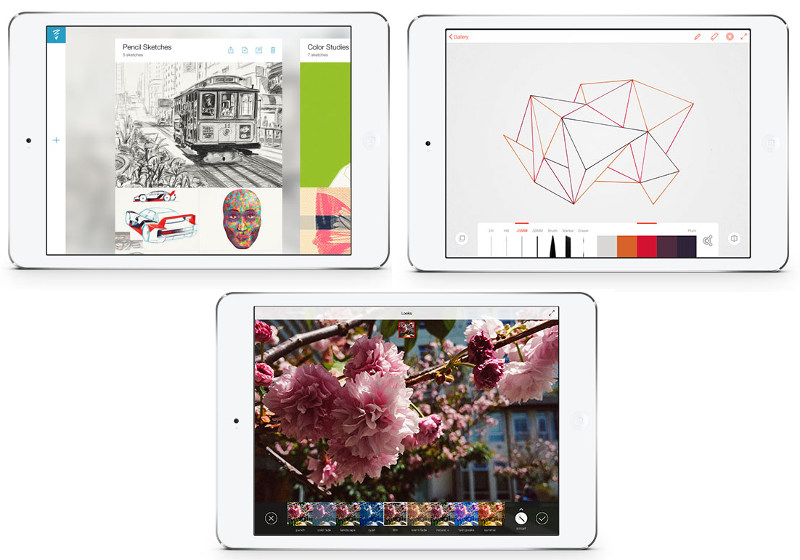 There are a few Adobe apps for the iPad Pro but Sketch might be the best out of all of them. It works more like, you guessed it, a sketchbook where you can use it for drawings and paintings. It has basic features and functionality much like Apple Notes. You can export your files as PSD or resized up to 4x so you can edit it using Photoshop or Illustrator on the desktop.
4. Adobe Illustrator Draw (free)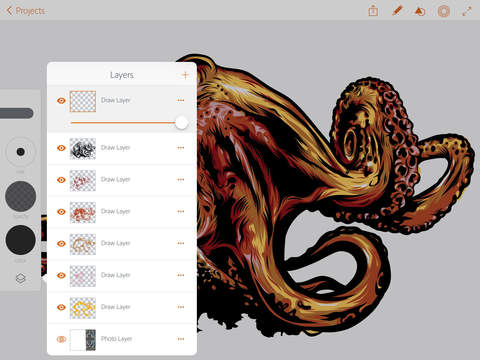 Illustrator Draw came from the Adobe Ideas app, which is no longer available and allows users to create vector illustrations. You'll be able to use customizable brushes, eyedropper, layers, and more.
5. Forge (free)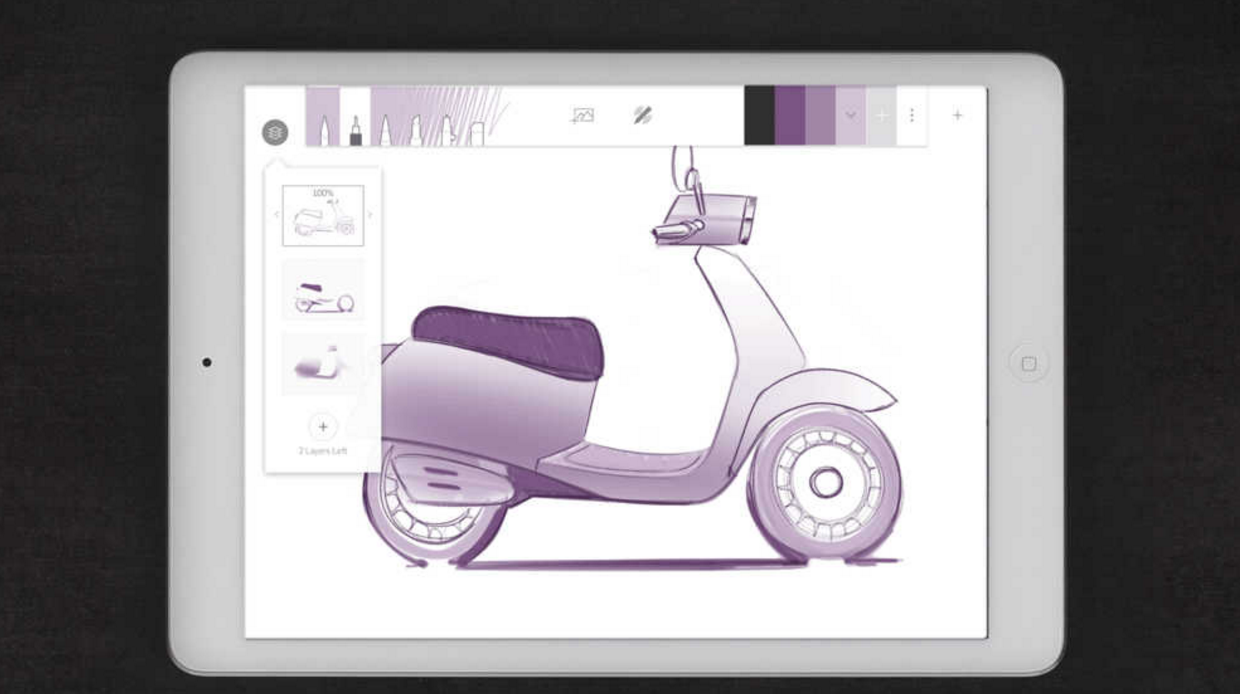 Forge is another simple drawing app much like Sketch and Paper. However, Forge has the ability to add layers to drawings and you can create different folders to put your files in. You can also import photos from Dropbox or your iPad's photo library.
6. Sketchbook Pro (free; premium version available)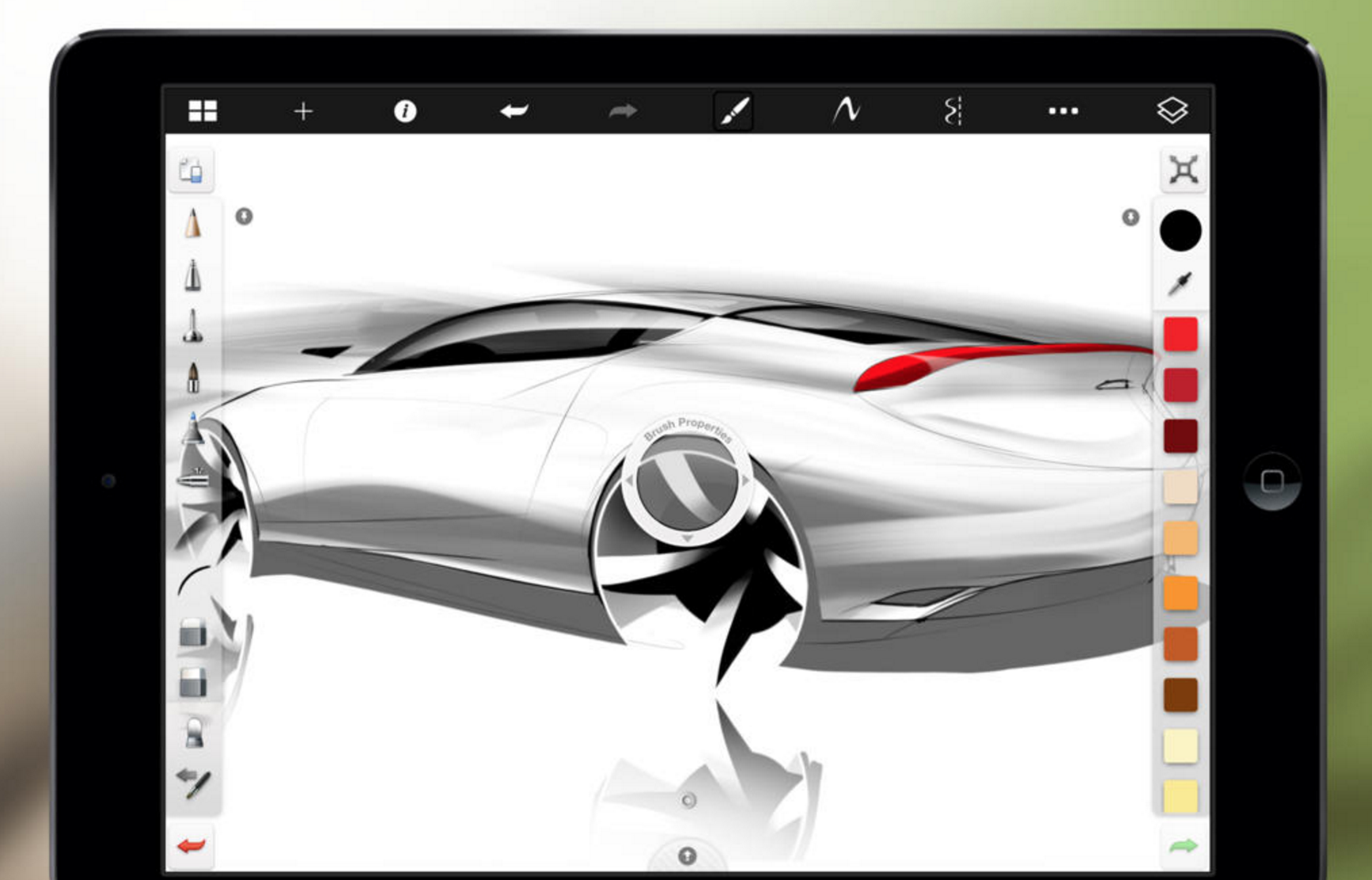 Sketchbook Pro has been around for a while and it has morphed itself into a very powerful app. It is free to download but you can unlock the premium version for $1.99, which lets you access more than 100 brushes, more layers, blending modes, gradient fills, and advanced selection tools.