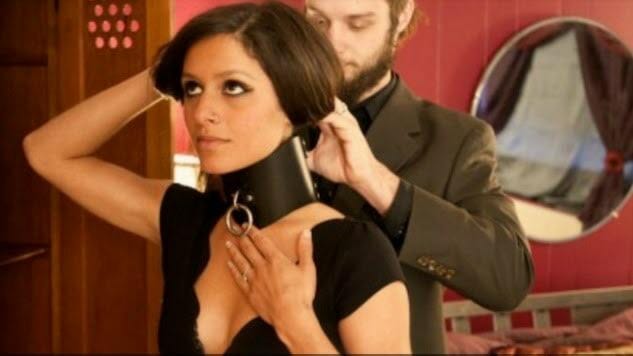 Be it a little fling of sweetness or the kind of pleasure that burns the marrow from your bones, KinkBNB wants to treat you to a different kind of wanderlust. Again and again, Airbnb ran into problems with its service and sex. Renters got caught with their pants down and sex-positive hosts were getting bounced off the site. Enter KinkBNB, where kink is not only allowed but encouraged. BDSM dungeons abound.
Internal servers ensure privacy for all, and the site functions similarly to Airbnb, just with "Orgy Friendly" checked off instead of "Wheelchair Accessible." Here, we present you with listings from KinkBNB's top ten cities. Travel lets you slip into someone else's skin for nights at a time and do the things you wouldn't at home. Peruse the list and instead of once again sleeping quietly in someone's spare room, peel modesty with your nails and teeth in a lascivious lair.
San Francisco: Suspension Lovers Delight, $300/night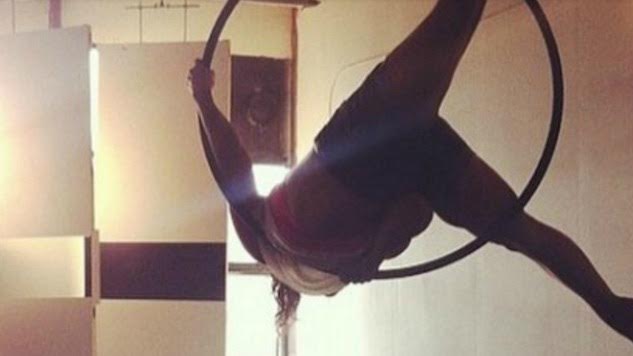 This San Franciscan loft is suspended in the space where art meets sex. More play than stay, this boutique studio provides only the essentials. With plenty of floor space and privacy, it's sure to cater to the one-track minded. This art space hosts photography, film production, live performance, intimate showings and private events. with 18-foot ceilings and 14 secured rigging points, you'll be high on suspense.
Troy, New York: La Domaine Esemar, $375/night
For the ultimate in fetish retreats, visit one of the oldest around. The world's first "Bed and Dungeon," La Domaine Esemar is an out-and-out kink-friendly retreat. Since 1993, more than 500 couples have visited the BDSM training center. Now, access is easier than ever thanks to KinkBNB. Romp around the chateau's rustic grounds and experiment under a guiding hand. Lay your head where the experts play.
Los Angeles: Ivy Manor Studios in DTLA, $400/night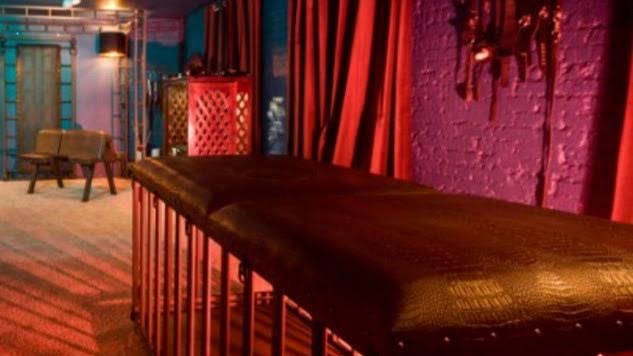 A multi-room mansion flush with sex furniture and other implements of power play? That's so LA. This getaway in the heart of the pornography capital is fashioned with a curated—here your pleasure has the kink equivalent of a Michelin star—selection of furniture and toys. Expect bedrooms, dungeons and playrooms of all kinds for fantasy fulfillment. Group play is welcome, so invite your friends. According to house rules, though, non-human pets are verboten.
Portland: The Office Portland's Boutique Dungeon, $175/night
The pinch finds blood at this Portland property, which boasts one of the best dungeon spaces on this list. This boutique dungeon is private and cozy. It's a dedicated space, so you can live out almost any fantasy your wicked mind could spin up. If you're looking to also experience Portland and not just your partner, the Alberta Arts district is a hop, skip and a jump away, so you can have your cake and eat it too.
Seattle: InnThrall, $395/night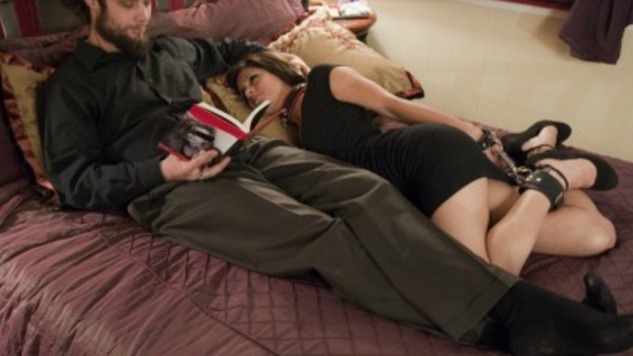 First, let's appreciate the genius of InnThrall's name. This bondage-heavy inn promises to leave you enthralled with a sexy, charming atmosphere. Garnet velvet couches and a steel framed bed kiss this bed and breakfast. Stay in the private suite equipped with cages, trinkets and lavish trimmings. A clothing-optional hot tub sits under the Seattle stars for a retreat equal parts adventurous and romantic. The house rules of this darling getaway encourage guests to "Have Fun! Hydrate! Make noise! Do it again!" How sweet.
London: Hoxton Dungeon Suite, $315/night
A transatlantic flight is perfect foreplay. Baroque accents compliment this BDSM apartment just outside of London Town. This listing promises a sweet little getaway for any couple traveling across the pond. Tuck into this residential with two fully equipped playrooms and comfy accommodations to satisfy both fetishes and wanderlust. With typical bedrooms in addition to the more exciting amenities, it's the a perfect place to knot the sheets.
Las Vegas: Stay and Play in Las Vegas, $149/night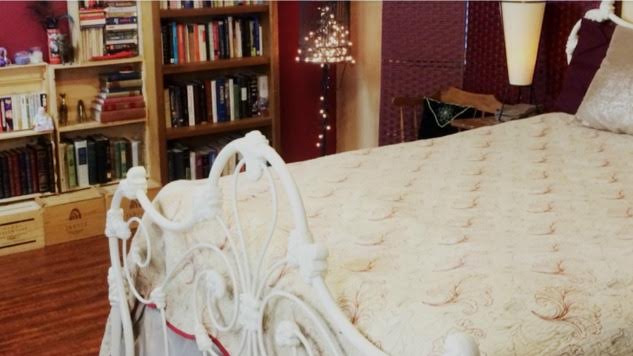 With the crack of anticipation this listing promises to spark. The room for rent in this couple's Las Vegas house holds a iron head with restrains and an antique school desk for … schooling. Couples are welcome to zip across the hall to the stocked dungeon. Best yet: the tennants offer onsite Fem Dom sessions and boudoir photo services, making this Vegas vacation memorable through and through.
Baltimore: Private Play Space in DT Baltimore, $250/night
This apartment is like any other, only stocked with sex furniture. This space, two blocks from the train station, welcomes all types of holidays, from trysts to honeymoons. Care for a ménage à trois? It's orgy—and swinger—friendly. Spanking benches aren't the only amenities you'll find. A tub with water jets? Yes, please.
Chicago: Chicago dungeon Rentals Logan Square, $550/night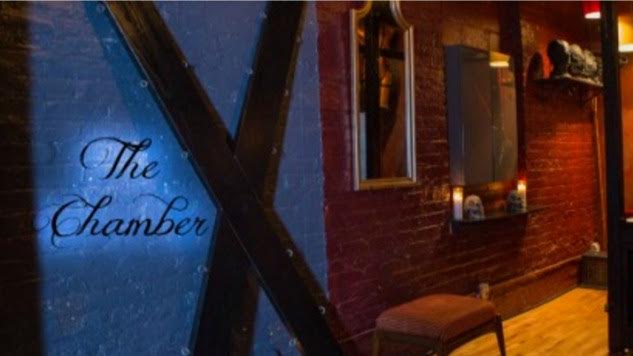 Deep dish and Navy Pier have their appeal, but if you're feeling bold pay a visit to this playground. Seek shelter from the wind in this Logan Square dungeon with two playrooms set up to satiate your desires. It's a private apartment, but still features impressive, well put-together play spaces. Benches, swings and other fun things make this a kink lovers delight. With crabapple and candlelit interiors, you'll be seeing la vie en rose.
New York City: Lovely, Quiet, Clean with a King Size Bed $159
A clean, full range apartment in the City is a kink in and of itself. The delightfully descriptive title of this listing construes the sweetness of it. This is a quainter option than other KinkBNB listings for first timers or those looking for a more quiet vacation. The listing still promises novelties to play with, and a whimsical host in Roxie the mannequin.
Freelance writer Lauren Loudermilk writes about film, television and travel. She has written for Paste and Atlanta Magazine.