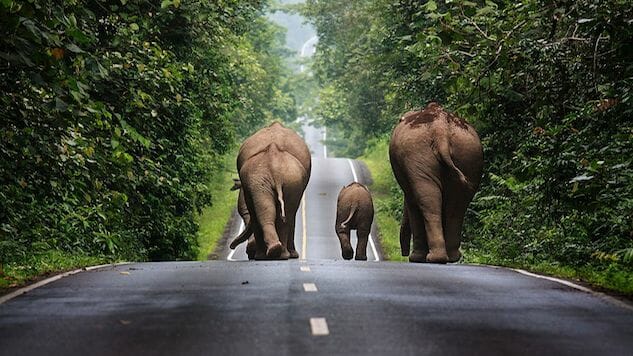 Showing is always better than telling. It says a thousand things at once. It lets our subconscious and imagination run rampant. And it allows us to make up our own minds independently, rather than being led, guided, or persuaded by the voice of another (in this case mine).
Although we have access to more wonderful photography than ever before now, we also have access to more mediocre imagery than ever. This is because the cost of taking digital pictures is basically nothing. So we take photos of everything now—even if it doesn't deserve it—and are left with mountains of rubbish that must be rummaged for keepers.
Fortunately for us, there are Wikimedia Commons editors to help find diamonds in the rough. Here are five, in particular, that could easily be mistaken for appearing in National Geographic even though they're public domain and royalty-free.
Khao Yai National Park
I've seen the open road, before, but never like this (pictured above). This spectacular shot of wild, roaming elephants was taken by Khunkay in Khao Yai National Park, Thailand. Popular among locals, the preserve features exotic wildlife, tropical forests, and dreamy waterfalls.
Ponta de São Lourenço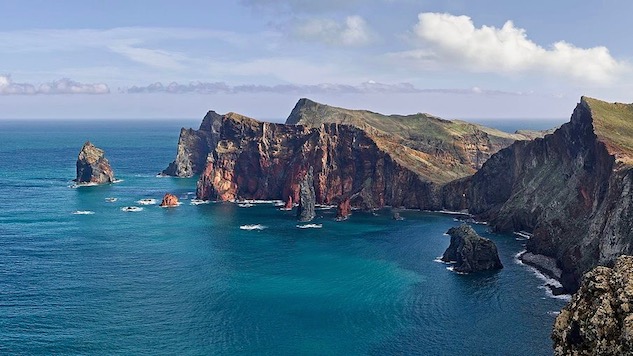 Photo by Richard Bartz/Wikimedia
Who knew the Iberian Peninsula was capable of rivaling Ireland's famous Cliffs of Moher? This sprawling photo was taken by Richard Bartz on the Portuguese island of Madeira. And unlike other coastal cliffs, there's touches of red among the familiar blue, grays, and greens.
Trona Pinnacles National Landmark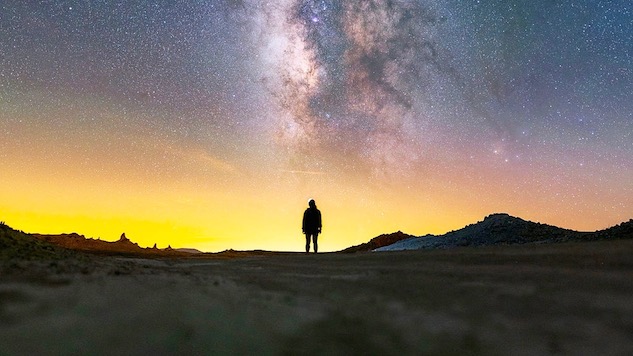 Photo by Ian Norman/Wikimedia
Although this looks like an illustrated science fiction poster, this photograph is real. Taken by Ian Norman in Trona Pinnacles, California, our very own Milky Way can be seen watching over the setting sun and an unnamed woman in the distance. You might not know the area by name, but it's been featured in over thirty Hollywood movies.
Jaco Beach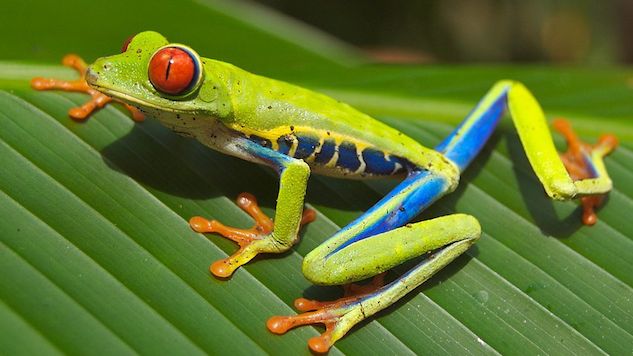 Photo by Carey James Balboa/Wikimedia
You might be tempted to believe this photo was taken deep within some rain forest. Most people would. But this red-eyed tree frog was captured by Carey James Balboa near the heavily populated and popular Jaco Beach in Costa Rica, an exotic occurance that is commonplace in the extremely biodiverse country.
Glacier Point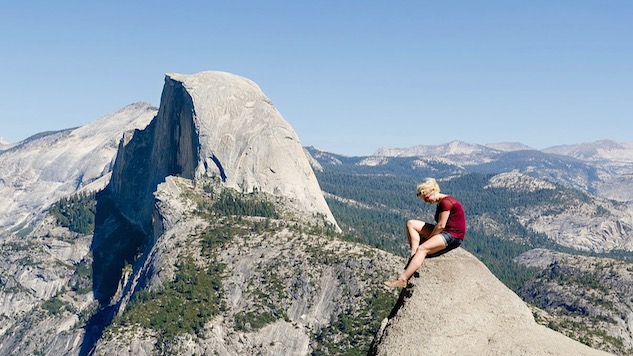 Photo by Tuxyso/Wikimedia
When viewed from the valley floor, canyons seem especially impressive at around 2000 feet. But Yosemite isn't just any old impressive canyon. At 5000 feet above the valley floor, its walls absolutely soar. This photo by Tuxyso of a posing girl at Glacier Point in Yosemite with Half Dome in the background dramatally captures that. Breathtaking shot.
Top photo by Khunkay/Wikimedia
---
Off the Grid columnist Blake Snow writes epic stories for fancy publications and Fortune 500 companies. Follow him @blakesnow