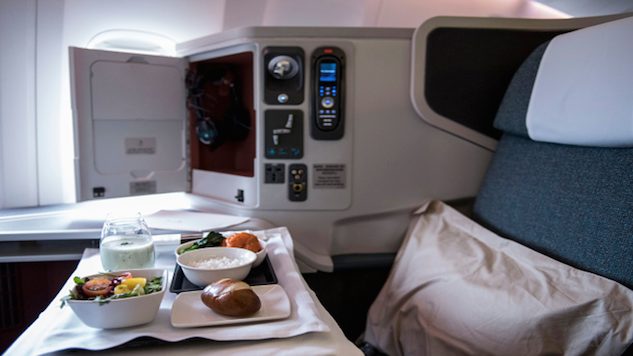 It is not news that airlines are increasing their efforts to take travelers' money.
The cuts and additional fees, however, have typically been limited to economy passengers. Now, airlines are turning to the business class. Swiss Air announced they will begin charging business passengers a fee to reserve particular seats.
The seats at stake are the single seats valued for their extra space and discretion. These "privacy seats," as they have been named, have a growing demand—they're single-aisle window seats, allowing maximum privacy on a busy flight.
Starting this March, the treasured single-seats will cost passengers a fee. Swiss Air, though, is not the first to charge its business class passengers. British Airways has been subjecting its passengers to fees since 2013, and continues to do so.
---
Grace Williamson is a travel intern with Paste and a freelance writer based out of Athens, Georgia.