5 Foreign, Forgotten and Fabulous U.S. Islands
Photo below by Paula Stephens/Shutterstock
Travel
Lists
America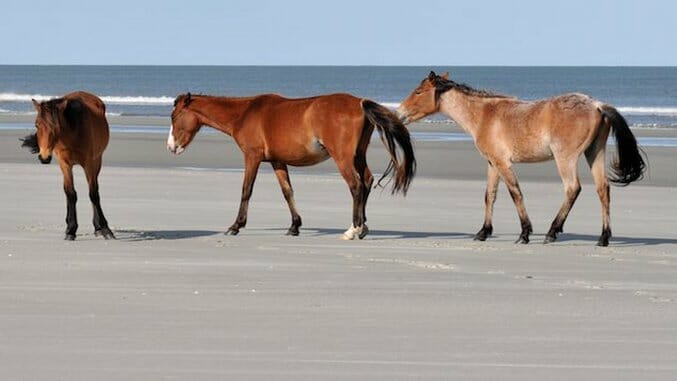 There's no reason for FOMO as you lustily gaze at Facebook photos of your high school chem lab partner's most recent trip to that secluded Caribbean or European island because you simply cannot afford a trip abroad. You can discover your own island escape right here in the U.S. of A, where, according to the U.S. Geological Survey, there are 18,617 named islands. And while you've certainly heard of Hawaii and the isle of Manhattan, the country's shores are rife with hundreds of little-known island escapes from sea to shining sea. You just gotta know where to look … or know someone who does … (e.g. us).
Cumberland Island, Georgia
Feral horses run wild along the 18 miles of pristine beachfront that lines this southern Georgia island (pictured at top) just north of the Florida border, where oak trees draped with Spanish moss laze alongside alligators, wild boars and armadillos. With much of Cumberland Island a federally protected national seashore, the National Park Service limits visitation to the island to just 300 people at a time. There are no paved roads or trails on the island, which is only accessible by boat, but you can rent bikes or kayak its serene waters. The only commercial establishment on the island is the stunningly beautiful Greyfield Inn, built by the Carnegie family in the 1890s and today a most romantic (if expensive) mansion retreat. Most visitors camp on the island but if you do, be warned: you'll need to bring all your food, as there are no stores on the island if you run out of Mountain Dew.
Niihau, Hawaii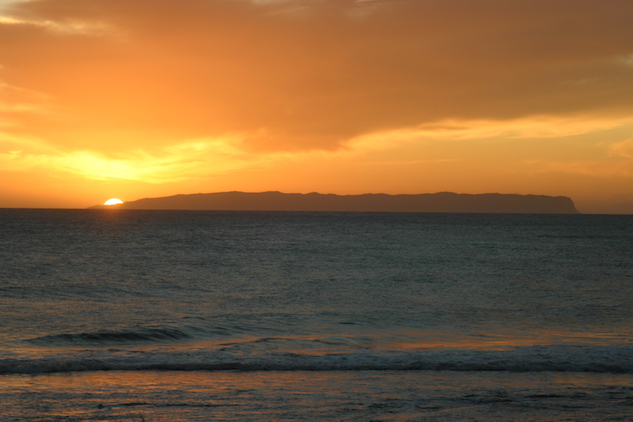 Photo by Robert Spriggs/Shutterstock
For many years, only relatives of the owner and invited guests were allowed to visit this pristine island 17 miles west of Kauai. These days there are a handful of companies offering day trips to "The Forbidden Isle" for snorkeling and exploring its rugged terrain. The Robinson family has owned the private island since 1864. A few hunting safaris are also permitted on this westernmost inhabited Hawaiian island, but meat from all trips must be given to the 170 or so local villagers. No overnight stays are allowed, as there are no hotels, general stores, paved roads, electricity, phone service or running water. Everything on the island is solar powered and you get around by horse or bike, making it easily the greenest trip of your life. Since contact with locals is forbidden in an effort to preserve native culture, you'll pretty much have the beach all to yourself.
Little Diomede Island, Alaska
If you were standing on Little Diomede Island, you really could see Russia. That's because it doesn't get any closer to Putin's playground than this native Inupiat village in the Bering Strait located less than three miles from the neighboring Big Diomede Island, which is owned by Russia and is 21 hours ahead due to the international date line that splits the two steep, flat-topped islands. There are no roads, cars or restaurants, and only a population of around 100 people living in Diomede, the only populated area of the island. There is a collection of small homes; one school; a "washeteria" laundromat/public shower; a village store with food, firearms and fuel for sale; and little else. As there are no hotels (obviously), your options are limited to staying with a local or crashing at the school. Accessible via helicopter, which lands on an ice sheet runway in winter by adventure travelers and researchers, the island is another world.
Randall's Island, New York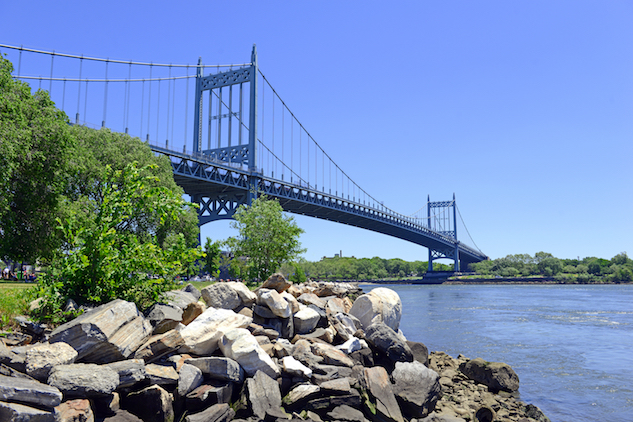 Photo by robert cicchetti/Shutterstock
You don't have to travel to some far-flung island with no electricity to have a cool island experience. While its profile has raised considerably since the annual Governor's Ball Music Festival was first held on the strip in 2011, this urban island between Manhattan, Queens and the Bronx is still largely overlooked by most NYC visitors. In juxtaposition with the more famous nearby Riker's Island, the modern Randall's Island (together with the co-joined Wards Island) is an outdoor paradise of open parkland, 60+ athletic fields, picnic grounds and around 1,300 permanent residents. While you'll want to steer clear of the on-site wastewater treatment plant, there is still plenty of open space to toss around the Frisbee and enjoy the view in between rounds of mini golf, outdoor movie screenings or urban farm exploration. Hit the summer beer garden and then take your turns in the batting cages, although preferably not in that order.
San Miguel Island, California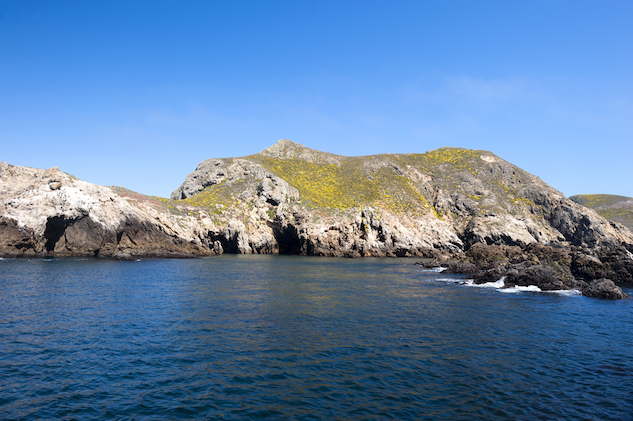 Photo by Joe Belanger/Shutterstock
While the five largely untouched islands that make up Channel Islands National Park off the coast of Santa Barbara themselves are remote, what makes the park's westernmost outpost of San Miguel Island so special is its unique status as an island owned by the U.S. Department of Defense and managed by the National Park Service (as the island was, until very recently, used by the U.S. Navy for training). After being closed for two years while the Navy scoured the island for unexploded ordinance, the remote island was reopened to the public last summer. But be warned: you still need to sign a waiver, stick to marked trails and be accompanied by a ranger when visiting all but the island's most popular sites due to the still remote possibility of encountering a land mine. The payoff includes secluded (if windy) beaches and one of the largest congregations of wildlife in the world.
---
Jay Gentile is a world traveler and freelance writer whose work has appeared in a variety of publications including SPIN, VICE, Chicago Tribune, Thrillist and Consequence of Sound.