Some 85,000 years ago, the mighty Los Chocoyos eruption blew volcanic ash all the way to Florida, and the massive magna flow collapsed the surface terrain forming a huge cauldron-shaped caldera. Water eventually filled the crater-like hole, and new volcanoes—San Pedro, Tolimán and Atitlán—emerged during the many millennia that followed. The result of Mother Nature's rage is Lake Atitlán, a 10-mile-wide body of water ringed with volcanoes, steep hillsides and indigenous villages. Brave New World author Aldous Huxley called it the most beautiful lake in the world.
Antigua, meanwhile, is a colonial town whose own history felt the wrath of Mother Nature. When a volcanic blast devastated the nearby capital, Antigua became the new seat of government for the Kingdom of Guatemala, which stretched from southern Mexico to Costa Rica. Nestled in the shadows of the Agua, Fuego and Acatenango volcanoes, Antigua remained the administrative seat for more than two centuries, but multiple earthquakes devastated the city in 1773. When Guatemala City became the new capital a few years later, Antigua was largely abandoned, and the neglect fortuitously contributed to the preservation of its colonial character. Antigua's colonial authenticity helped it land UNESCO World Heritage honors in 1979, and the city soon regained its former glory.
The mile-high lake and colonial city are both a reasonable distance from the international airport in Guatemala City, and travelers can maximize their Atitlán and Antigua visits with our 12-step program.
1. Catch the Colonial Wave in Antigua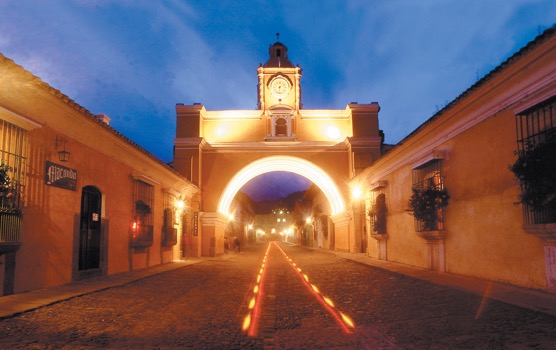 Photo: Guatemala Tourism Board
Today, a restored Antigua is a major international draw and weekend destination for affluent Guatemalans. Central Park is the main square, and flanking the park is Catedral de Santiago to the east, Palace of the Captain Generals (the former seat of the Kingdom) to the south and Ayuntamiento (city hall) to the north. The latter ironically turned its jail into a museum and features the stone mermaids that once graced the park's original foundation. A few blocks east, the Instagram-feeding Santa Catalina Arch is a yellow 17th-century archway that fronts the Agua volcano. The Santo Domingo Monastery, founded in the mid-16th century, now houses the pricey Hotel Casa Santo Domingo with a Mugaritz (San Sebastián, Spain) vet helming the hotel restaurant.
2. Go on a Chocolate Bender
Chocolate might rule the sweets universe today, but its humble rise to power started with the cacao fruit in Mayan Guatemala. That is correct, you officially have a cultural justification to oink out on chocolate. Other countries produce more, and those who think bigger is better can enjoy an oversized Hershey's, but centuries of tradition go into the small-batch chocolates waiting to tempt the taste buds in Antigua. The commercial ChocoMuseo chain falls short in Peru, but its single Guatemalan location in Antigua is a cut above with flavored coffee, tea, rolling papers, beauty creams and rows of chocolate bars. On a quick stop, go for the spicy hot chocolate, but more in-depth experiences include chocolate workshops (e.g., truffles, beans-to-bar) and full-day cacao plantation tours. Ixcacao is another option with more than a dozen shops in the city, but seek out Chocolate Antigua east of Central Park for exceptional small-batch product made by multi-generational chocolatiers.
3. Spoil Yourself
Even as a major touristic destination, Antigua welcomes shoppers with penny-pincher prices. The colonial city is the place for self-spoiling with a massage at the Mayan Spa, jade jewelry at Casa del Jade and artisanal goods from the local market. When purchasing indigenous goods like hammocks and scarves, offer to pay 50 percent of the asking price—it is expected—and most products can be had at about 60 percent. For the foodie splurges, the standard restaurant tip is 10 percent, but nicer establishments often include the gratuity automatically so check before paying. Travelers should spend at least one evening on the rooftop deck at Café Sky to watch the sunset.
4. Joe vs. the Volcano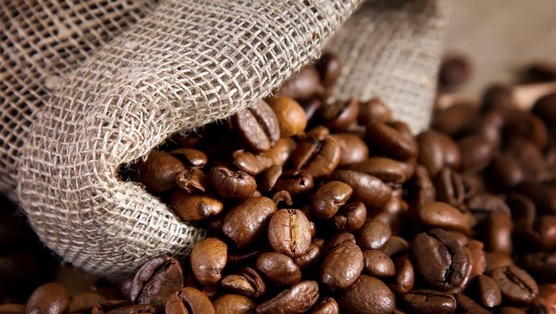 Photo: Guatemala Tourism Board
The volcanic-rich soil and high-elevation coffee farms help Guatemalans make an excellent cup of Joe. Benefiting from the ash of Fuego volcano, several coffee plantations around Antigua produce low-yield hard beans with pronounced acidity and complexity. Premiere coffee regions include Acatenango, Antigua and Coban, and they all grow their beans at elevations above 4,300 feet. The Filadelfia Coffee Resort is a luxurious hotel on an actual coffee-producing estate, and De La Gente (a few miles away in the former capital, Ciudad Vieja) is an NGO cooperative helping local farmers and offering various tours and workshops. For example, five-hour coffee tours on Agua volcano head through the fields and into a farmer's home where participants roast their own coffee—old-school style—over an open flame, while DLG workshops teach travelers to make peanut butter, carrying bags, wood serving trays, natural handmade lotions and traditional Mayan recipes.
Take-home tip: nab a bag of El Injerto or Rojo Cerezo coffee at a higher-end shop.
5. Rum, Forrest, Rum!!!
Rum aficionados typically agree that Guatemala and Nicaragua produce the best rum in Central America (some say the world), and experiencing Guatemalan culture might necessitate knocking back a few bottles. As evidence of how serious the country takes its rum, producers can only use first-press Guatemalan sugar cane honey (never molasses) from freshly squeezed and filtered juice. Most producers cut the sugar cane by hand, and all rum must be aged in oak barrels for at least a year. Ron Zacapa, the premiere label, makes high-altitude rum at 7,500 feet in the rich volcanic soil of the southwestern countryside. The rum is aged using the Spanish solera system—a blending process that combines rums of various ages—in old whiskey, bourbon, sherry, wine and French oak cognac barrels. Botran, the older brother of Zacapa (under Industrias Licoreras de Guatemala), makes lower-cost bottles with similar high-elevation, solera aging in whisky, sherry and port barrels. Botran, named after the Spanish immigrants that started Industrias, celebrates its 75th anniversary this year. (Side note: Solera blending adds character and complexity, but when purchasing a bottle, understand that a name like Zacapa 23 does not mean the rum was aged 23 years. Rather, it represents the age range, which is between six and 23 years for this particular product.)
6. Cook Like a Mayan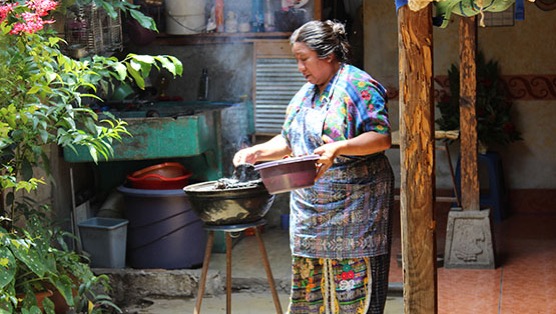 Photo: Guatemala Tourism Board
Antigua has countless cooking schools that teach travelers to whip up traditional dishes like tamales, pepián, jacón de pollo, chuchitos and tortillas, among others. El Frijol Feliz (The Happy Bean) is a touristy option in Antigua that also offers classes in cheese and chocolate making and tours to the local market, the national brewery and the Château DeFay vineyard. Several more authentic options exist in Antigua and in the towns around Lake Atitlán, but a translator is often needed for non-Spanish speakers. Still, these classes are typically less expensive than the traditional tourist options and directly benefit the local families.
7. Volcano Trekking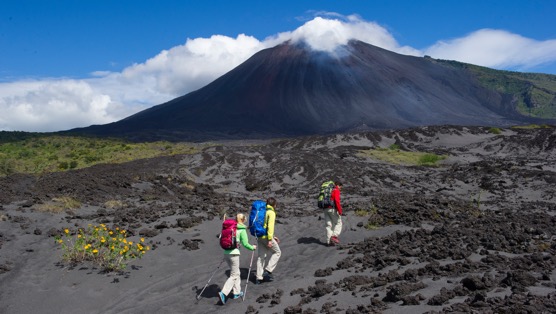 Photo: Guatemala Tourism Board
In both Antigua and Atitlán, volcano-trekking opportunities abound. Assuming they are not smoking, the three main volcanoes near Antigua are typically conquered on one- and two-day treks. An overnight stay on Guatemala's tallest volcano, the 13,000-foot Acatenango, is the ideal adventure as trekkers can look down on the angry Fuego volcano (eruption-free since February) and enjoy a spectacular sunset and sunrise over the Guatemalan highlands. Slightly outside town, the 8,400-foot Pacaya volcano is another option that comes with the ultimate Facebook status update: Roasting marshmallows over volcanic lava! Just make sure to bring throwaway shoes since they will partly melt during the hike. Atitlán, meanwhile, offers intermediary day hikes up the San Pedro volcano (9,900 feet), while treks up the Atitlán (11,600 feet) and Tolimán (10,360 feet) volcanoes are usually two-day affairs with camping near the summit. The value in overnight volcano stays is the elevated perch to watch the dramatic sunrise over the lake.
8. Do a Mile-High Lake Dive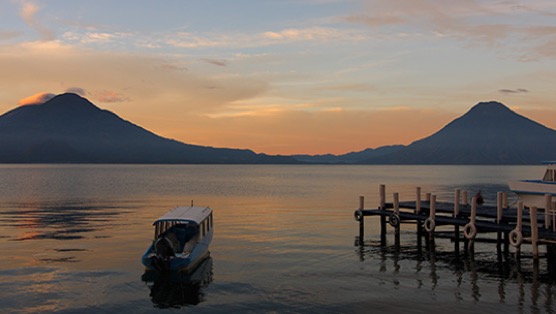 Photo: Guatemala Tourism Board
Divers, get ready to check another box on your underwater to-do list. ATI Divers in Santa Cruz La Laguna offers high-altitude scuba diving in freshwater Lake Atitlán. Do not expect to see bright tropical fish, but as a collapsed volcanic cone, the lake offers underwater thermal activity, vertical chimney-shaped swim-throughs and surreal cliffs, overhangs and pyramid-shaped rocks. Plus, there is the adventure of diving at above 5,000 feet in elevation with variations in buoyancy and dive planning.
9. Relax Lakeside in Jaibalito
Not every step in the program has to be active, and the small indigenous village of El Jaibalito claims the perfect hotel for relaxing stays on the lakefront. Accessible only by boat or foot, La Casa del Mundo rolls up the mountainside with 17 individually designed rooms each with Mayan decoration and panoramic views. Activities include swimming, kayaking, boat tours, mountain biking, Spanish classes and even a wood-fire hot tub hanging over the lake. Up to 10 people can squeeze into the hot tub, which costs Q275 (at 7.66 quetzales to the dollar) to heat. The first person to reserve the hot tub can pay the full price for exclusivity or open it up to others willing to split the cost. For non-swinging couples, go for exclusivity, bring water and wine, and try to book during a full or black moon. Room prices range from Q300 (with shared bath) to Q650 (a deluxe suite), and it is worth the suite splurge for the private balcony that appears to float above the lake. Due to the isolated locale, most guests eat at the hotel restaurant, which charges a Q40 corking fee for BYOB wine.
10. Chill in San Marcos

Photo: Flickr/Edyn Ixcol Vasquez
San Marcos La Laguna is a tranquil lakeside town rich in Mayan culture, spiritual energy and hippie expats, and it is Atitlán's premiere destination for yoga, meditation, holism, inner-peace and massage. At the center of the town's higher consciousness, Las Pirámides is a meditation center dedicated to spiritual study and enlightenment. The facility, which celebrates 24 years this summer, has meditation temples, a medicinal plant garden, an appropriately stocked library, a sauna and pyramid-shaped cabins for students who wish to stay at the retreat. Long-term spiritual training at Las Pirámides includes programs like the one-month Moon and three-month Sun courses.
11. Village Hop the Lake
Elsewhere on the lake, Atitlán villages like San Pedro, San Juan, Santiago and others provide travelers with a wide variety of activities. Years ago, San Pedro was a full-blown party village a la Koh Phangan in Thailand, and while a crackdown tamed the town, festivities live on at lively spots like the Buddha Bar. Local hikes include the hilltop Cerro de la Cruz and the high-elevation Indian Nose lookout. San Juan, meanwhile, is a good place for cooking lessons, traditional meals, rustic homestays and woven reed mats, and active travelers can tackle the swimming beaches and trail heads. Other lake-area highlights include the Atitlán Nature Reserve with hiking trails, a butterfly preserve, a 75-foot waterfall and a zip line to the lakefront. Roads connect certain villages, but check on the security situation before walking them, and never bring anything you cannot afford to loose. The ferry system and private boat hires are usually the safest way to travel between the villages.
12. Make Travel Arrangements
With an itinerary planned, it is time to make travel arrangements. La Aurora International Airport (GUA) in Guatemala City has direct connects with Los Angeles, Miami, Fort Lauderdale, Dallas, Atlanta, New York Houston, Newark and Washington, D.C., and flights from other cities often connect through Panama City. For travelers who rarely visit Latin America, Avianca and Copa might be less familiar names, but do not fear booking with them as they are quality airlines. Antigua is about an hour from Guatemala City and Atitlán three hours. Regular shuttle buses depart from the airport, though groups might want to take a taxi or private van to Antigua. Transportation to both locales can be arranged in advance through agencies like Shuttle Guatemala, but most travelers can easily arrange transport when they land. The entry town for Atitlán is Panajachel (or Pana), which is often the name on the bus or in reservation system. From Pana, boats ferry passengers to the various villages around the island. Both Antigua and Pana have numerous agencies that can arrange bus tickets and private transportation wherever you need to go, including directly to the airport.
Frequent contributor David Jenison is a Los Angeles native and the Content Editor of PROHBTD. He has covered entertainment, restaurants and travel for more than 20 years.