Richmond, Virginia is, without a doubt, a beer city. As our guide to the roughly 40+ craft breweries in the greater RVA area makes pretty clear, one is rarely more than a stone's throw away from a brewery taproom while visiting Virginia's capital city, and that's not even including the handful of top-tier beer bars we've also written about as well. We are simply awash in beer in RVA … but that doesn't mean we don't have time for some excellent cocktails as well.
As it turns out, Richmond is also a pretty damn good cocktail city, although hunting down truly artisanal cocktails here can take a little bit more work than searching out local craft beer. On some level, it's a matter of choosing how high you want to set the bar: You can find some variation on an old fashioned or a mule in any local restaurant with a bar program, but we're talking about creative, original cocktails here. The bars and restaurants below represent those who are carrying the banner for the city's craft cocktail scene.
Note: We're focusing here on places where one can conceivably go in on an average night just to have a high-quality cocktail or two. There are a number of upscale local restaurants such as the beloved Heritage, Longoven or French fusion specialists L'Opossum, that are definitely known for the quality of their cocktail menus, but that's mostly within the context of an upscale, fine dining meal. Because they largely require reservations, they're not places where we would try to walk in on a weekday night to have a drink on a whim. The places on this list are somewhat more accommodating, although many are still quite popular.
---
1. The Jasper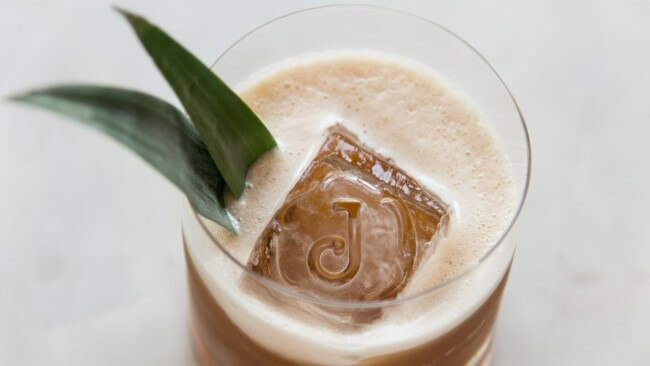 Seen by many as the standard-bearer of the RVA cocktail scene since it was founded by a group of local cocktail bar veterans in 2018, The Jasper draws an equal mixture of local admiration, envy and disdain, if we're being honest … and that's really not all that surprising, given how popular it is and remains. Their cocktail menu is wide-ranging, exceedingly eclectic and creative, incorporating seemingly every possible combination of spirit, liqueur and mixer available to bars via the state-run Virginia Alcoholic Beverage Control Authority (ABC). There are tiki-inspired creations here, alongside whiskey lounge classics, modern mezcal creations, and drinks based around sherry, fortified wines, amaro and non-alcoholic spirit replacements in equal measure. There's even some relatively cheap beer to be had.
The biggest problem in visiting The Jasper is honestly likely to be the place's popularity, which demonstrates RVA's thirst for well-made, novel cocktails. It's best to get here earlier in the evening, unless you're ready to talk over a max capacity crowd. But we still find ourselves going back regardless, because the sheer quality, scope and individuality of the cocktail list is hard for any other local bar to match. Note: The team behind The Jasper is also preparing to open another, more tropically focused bar called The Emerald Lounge in Richmond's Union Hill neighborhood in 2023.
---
2. Sabai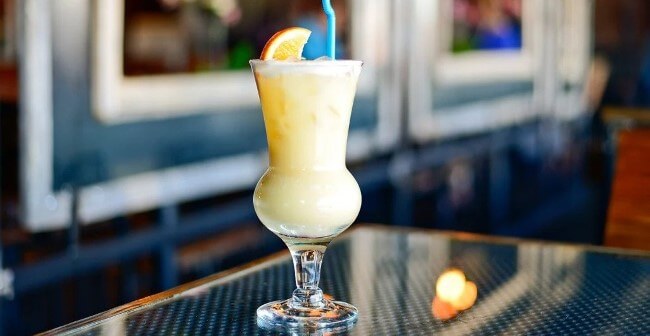 The best tiki drinks in the Richmond area can typically be found at this Thai-forward fusion restaurant, which also operates a second cocktail bar/club called The Jungle Room in the adjoining building. The food is just as mouth-watering as the drinks, with delights such as pineapple fried rice and cashew nut stir fries complemented by Thai classics such as citrus-spiked tom kha gai soup or fiery northern Thai curry with bone-in chicken, known as Khao Soi.
For cocktail junkies, though, the real star of the show is the area's most faithful tiki classics, such as a spot-on mai thai, planter's punch, painkiller or suffering bastard, complemented by Prohibition-era drinks such as the scofflaw cocktail or modern riffs like the Thai 75. Try the exceptionally refreshing Polynesian Pearl, made with gin, lime, lemongrass-mint syrup and just enough absinthe to give the potion its unmistakable allure.
---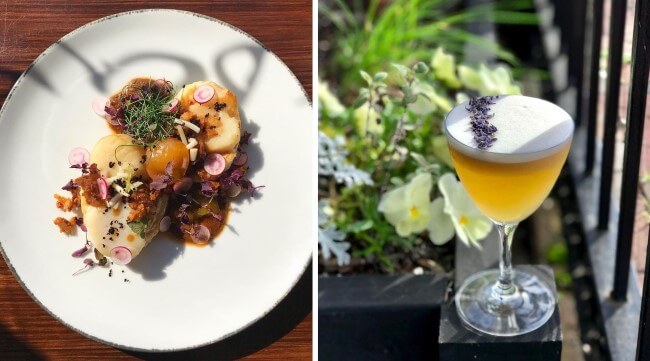 One of Richmond's all-around finest combinations of food and cocktail programs, The Roosevelt combines the comfy vibe of a neighborhood dinner staple with the daring of a bar willing to completely redesign itself to reflect the passion of its staff. The dinner menu here pays homage to classic Southern comfort dishes and foodways, while elevating rustic meals such as gumbo or fried catfish to new heights of decadence and sophistication.
The drinks program, meanwhile, was recently rebuilt from the ground up to revolve around cocktails that incorporate a quartet of "house blends," with each blend being a combination of spirits/liqueurs that can lend a vivacious character to classic cocktails. The #2 house blend, for instance, combines Averna and Montenegro amaro with cherry heering to create a rich, fruit-forward profile that works naturally in a drink such as the Black Manhattan, while the #1 house blend (Copper Fox Amaro y Arroyo, Laphroaig Select, Yellow Chartreuse) could scarcely be more different, with its honeyed and wood smoke-laden flavors being more naturally at home in a cocktail such as the Penicillin. Customers are then given additional options to modify those drinks, such as turning a cocktail into a flip with the addition of a whole egg, or the ever-welcome addition of sparkling wine for bubbles. It's a cocktail menu that feels both adventurous and educational for the consumer.
---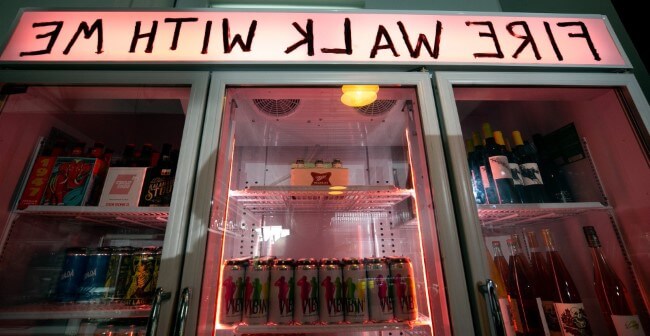 Brenner Pass and Black Lodge make for a delightful combo, as the two concepts share ownership and the same kitchen, while styling themselves in hilariously different fashion. Where Brenner Pass is an upscale, alpine-inspired fine dining restaurant specializing in fondue, raw bar and charcuterie, the connecting Black Lodge is a tribute to the scuzzy, neon-drenched heavy metal dive bars of your dreams, albeit from the mind of someone who really loves Twin Peaks. Simultaneously, both make eclectic cocktails, with the Brenner Pass menu unsurprisingly tilting in the direction of elegance, while Black Lodge's menu prominently has the phrase "BIG ASS HURRICANE" on it.
The joy of the duo is that each end up being equally satisfying in their own way. Brenner Pass is a great date night spot, where one can indulge in whole roasted rainbow trout and carefully composed cocktails based around alpine amaro and liqueurs … and meanwhile at Black Lodge, you can get a delicious hot dog covered in fondue and chopped cornichons, washing it down with a paloma or classic boulevardier. You can't help but laugh, considering that it's all coming out of the same kitchen. It really is a Jekyll and Hyde dream come true for Richmond-area cocktail fans.
---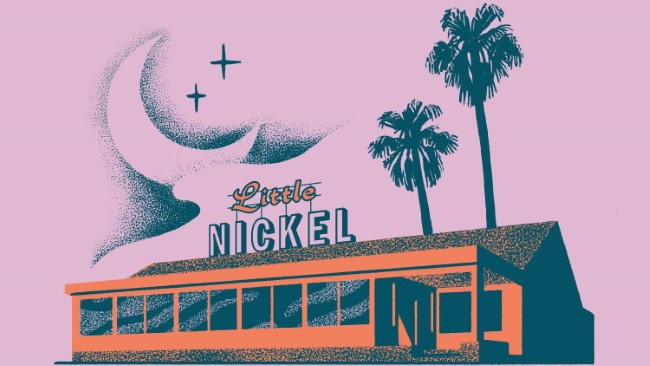 Little Nickel is truly one of the most eclectic restaurant and bar concepts in Richmond, with a menu whose inspirations run the gamut from more obvious Hawaiian and Filipino dishes, to riffs on menu concepts from the Mediterranean, South America and even mainland Europe. To look at the place, and its tropical-esque aesthetic, you might be expecting solely an island vibe to the food and drink, but Little Nickel pushes beyond that initial aesthetic into really individualistic and memorable territory. It's a place where you're just as likely to order lumpia as you are a lamb cheesesteak, fried fish platter or Hawaiian-inspired pork bowl–which is legitimately one of the most delicious dishes in RVA.
The cocktail program is likewise all over the place at Little Nickel, with some flashes of tiki inspiration in drinks such as the Hurricane or Saturn, but also a great degree of fusion and experimentation–look at the Pad Mai, which adopts the vague outline of a mai tai into a Thai-inspired drink featuring blended scotch, pecan rum, peanut orgeat, curacao, lime and cayenne. There are large, shareable group cocktails here, and drinks that pretty much entirely break any kind of mold such as the Daytona 500, made with raspberry pisco, Campari, orange blossom, Chambord and grapefruit, topped with beer. For the truly adventurous, Little Nickel is ready to deliver.
---
Bonus: Distilleries with Cocktails!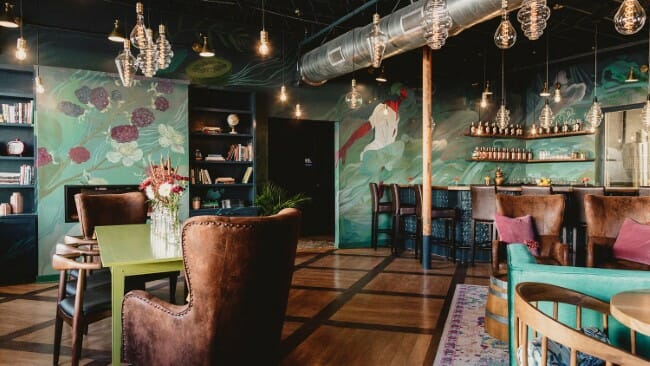 But wait, we're not done yet! In addition to the bars and restaurants described above, there are also a couple distilleries in Richmond where one can get excellent cocktails straight from the source. These locations essentially function as package stores in the eyes of the state, and are able to offer "tastings" and a set amount of paid samples to customers, which roughly works out to two cocktails per visit.
Virago Spirits is perennially one of the area's underknown gems, perhaps because of their focus on rum rather than whiskey. Regardless, they've continuously improved their house-made, high-ester white rum and array of different flavored gins, and use those spirits to assemble one of the area's most pleasing cocktail lists. Simply look past the odd location down an industrial back alley, and enjoy the discovery of one of RVA's most beautiful little tasting rooms, and its potent rum and gin-based cocktails.
Likewise, Scott's Addition staple Reservoir Distillery has revamped its taproom in the last few years to offer a more robust lineup of cocktails crafted from its house-made whiskeys, which now include homemade 100% wheat, rye and corn whiskeys, as well as a series finished in a variety of local craft beer or wine barrels. Increasingly, Reservoir has come into its own as not just a spirits producer–pretty much all of them are available as neat pours here–but as a legitimate hangout spot for barrel-aged whiskey cocktails. It should not be overlooked.
---
Jim Vorel is a Paste staff writer and resident beer and liquor geek. You can follow him on Twitter for more drink writing.