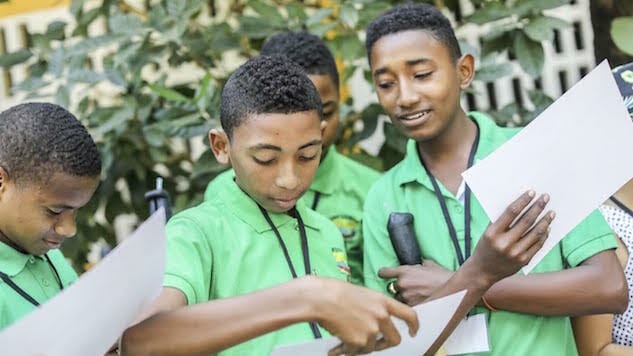 Six students stand in a circle laughing. Each sands a gaita, a folkloric Colombian flute. Their backwards caps and general demeanor seem more apt to 2 Chainz than concertos. The students are part of Proyectos De Lutería del Festival, la Fundacion Silva, an ecology-focused program at their school in El Pozon, one of the poorest, roughest slums in Cartagena, and sanding gaitas is their hope for reprieve.
Diana Arevalo leads the group of one-hundred poverty-stricken teens, who travel from across Colombia to attend her week-long program during the Cartagena International Music Festival. It's here where the students learn how to construct, fix and play not only gaitas but also other Colombian instruments like the tambora.
"The program is all free and open for public viewing, and people come each day to attend a workshop or sand a gaita," she says, "It's about keeping tradition alive."
This idea of "tradition" inspired Julia Silva, head of the Cartagena International Music Festival, to start the program in the first place.
"When 90 percent of the population lives in a very low income, has no opportunities of education—free education—to all of those wonderful things that the world offers, we have to do something about it," Silva said.
"We created a program to learn how to repair and restore musical instruments and with that teach them how to build instruments. They will know how to clean it, how to change a string, and that the instrument needs service."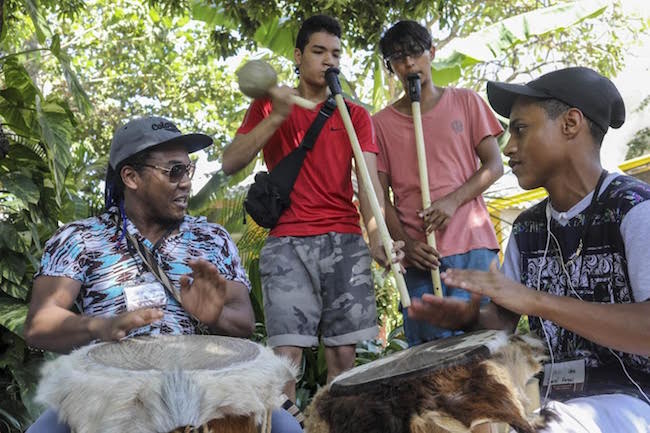 Silva sees this opportunity not only economically—as in these kids now have the skills for a job—but also as a means of sophistication, a level of sophistication she says, "is fundamental to human development." It's a "sophistication" that students like Jadith Valencia, a teen from El Pozon, would likely have never experienced were it not for this program.
He, along with the other teens participating, will build between 100 and 1200 flutes, from complete scratch, over the course of the week. Valencia had just begun his first year with the program. "I like music and the construction of the gaitas," he said. "I've learned a lot. I've learned something about my own culture."
Of course, for Valencia and many of the other teens here, music is the gateway out of the slums. Much like how many aspiring rappers in the 'hoods of Detroit or LA see themselves as the next Eminem or Dre, Valencia envisions himself a Champeta star, and, whether it's sanding a gaita or learning the violin, this program brings him one step closer to that dream.
Tom is a travel writer, part-time hitchhiker, and he's currently trying to imitate Where in the World is Carmen Sandiego? but with more sunscreen and jorts.