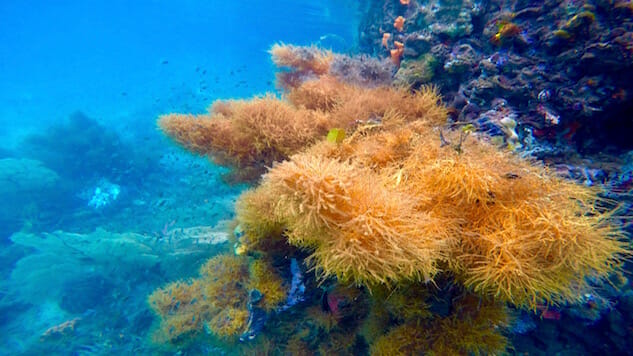 A cruise ship captain is facing legal ramifications after crashing his boat into a pristine Indonesian coral reef in early March.
On March 4, the 297-foot MS Caledonian Sky rammed into the reefs at Raja Ampat. According to Ketut Putra, the vice president of Conservation International Indonesia, nearly 140,000 square feet of coral reef were destroyed in the crash.
The cruise ship company, Noble Caledonia, issued an apology and statement, but neglected to explain the reason for the occurrence of the incident.
"We are working with local experts to understand how we can assist with the regeneration of the reef. We value our relationships around the world with local people and we are sorry to have impacted the local community," the statement said.
Despite the company promising to establish a fund to help the local economy, residents are not happy. The livelihood of the community is contingent upon having healthy reefs.
The crash could have a direct impact on the local economy and tourism industry. Pristine coral reefs attract tourists, not mangled ones. Fish populations in the area will also decline because of the damaged habitat.
Indonesian authorities believe the captain committed a crime that he could face prison time for if convicted for his actions.
"Insurance company may be willing to pay the environmental damage, but it does not absolve criminal side of the case," authorities said.
Photo by Fabian Lambeck via Wikimedia Commons (CC BY-SA 4.0)
Chamberlain Smith is a freelance writer based in Athens, Georgia.