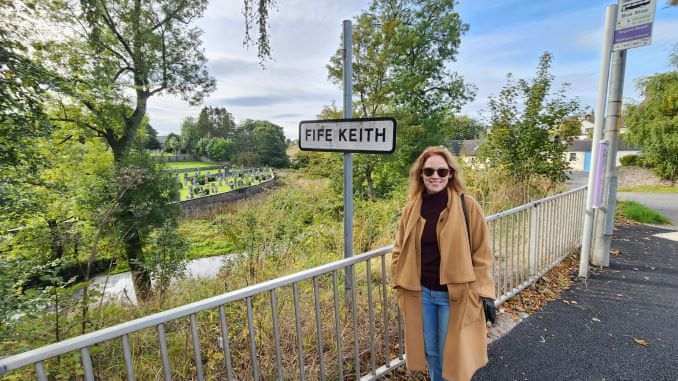 Sometimes a dream takes over 30 years to come true and still lives up to your every expectation.
When I was in elementary school, before the days of the internet, my dad got a letter in the mail inviting him to a Keith clan reunion in Keith, Scotland.
I remember being in awe of that. Scotland felt like a million miles away from my small town in Iowa. Sadly, we did not go because we didn't have money for an international trip. To be honest, at that point in my life I don't think I had met a single person who had gone overseas voluntarily. My grandfathers did, but that trip was free and World War II was, you know, war.
I first went to Scotland to visit the set of the TV show Outlander; if you follow Paste at all, you probably know I have covered the time-traveling Scottish romance since it began. That was a thrill, but the trip was around the show and getting to the highlands to visit Fife Keith didn't happen.
Finally, though, after a few more years, I made it there. Getting to the Highlands takes some effort, and you have to choose between the Inverness and Aberdeen airports. I went with Aberdeen because they have several flights a day. Either way, you will need to get a car service to get into the countryside or you will have to rent a car. Public transportation is not optimal in these remote areas.
The visit began at Fife Arms in Braemar. This hotel is a building Queen Victoria used to stay in herself. It is near to Balmoral and has all the luxury you could hope for in your stay. Their Ghillie service was beyond helpful. In fact, I chose to stay in this hotel because they were the most responsive about tours and other help. Not to mention they have a Picasso in the sitting room and the current Queen Consort Camilla visited the establishment three days after I checked out of my room!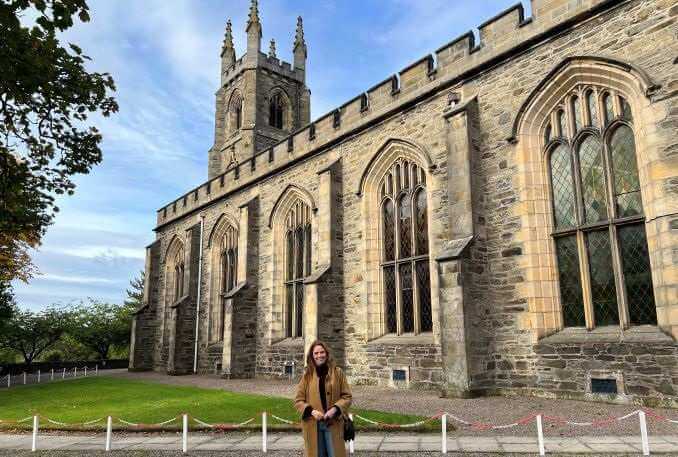 The Fife Arms gave me several options for a tour and I ended up choosing Tom Innes with Innes Carma Tours. He picked us up in his lovely car and as a local from the area, he told us about the town as he drove us up to Fife Keith. We got to see the Cairngorms National Park, which is breathtaking. I wanted to visit a local church, St. Rufus Parish, while in Keith to honor my father, and the guide set that up for me.
Church was a big part of my childhood and it felt appropriate to go inside and pray.
The landmark of Fife Keith, what I'd say they are famous for, is their Strathisla Distillery. The building has stood the test of time, with the distillery dating back to 1786. It is the oldest working distillery in the Scottish Highlands. The distillery has changed hands over the years, most recently acquired by Chivas Brothers in 1950, and has produced Chivas Regal ever since. You can take a tour or have a tasting in their lovely sitting room.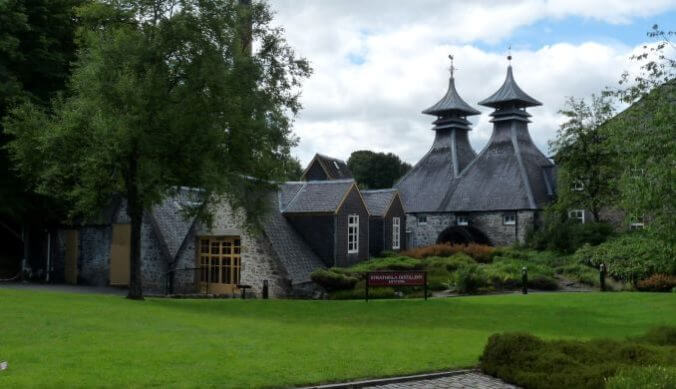 If you have Scottish heritage I highly recommend going to visit the town that your family hails from, or at least a town that shares your surname. Getting a glimpse into your family history is good for the soul, and brings you closer to your heritage.
Fife Keith does not have the grandeur of some other Scottish towns. There is not a castle in the city or a 5 star resort, but that didn't change its importance to me. I finally got there, and nothing could mean more than that to me.
---
Keri Lumm is a professional chatterbox who loves watching TV & movies, reading about pop culture, and gawking at any craziness on the internet. You can follow Keri on Twitter.