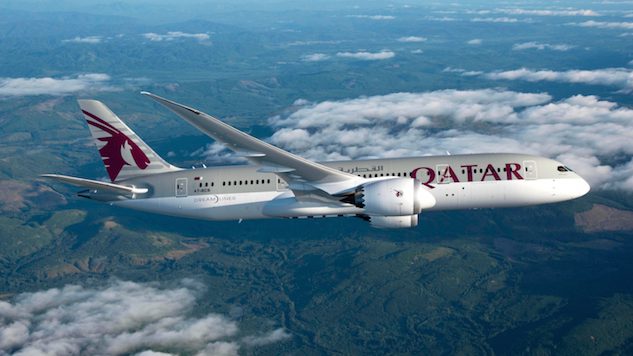 If you thought your flight to JFK with a seat-kicker behind you and a loud breather beside you was long, hear this:
Qatar Airways announced the successful completion of the world's longest flight in one of its own commercial Boeing 777 jets. Starting in Doha, Qatar, and traveling to Auckland, New Zealand, the record-breaking flight covers a shocking distance of 9,032 miles. In total, this journey takes passengers into the air for 17 hours and 30 minutes. For travelers in Los Angeles, Miami, New York, Dallas, Philadelphia, Boston, Dallas, Houston, Atlanta and Washington, D.C., this means a greater access to Auckland by joining Qatar Airways' network of 150 other destinations.
Debate has ensued concerning the merit of 'world's longest flight,' as many say Qatar Airways may not have been the first to cover such a great distance in the air. Most, however, agree that the real success comes in connecting thousands of people with hundreds of destinations that are otherwise hard to reach.
Images courtesy of Qatar Airways
Grace Williamson is a travel intern with Paste and a freelance writer based out of Athens, Georgia.