Take 5: Farm-to-Fork Finds in Sacramento, California
Photo below courtesy of Ella Dining Room & Bar
Travel
Lists
Sacramento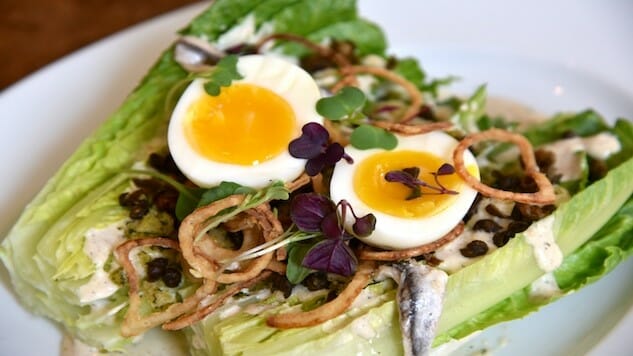 While Sacramento has the distinction of being California's capital, this city holds another title that's quite flavorful. Sacramento's referred to as America's "Farm-to-Fork Capital," and the city has played a major part in making California the nation's largest agricultural producer.
Yet, Sacramento's food-minded mission is more than a branding slogan.
Every September, Sacramento's monthly "Farm-to-Fork Celebration" honors its locavore movement through various public events. Its centerpiece is the "Farm-to-Fork Gala," which takes dining alfresco to Tower Bridge with a five-course seated meal prepared by Sacramento's top culinary talent and served family style to 800 attendees
Opened in October 2016, the Golden 1 Center, a new entertainment arena for the Sacramento Kings, has a dining program that pledges to source 90 percent of its ingredients from within 150 miles of the stadium. It also plans to donate surplus food to Sacramento Food Bank & Family Services and work with California Safe Soil to recycle food waste.
Farmers markets are also key fixtures around the city. On Sunday mornings, underneath a freeway overpass with an art installation, shoppers and chefs head to the Central Farmers' Market to buy plants, produce and other edibles from local growers and ranchers.
Let's not forget about restaurants and eateries, as they serve up regional bounty and the communal setting for savoring it. So, do some epicurean exploring around Sacramento by starting off at these five culinary locations.
1. Mulvaney's Building & Loan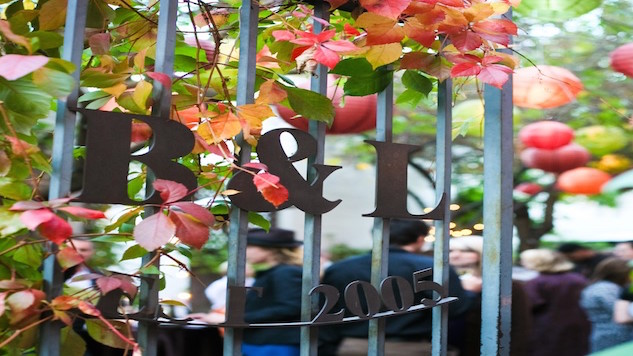 Photo courtesy of Mulvaney's Building & Loan
In Sacramento's Midtown neighborhood, this New American restaurant was founded by lead chef Patrick Mulvaney, who is credited as one of the driving forces behind Sacramento's farm-to-fork movement. He is said to continuously practice what he preaches—what comes into his restaurant makes its way to the plate. He cuts down on food waste by having all parts of an animal used in dishes, and puts eco-friendly disposable dishware and cutlery with to-go orders.
Partly taking its name from the film It's A Wonderful Life, Mulvaney's Building & Loan is situated inside an 1893 firehouse. It also contains an indoor area known as "the Snug" for small-sized parties, a garden patio for dining al fresco and a next-door banquet hall.
Menus change daily in recognition of gradual changes in the local harvest season. For example, an early October menu listed starters like a smoky Capay honey pumpkin soup with pomegranate pistachio relish. A definite recommendation is the heirloom tomato with hand pulled mozzarella; it is amazingly fresh and its colorful and flavorful texture bursts with every bite. Small plates have featured a Pappardelle with Braised Venison and an "Elvis" style seared Hudson Valley Foie Gras. With large plates, seafood options have extended to a Grilled Pacific Swordfish and a California White Bass. As for the carnivores, picks like a 21 Day Dry Aged Niman Ranch Ribeye and a Pork Scaloppini have made appearances on the menu. If it's available, try the quail and waffles dish; it has the perfect pairing of crispiness and sweetness.
2. Grange Restaurant & Bar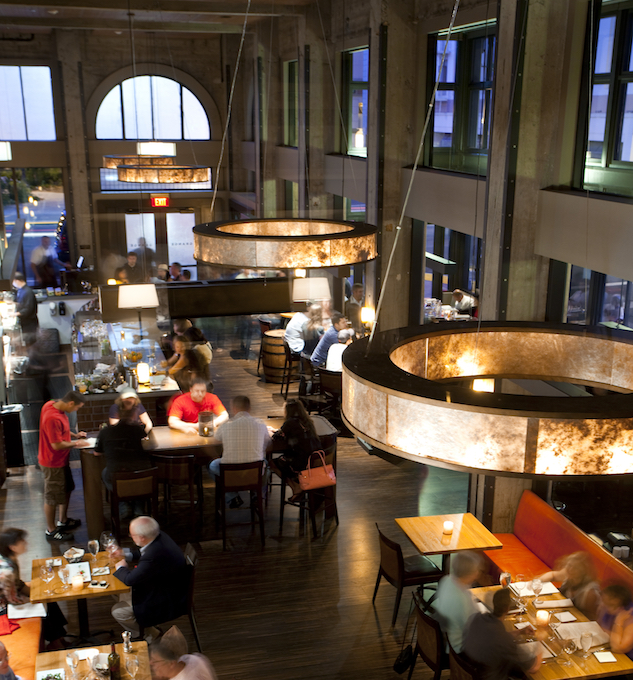 Photo courtesy of Grange Restaurant & Bar
Travelers often assume hotel restaurants will be bland, but Grange Restaurant & Bar debunks that myth. At this downtown American restaurant inside The Citizen Hotel, Autograph Collection, executive chef Oliver Ridgeway creates seasonal menus based on working relationships with ranchers and farmers in California's Central Valley. Partnerships with growers include Watanabe Farms in West Sacramento, Full Belly Farm in Guinda and Capay Organic in Capay. Yet the Grange's emphasis on buying local is not strictly limited to a farm setting.
The restaurant's "Follow the Chef" tour on Wednesdays in the spring and summer brings curious eaters on a food shopping expedition to a farmers market in Cesar Chavez Plaza. Led by one of the Grange's culinary team members, guests get the lowdown on finding the best of what's in season. Then later on, back at the Grange, they sit down for a meal based on what was purchased that day.
The weekend brunch stands out with specialties like Smoked Chicken Hash with a chipotle hollandaise sauce that turns this humble side order into a rich and flavorful entree with a bit of spice, and a hearty Grange Brunch Burger graced with bacon and a fried egg on a brioche bun. Also with brunch, common drink choices get reinvented. A Kyoto Coffee, a cold brew mixed with bourbon and a house curacao, puts a twist the standard morning jolt. And their bloody mary has more spice than the traditional recipe calls for, thanks to chipotle peppers and house spices. During Happy Hour, consider the Blueberry Shrub, made with 209 Gin, Luxardo lemon, buckeye creek blueberry rice vinegar and thyme. Plus the wine list prominently features Californian brands and the cocktail selections bring forth some crafty combinations.
3. Temple Coffee & Tea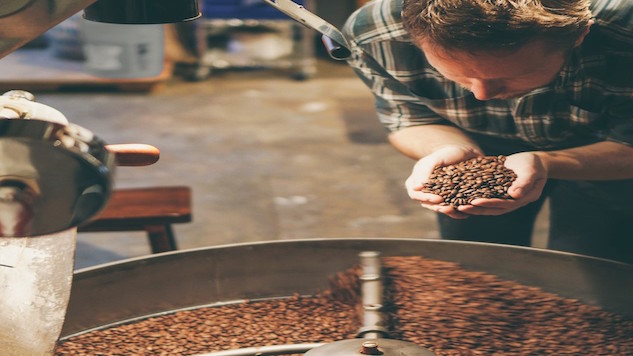 Photo courtesy of Temple Coffee & Tea
Coffeehouses have been getting a lot of buzz in Sacramento. Among them, Temple Coffee & Tea is a local chain and wholesaler. While living in Indonesia, barista/founder Sean Kohmescher was inspired by the temples he visited to start a place that would serve as a community gathering spot. Back in the States, Kohmescher opened his first location in neighboring Davis in 2005. He now has five shops and a separate roasterie throughout Sacramento.
As their take on "Farm-to-Fork," Temple Coffee & Tea practices a "Farm to Cup" sustainable sourcing program. For eight months out of the year, the chain's buyer meets with origin coffee producers to build and maintain direct relationships throughout their supply chains and provide fair trade pricing. In June 2016, Temple released a Sustainability Report Card to inform people about their projects, what worked and what needs improvement.
Glancing at Temple's coffee menu is like seeing the world offered in a cup, with beans sourced from Panama, Nicaragua, Guatemala and Brazil. Choices have included Ethiopia Limmu Burka Gudina Estate Espresso and Costa Rica Alberto Guardia Bourbon Natural.
While customers get quality java, they also can expand their coffee knowledge through regularly offered tasting and brewing classes. And tea drinkers won't feel left out; green, black, herbal and oolong teas are readily available. There are pastries too, including gluten-free ones.
Each store's open setting provides a calm atmospher—perfect for dreaming about where you're coffee came from—amid wooden tables of various lengths, exposed wooden beams and plenty of plant life. Find newspaper readers alongside laptop users or focus your attention on observing the craftsmanship conducted by baristas in making latte art or cold brews.
4. Hook & Ladder Manufacturing Company
Inside an industrial rustic space, bridging Sacramento's past with the present, this Midtown eatery creates simple comfort food from Californian grown or raised bounty. Led by executive chef Brian Mizner, Hook & Ladder Manufacturing Company's rotating seasonal menu gets pretty creative with housemade sausages and pastas and a daily burger special that's always changing. Pizzas, too, are invigorated with topping combinations that go beyond the usual parlor fare. For example, the House Made Chorizo & Egg pizza places Yukon potatoes with gypsy peppers, cherry tomatoes and cilantro. Like its overall adjusting menu, pie selections can vary.
Weekend brunch ushers in a burger topped with a sunny side up egg, bacon, lettuce, heirloom tomato, cheddar cheese and Calabrian chili aioli. As for drinks, standouts include a housemade ginger beer and a cold coffee brew made with nitrogen. The restaurant provides happy hour specials during the week and stays open until 1 a.m. on Fridays and Saturdays.
5. Ella Dining Room & Bar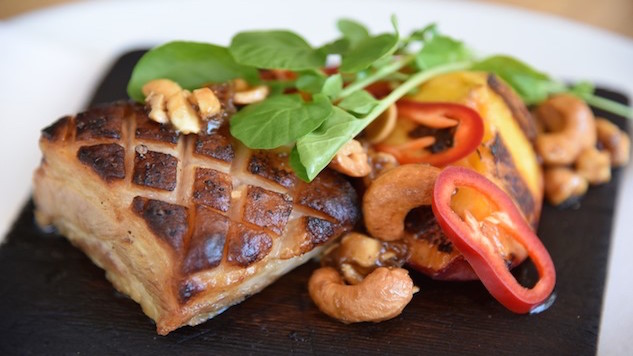 Photo courtesy of Ella Dining Room & Bar
One block from the State Capitol building, this fine dining New American and French-style establishment belongs to the Selland family. Led by their patriarch, chef Randall Selland, the Sellands have been longtime supporters of Sacramento's "eat local" endeavor and own two other restaurants—The Kitchen and Selland's Market Cafe—that also source ingredients locally.
At Ella, their offerings include seafood, steak and pasta entrees. There's also a cold seafood bar, an open-kitchen area and a dining patio.
Try their Bone Marrow dish accompanied by shallots, pickled herbs, dates, peppercorn and toast. There are monthly specials, as well, dedicated to certain ingredients, like steak.
Happy hour runs a bit early (from 3 to 6 p.m.) but could include indulgent fare like steak tartar, yellowfin tuna crudo and oysters on half shell. Their cocktail menu consists of unique takes on classics like the Manhattan and Old Fashioned, and original in-house creations. One prime example is Ella's flagship "The Real Gin and Tonic," with fresh citrus juices, gin, organic sucanat and a housemade rainforest quinine tonic. What's most amusing is the Tikki Tiki Tembo, which can be served for two. Its recipe involves Absolut Elyx, spiced rum, a Caribbean sweet syrup called falernum, pineapple, orange and Aleppo spiced honey.
Michele is a travel/lifestyle writer who got over her fears and picky eating habits to immerse herself in destinations as far as Fiji, to date. Her work has been featured on Yahoo Travel, ShermansTravel, Budget Travel, and Epicure & Culture.